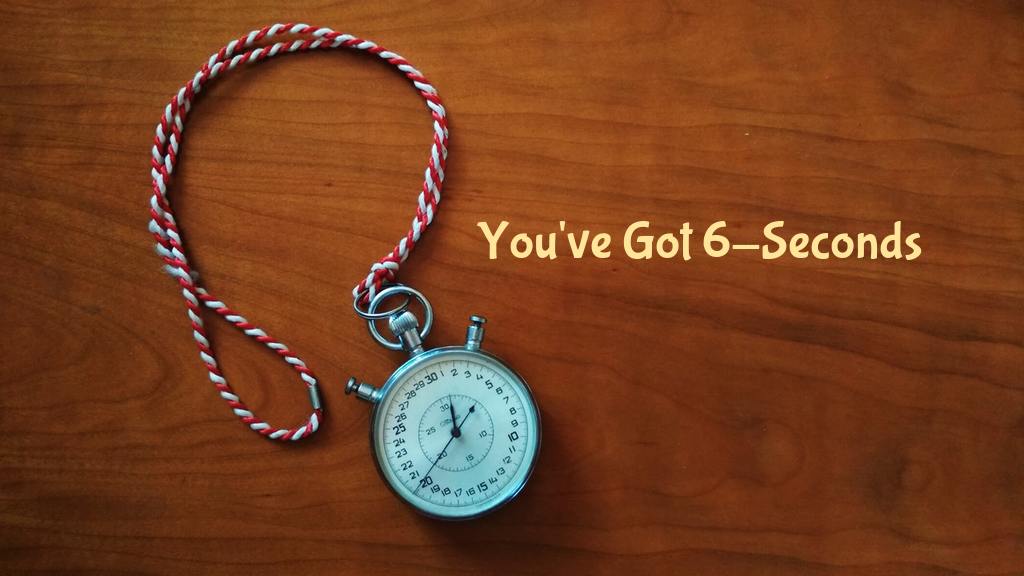 The 6-seconds resume is trending in recruitment and hiring circles across the world. It takes three seconds just to say out loud the words '6-seconds resume', so it's a wonder if the 6-seconds resume can accomplish anything! It's the latest buzz in job resume formats so let's take a look at what it means.
What is a 6-seconds resume?
The 6-seconds resume is a theory that states that a recruiter takes about 6 seconds to judge a fresher resume. Just 6 seconds, let that sink in. This is the next level of resume scanning and just goes on to show the huge number of applications recruiters receive for each job and how they are short on time to select the right candidate.
While the jury is still out on whether the 6-seconds resume is a myth or fact, one thing is for clear – formatting matters. A study has found out that the chances of your resume getting picked up increase by 25% if it is formatted well and aesthetic.
Once that's out of the way, there isn't any conclusive evidence on whether the recruiters can choose the right candidate based on the 6-seconds resume rule. There is often a lot of information in a job resume and once the first level screening is done, recruiters spend more time in reading and assessing the resume.
One of the biggest resume tips is to ensure that you can get your fresher resume ready for the 6-seconds resume rule by having a great looking resume.
How can you make the 6-seconds resume?
The best way to get a 6-seconds resume is by using an online tool, the Resume Buddy. It is an amazing tool that lets you create a resume instantly that looks great and reads well. The tool has more than 25 resume templates and you can fill in your information and generate a fantastic job resume.
If you are keen on making your own 6-seconds resume, then ensure you follow these resume tips –
Choose an easy to read font and maintain white balance
These are important for the way the resume looks in the first impression. Choose any professional fonts like Arial, Calibri, Helvetica, and Garamond which are easily readable.
And while it is important to pack a lot of information, don't cram in too much as it will hurt the eyes of the reader.
A white space on the resume acts like a break and helps the reader assimilate information easier. Also, ensure you keep a 1-inch margin on all sides and don't fit in text till the end.
Include bullet points, paragraphs, and sections
This is crucial in a 6-seconds resume because the recruiter is going to instantly look at sections like 'Achievements', 'Certifications', 'Work Experience' and 'Education'. They are looking for information that will keep them hooked. So make sure the information is split in easy to read single sentences put in bullet points. And break the monotony with sections and paragraphs.
Include numbers and quantify achievements
Often job aspirants simply copy paste their past job description in their job resume. This is generic and shows that you have not done anything substantial leading to the recruiter trashing your resume in less than 3 seconds! Ensure that you include numbers quantifying your achievements, for instance 'Achieved 130% growth in year-on-year sales in my team'.
Include a resume title and professional summary at the top
The best fresher resume will have a resume title and professional summary that includes your skills in bullet points. Including a 'career objective' is a sure shot way of getting rejected! Don't include an objective because its old school. Just these two things will ensure that the recruiter will decide to spend more time in reading your resume.
Make sure you include all these aspects to catch the attention of the recruiter and get them to spend more time in reading your fresher resume.
Remember, it's not that the recruiter will take only 6 seconds to go through your resume; the recruiter takes 6 seconds to decide whether or not to give any more time to it!
In order to give you a glimpse into what exactly a 6-second resume looks like, we give you this infographic which explains the parts of a resume and how to keep it short and crisp;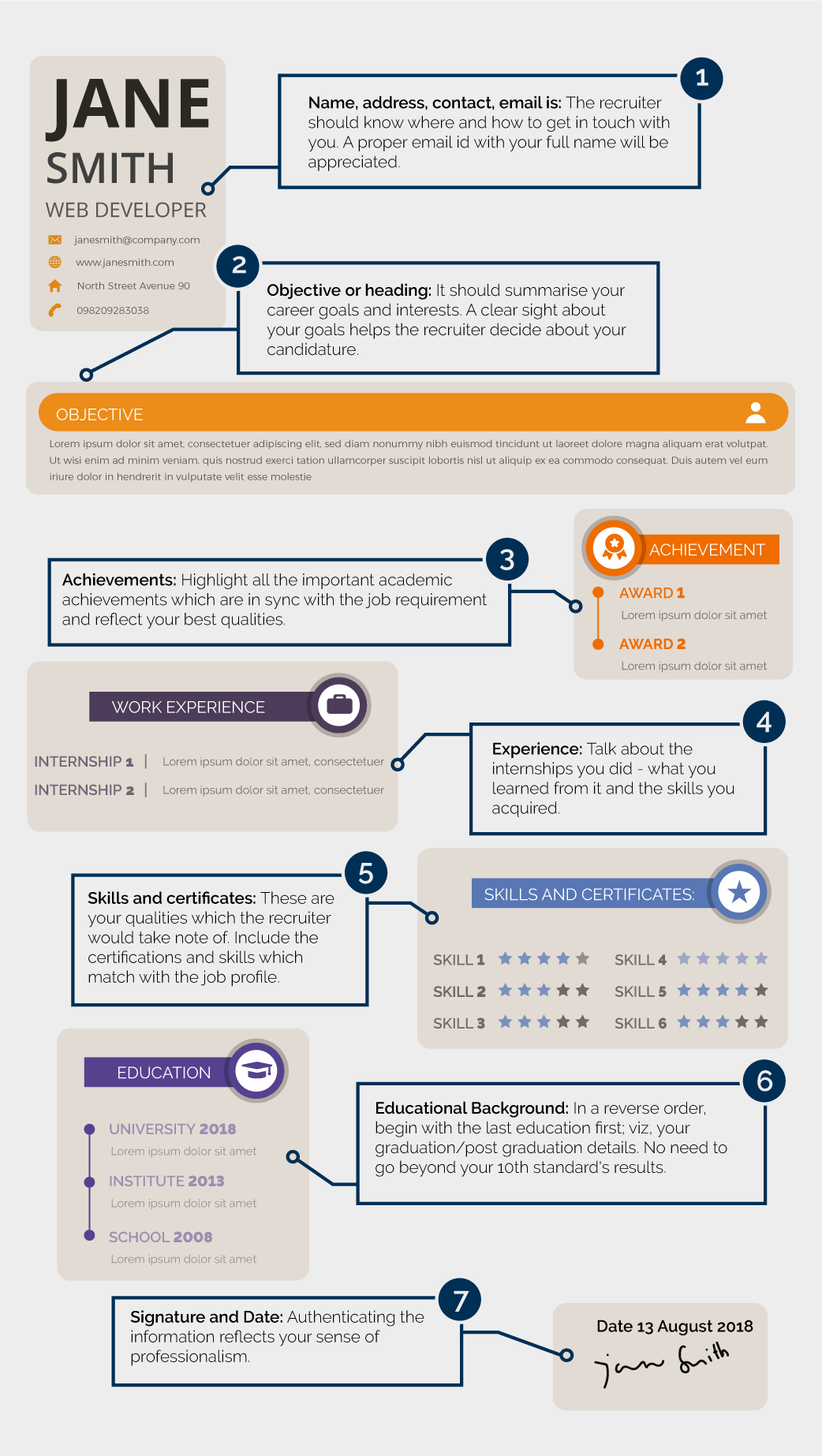 For more such career advice, follow our blog. And if you have queries about creating a resume, comment below.