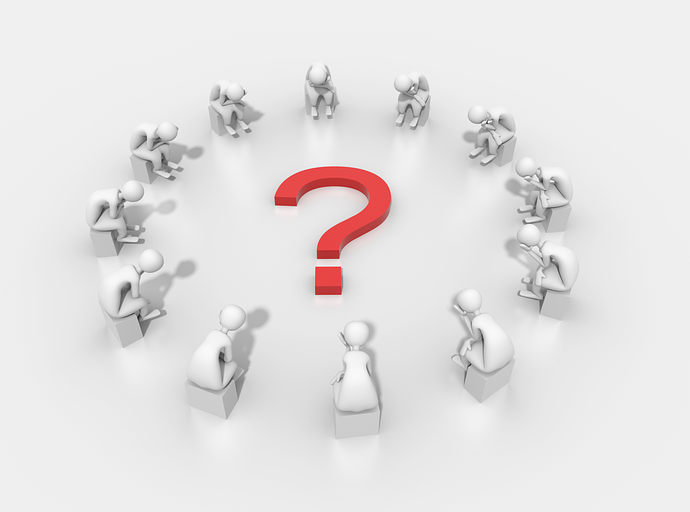 Just about right now you must be wondering why on Earth you would need to ask yourself Resume Questions? And to begin with, what exactly are resume questions?!
Don't worry, it's not some type of question that's going to come up in your next personal interview.
A common problem that students face while resume building is that they blindly follow resume samples. They pick a resume format and start filling it up with information asked, but they don't even stop to assess if that is right for them. These are the kind of situations which need you to stop and contemplate by asking yourself some serious resume questions!
These are questions you should be asking yourself while creating your resume, to make it more effective and the best resume possible.
Special Offer: Get AMCAT at just Rs.949/-. Use Code BLOG2019 at payment page. Hurry! code valid till 31st March 2019 only. Register Now.
Here are the six resume questions you should ask yourself, and here is why –
What kind of jobs am I applying for? – This is among the most important resume questions because this is the starting point of resume building. There is no such thing as one resume fits all job profiles. You need to understand what kind of a job function or job role you are applying for, and accordingly customize your resume. You can have 3-4 resumes ready for each type of job role; for instance – one for marketing/sales roles, one for engineering roles and one for digital marketing roles.
Who is reading my resume and what do they need? – Your resume is read by HR executives, recruiters, and the functional manager on whose team you will be hired. They are going to require information, details, and facts and figures to make a decision. Your resume needs to make you stand apart from all the other candidates.
Can a computer read my resume? – Today, a lot of Artificial Intelligence and Recruitment software is being used by employers to swift through a large number of resumes. Keywords are essential to ensure your resume will go through software. You can use Resume Buddy which has over 250 phrases and keywords suitable for specific job roles to ensure your resume passes in flying colors!
Is this the right kind of and amount of information? – This is among the most relevant resume questions to ask because an ideal resume is one page long. If your resume is more than one page or less than one page, then you are not doing something right! You need to check if you have chosen the right resume format and then only choose the information that is right for the job. You can choose the correct resume template from Resume Buddy which has over 25 resume formats, suitable for specific roles.
Is this the best way to write and highlight my strengths? – This is one of the resume questions people ask themselves in some form or the other. Usually, they wonder if the resume showcases them in the best light. This is why content is important and the right words, including keywords and phrases. Not just AI, correctly used phrases also impress recruiters who are seeking candidates who are savvy and know stuff.
Is the resume enough? – This is one of those resume questions that never cross anyone's minds! This is because most recruiters ask for a resume and you send them one. But sometimes, your resume doesn't or cannot give all the information about you. Your resume might have gaps in your education or career, or there is some additional information that is not covered in the resume samples you have seen. This is when you can also attach a cover letter with your resume. If you don't know how to write a cover letter, then you can use Resume Buddy to write one for you!
Do you agree with us, that these six resume questions are important and that they are the first step during resume building? Are there any other resume questions you ask yourself, and we missed out on discussing? Let us know in the comments below.
Special Offer: Get AMCAT at just Rs.949/-. Use Code BLOG2019 at payment page. Hurry! code valid till 31st March 2019 only. Register Now.