Job search websites are mediums to present various work opportunities in digital mode. They offer results based on various categories such as full time, remote etcetera.
Besides, these websites offer a glimpse of the salary insights along with the job descriptions and the company profiles.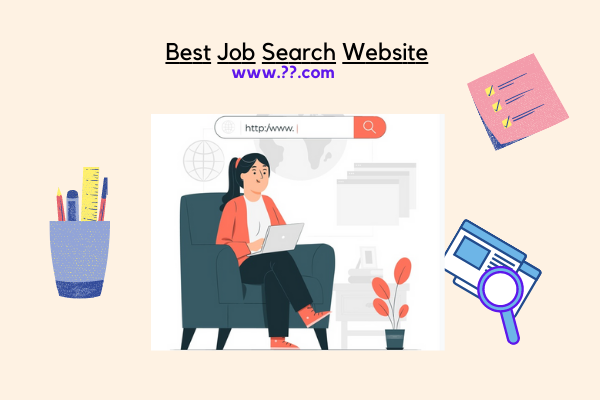 However, no matter how valuable these portals are, it is equally important to recognize the right one. Why? It is because there are many jobs in the market but only a few are relevant.
Also, you need to be extra cautious with such websites because some may even entrap visitors into an unregistered job as well. Apart from that, the job search is not only limited to finding work but also, deep analysis of one's competence towards a skill.
The best services will always go the extra mile to ensure that the candidates are assisted well throughout the selection procedure.
Even in the case of rejection, it is crucial to ensure transparency, ie, candidates must know why they have been rejected and how they can go further.
Therefore, it becomes crucial to choose the right platform as much as finding work opportunities online.
Let's dive deeper to know in detail about the same.
How to recognize the best job search website?
There are few signs which can help you recognize the right source. It is somewhat like a checklist for you:-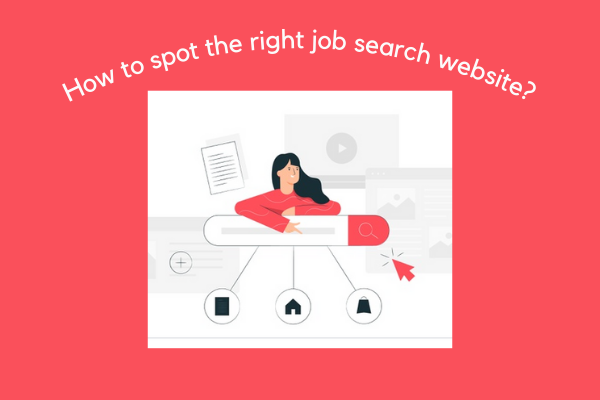 1. Job Listing
Go through the job listing first. Afterwards, analyse the kinds of positions available there. Are they showcasing diverse opportunities in various fields? Or are they limited to some option only? There is nothing wrong in either of the cases. However, the former one will help you know the divergent compass of the occupational framework.
2. Check the company's profile
These websites will show you the company's profile. Now your task would be to pick at least 10 of these options and visit their official website. Examine the profile thoroughly. What do you find? Do they offer MNC opportunities too? Are they providing enough information on blooming startups and flourishing business?
Apart from that, analyse the work culture and the employer base. These indicators will help you demarcate the quality of the work chances they provide.
Eventually, you can see if it is a trusted source or not.
3. Pay attention to "pay"
Usually, these sites will display the experience required along with the salary insights. So we suggest you pay close attention to the average package. For professionals sharing different amount of experience, the insights too will differ.
Hence, you will see how they are providing exclusive jobs lists which are the fundamental indicator to identify the right website.
4. Additional Support
Job search is just one step. However, you seek to increase your credibility, and additional support related to:-
i. resume writing or evaluation,
ii. interview assistance,
iii. feedback report.
This ensures transparency throughout the process. So in case of rejection also, you know the reason behind it.
Book your slot with AMCAT- The best job search website in India
AMCAT- A holistic job search website for all-rounded development
You may wonder why AMCAT is one of the fastest-growing job search sites?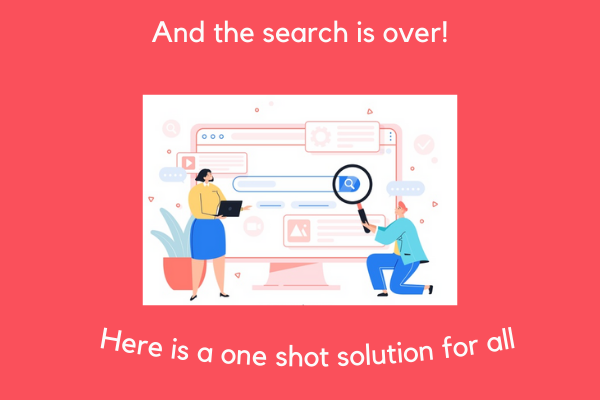 It is because it is rare of its kinds. AMCAT offers not just a comprehensive job listing. However, at the same time, it assists you at every step:-
i. Trusted assessment- AMCAT offers wide-ranging assessments that eases the jobs election process. The test has won the credibility of many colleges which ended up conducting their campus placement with the test.
Many MNCs and big companies choose AMCAT to complete their assessment round. Therefore, it is a visible testimony of its credibility.
ii. AMCAT Feedback Report- Many job seekers' main concerns revolve around not getting proper feedback from the recruiter or the job search website they entrusted. AMCAT feedback report is a unique review process in which students get the chance to view:-
a. their sectional and overall performance,
b. strengths and weaknesses,
c. job which they are eligible for and a lot more.
Our test takers have commended the report features due to which they could get the desired job. Recently we interviewed Asif who got his first job through his campus placement with AMCAT. There are many more like him. Some even paved way to high paying job through off-campus placements.
He appreciated how he could demarcate his weak points which otherwise was hardly made available to him.
Besides, there are other support which the seekers may avail of. It is described below:-
i. AMCAT Resume Buddy– It helps you scale your resume along with creating a new one along with your job role or desired profile.
ii. AMCAT Mock AI– This helps in preparing for the job interview.
Thus, AMCAT is one of the fastest-growing job search websites in India. It takes care of each process to support the candidates in all possible ways.
If you wish to register for the assessment, then click here. 
All the best
Get in touch!