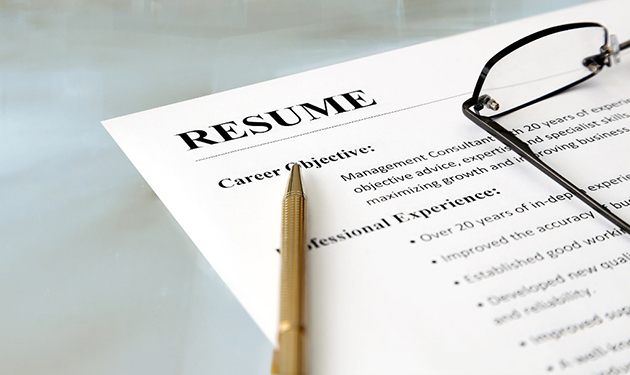 Let's be honest, your job resume and associating cover letter is the first impression you get to make on your prospective employer. Simply because your job application reaches your employer before you do, and in order to convert it into an interview, you need to have a quality resume in hand.
Here are five ways to make your job resume stand out from other contenders:
Tailor your job resume as per requirement
Believe it or not, making a job resume is an art, so make it well for each job that you apply.
Now, why can't there be one resume for all positions that you apply for?
Well, simply because every job demands different skills, and there is always a different objective associated when the recruiter decides upon a candidate.
Tune your job resume into a specific role, without disturbing the essential details of your career. Put in the relevant skills/ experience required for the job you are applying for. Get this done, and your resume will speak volumes as to why you are a better fit for the job.
Make it easy to read with no errors
Although the average time spent on recruiters on each resume is just 6 seconds, give or take, typos or grammatical errors can still be spotted very easily.
Not just the quality of your resume goes down, but this goes to show that you have been lazy in bringing your job resume together.
Run a grammar check online or proof checked before sending out your job application to companies. This is a very tiny but the most important amongst all resume building tips because if you don't have an error-free resume, they might just outright reject your application.
Avoid fancy fonts and too many colours
We know when it comes to job resumes, applicants want to go all the way by wanting to make the best-looking resume, only to make it stand out from the rest.
But let us tell you, it does not work that way.
Do not use bold and fancy fonts, they just ruin the quality resume. It is never how fancy your job resume is, it is always about how clear, concise, readable it is. Keep it simple, yet elegant to look at. Put the margins right, and keep enough white space as to not to clutter it too much. Add bullet points wherever necessary in your job resume. Follow these resume building tips, and you will have a quality resume in hand.
Quantify your accomplishments
Whether it is a job resume for a technical field like IT or engineering or a creative position, a company will seek candidates that help them solve problems.
List your accomplishments from your past experience in your job resume, and not just describing your job. Highlighting specific achievements is a great resume building tip to churn out a quality resume.
Build a resume format where your skills vis-à-vis the experience are stated neatly.
Quantifying your achievements will give the recruiter more confidence in you, and will help you get shortlisted. If possible, give tangible and concrete examples to support your accomplishments.
Ignore irrelevant information
A huge pointer to be kept in mind while crafting a quality resume is to know what to be left out. A job resume is a summary of who you are as a professional, and it should not look like your life biography.
It is tempting to list down every job or internship you took, but a job resume is a selective body of work. Keep the essential information in the center and in front of your job resume.
No company wants to know how many kids you have or what all places you have traveled. If it's important, they shall ask you in the interview. When you do, you also leave an open-ended opportunity for them to ask you more about you.
If your job resume is comprehensive and when you have put down all your information, the interview will go in a complicated direction. The one reading your resume might be intolerant of the non-job related info because they have to shortlist candidates for a personal interview.
So here is your another resume building tip- keep it clear, short and to-the-point.
Are you struggling with your resume format? Leave your worries on Resume Buddy.
Resume Buddy by Aspiring Minds is an easy 5-step process to make a job resume that works. Our resume formats are easy to create, easy to understand and will bring you a step closer to your dream job.
Resume Buddy is built to efficiency for all professional levels- from graduates to seasoned experienced professionals. Get Aspiring Minds' Resume Buddy today and give a power boost to your career.