"How to become a content writer?" is a burning question amongst many young freshers/collegiates across the country. After all, this relatively new career opportunity has gained popularity in recent times like never before.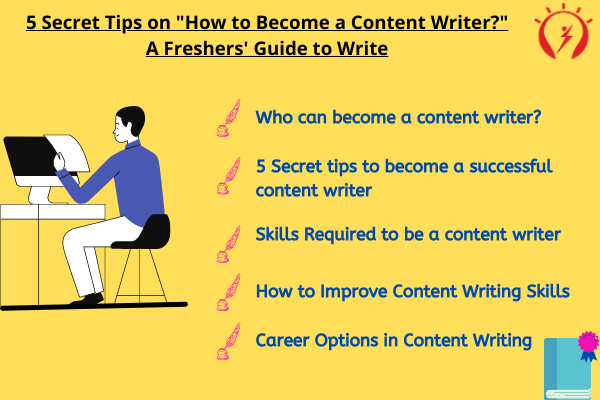 Writing opportunities always existed in various forms. For example product description writing, catalogue writing and of course article/journaling for news columns and magazines, etcetera. Lately, there has been a rise in the online market. Therefore, it brought new options in the writing space as well. For instance, blogging, video descriptions, audio description, subtitles, etcetera.
Since many graduates get perplexed about how to become a content writer. Here are 5 secret tips which you can incorporate to become a successful content writer. Also, there are various deeper insights into the profession. Hence, without wasting any time scroll down below to learn everything you need about how to become a content writer.
Who can become a content writer?
Before knowing how to become a content writer, it is imperative to know who can become one. There is no rigid qualification requirement to kickstart your writing journey.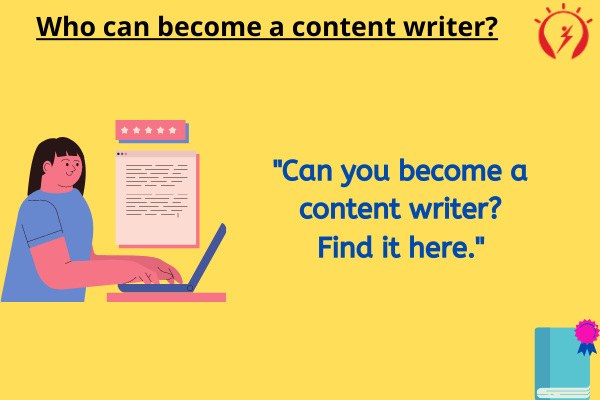 However, you need to have a well-designed portfolio or sample links to showcase your expertise in writing. Content writing is a dynamic career option. It kneads your creativity to the maximum extent. There are differing requirements for various kinds of projects. So a content writer has to be ready to wear different hats for a single role. If that is not your cup of tea, then you can drop the option. Though, you can choose relatively knowledge-based niches in such cases. However, every engaging copy has to have some level of creativity and imagination that differentiates it from the rest.
Thus,  it is your creativity and writing skills that are required for you to become a content writer.
Though, students who have graduated in Mass Communication, Media communication management, etcetera always have an edge over the rest. However, if you are exceptionally good at writing, then you can catch up with the pace quite easily. Also, even if you feel that you are still an amateur writer, then also there are ample opportunities for you to start it small and scale it big with time. Therefore, you have to start it somewhere to reach the top of this field. After all, no one can beat the power of professional experience.
How to Become a Content Writer? | 5 Secret Tips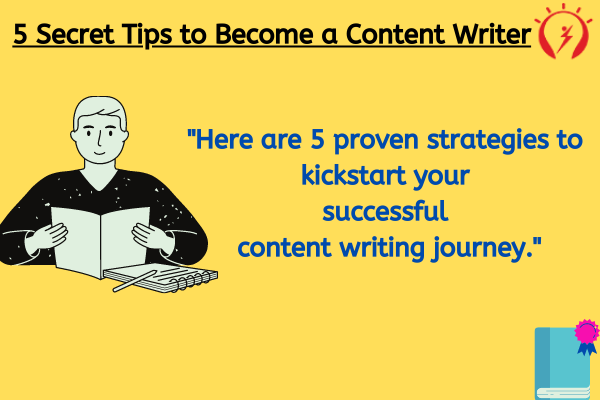 So the wait is over. Here are five magical tips which you must know as early as possible to start your writing career. You may be a collegiate or even a working professional. Following are crucial tips you can apply no matter whatever walk of life you are at.
1. Maintain a Your Journal- An exciting blog
Starting your blog is the best way to commence your content writing profession. You get acquainted with various technicalities and intricacies of the field by maintaining a journal online.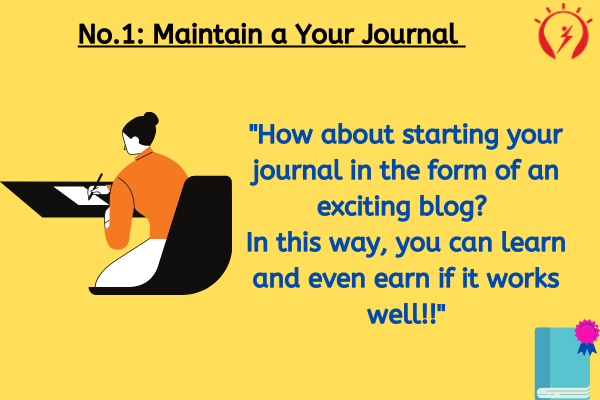 There are two ways in which can start a blog:-
i. You can subscribe to a paid hosting and a domain name. It may even earn you a side-income once the authority is established. But, essentially your motive mustn't sway from the very goal itself which is to learn writing.
ii. There are free blog tools as well. Anyone who feels the need to start somewhere without any investment can go for this option.
iii. How about writing portals. You can write on a free platform where all you have to do is register yourself and get started. One such example is Medium.
2. Take up Freelance Projects

Many freshers are ignorant about this option. Though freelancing is gaining visibility in today's world. However, still, there is a large section of young students who miss out on such opportunities.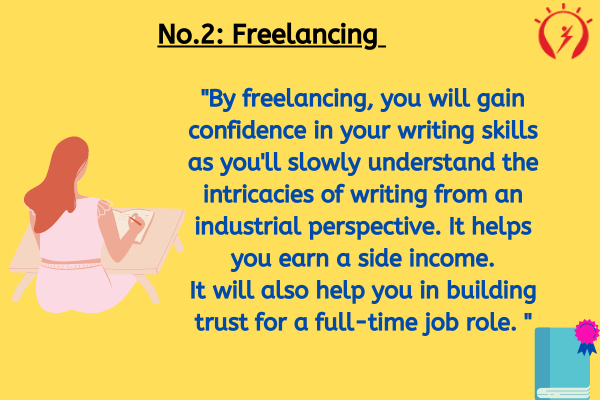 Interestingly, you can start your freelance project even as a student while in college or even school. So you can grab an online content writing job from home as a side project. Eventually, it will add to your portfolio while applying for full-time jobs after graduation.
3. Internships as Early as Possible
In your search for finding ways about how to become a content writer, one must consider the internship option very actively. Students, collegiate get an idea about the real-life scenario by interning with various companies.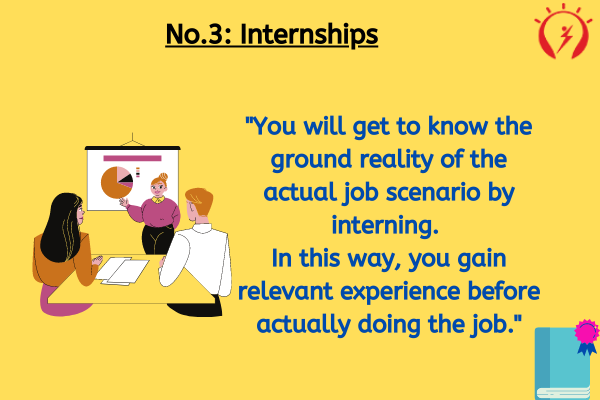 Try interning with startups as well as big corporations during your student life. You may wonder that it is next to impossible as managing a full-time internship can be a pain while studying. There are online internship opportunities that pay you on an hourly basis. Hence, you can flexibly work according to your college schedule.
4. Skill-up with Certifications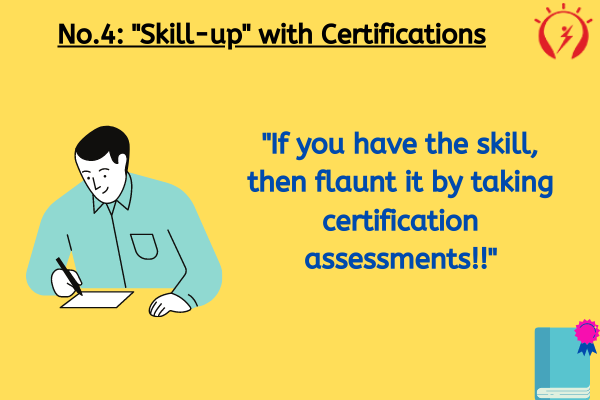 Many online portals provide you with a chance to showcase your skills and get a certification for the same. So if you have that you know something or share some level of expertise in various domains, then you can always go for skill certificates. You can also add it to enhance your resume.
5. Short-Term Courses/Workshop
Though content writing comes with practice and imagination. However, it is imperative to undergo some level of training from experienced educators to understand the dynamics of the field.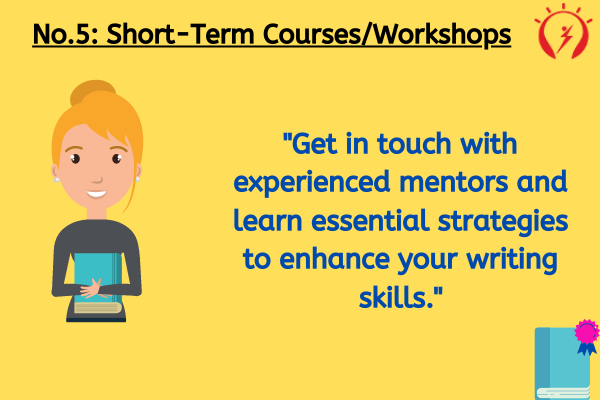 There are online courses and short-term certifications which provides you with a chance to get mentorship under-trained teachers and experienced faculty. This practice will not only fuel your writing skills but will also help you get in touch with like-minded people. Therefore, it is a great way to network with fellow writers.
Skills Required to Become a Content Writer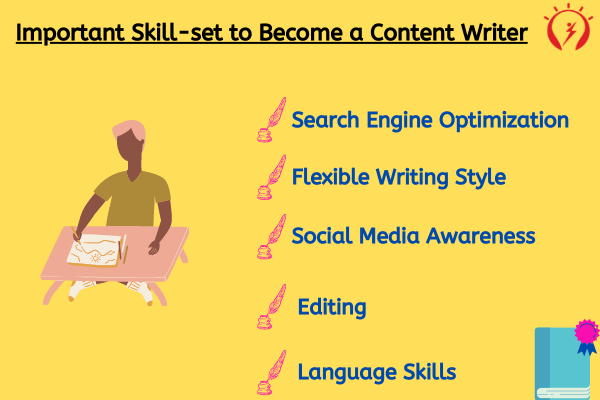 Here are crucial skillsets you can learn to become a content writer:-
1. SEO- Search Engine Optimization
What is SEO research at all? What it has to do with content writing? See in simple words, SEO research is all about understanding the audience behaviour. By researching the user's demand, a content writer can create writeups dedicated to a specific audience. Henceforth, they can streamline their articles or blogs in the desired direction. Initially, it may not be a mandatory skillset but it surely would be a preferred one. In some organizations, a content writer would be given separate SEO guidelines. On the other hand in some organizations, takes does the SEO research on his/her own.
"Showcase your SEO skills with relevant accreditation."
Take AMCAT SEO Specialist Certification to acknowledge your skills. 
2. Flexible Writing Style
See, one is required to curate wide-ranging content while taking up a content writing role. Sometimes writers would have to write on the education genre. While on the other hand, they may have to write entertainment blogs. Thus, holding a flexible approach can get you some interesting gigs and exciting projects in your full-time job. Eventually, you can also choose your niche as an expert in the field after gaining a significant amount of work experience.
3. Awareness about Social Media
As a content writer, your presence will transcend across all the social media spaces. Therefore, knowledge yourself with the basics of social media. Putting all the social media apps in one bucket may not be right. As all of these platforms have their algorithms and communication mode, so stay it and strategize accordingly. 
4. Editing
Freshers who ponder on how to become a content writer must know to edit. This practice helps you maintain a user-friendly, plagiarism-free and grammatically correct copy.
5. Language Skills
Since you' be putting out a whole lot of written content for various projects. Therefore, you must have a command over at least one language such as English, Hindi, or any regional language. You don't have to be "Shakespeare" in that language. However, an intermediate level of fluency can help you write engaging copy. Not only that, it builds trust in the recruiters as well.
How to Improve Content Writing Skills?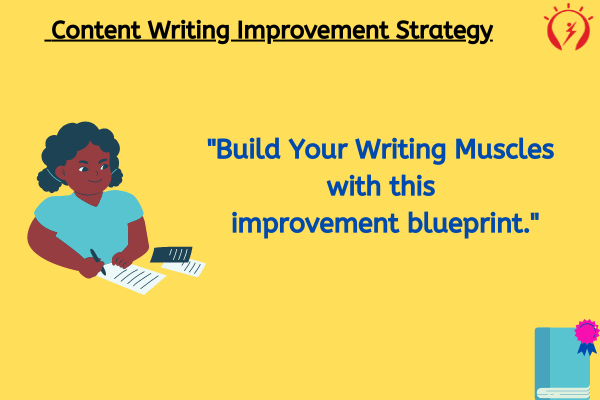 Here's how you can direct your content writing practice:-
1. Maintain a personal journal/blog,
2. Read journals and books from authentic sources,
3. Write daily,
4. Join writers' community,
5. Attend workshops to gain a broader perspective
Career Options in Content Writing
See, content writing career options are not limited to just journaling articles and blogs. Of course, it is undeniably the most desired option. However, there are other various equally fitting options.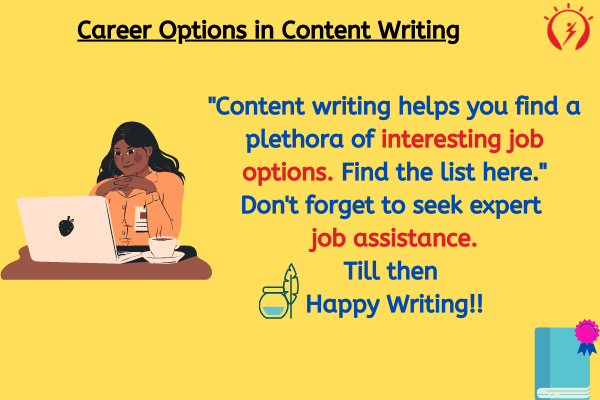 So those who are wondering how to become a content writer can have a look at the following options as well. Though they may not be directly related to the field. But you can branch out into these professions too:-
i. Script writing for short films,
ii. White paper writing,
iii. Social media posts,
iv. Youtube video optimization,
v. Podcasts texts optimization,
vi. Writing professional emails,
vii. Subtitle Writing,
viii. Writing Descriptions for OTT platforms and more.
Can you spot so many sub-roles in this versatile field? Therefore, if you have a flair for writing then you can experiment with various other options too. Content writing will expose you to a diverse range of creative jobs.
You can prepare for your dream job interview with AMCAT Mock AI
It provides you with a real-life simulation of the actual interview test. It assesses your body language and gives you clear distinctions of your strengths and weaknesses.
Accelerate your job search with the prepAMCAT examination.
Register yourself here.
Now that you know how to become a content writer, here is your chance to apply these strategies and tips to leave no stone unturned.
All the best!