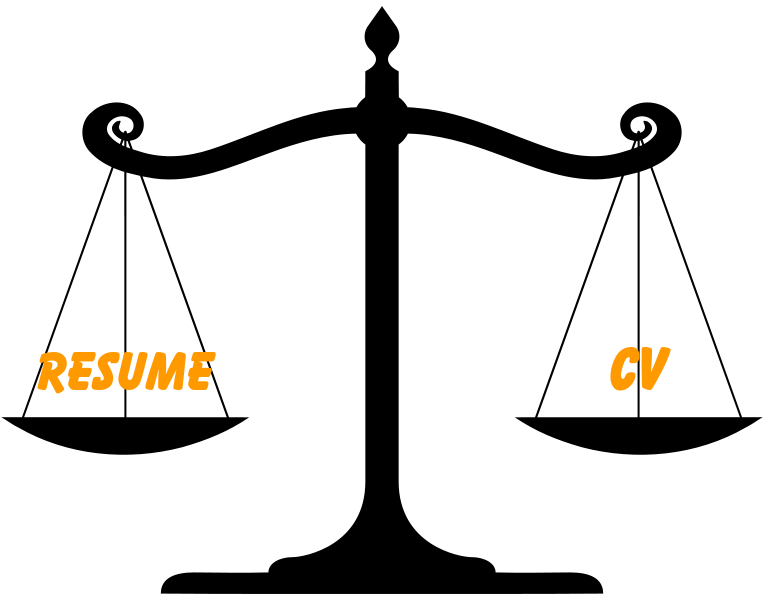 Job Descriptions often use the terms CV and resume for similar jobs, and you are left wondering whatever the difference is! And rightly so, because many times even recruiters in India are clueless about the difference between resume and CV and use the terms interchangeably.
However, both a resume and CV are quite different from each other, and it all boils down to the details and the resume template.
We decided to make it easy for you to understand the key differences between resume and CV so you can create whichever is required. Here are the main differentiators –
Resume is to the point, and CV is elaborate
Resume, the word itself means "summary" in French and accordingly, the document is simply a summary of your professional life. The Curriculum Vitae is more complex and is the Latin phrase meaning 'Course of Life'!
The resume covers necessary information about your work experience and academic qualification while a CV details every aspect of your work experience and academics.
For instance, you would write the name of the project you undertook in your fresher resume, but in a CV you would write other details of the project like your project mentor, the experiments, and research you did as a part it when it was finished, etc.
Resume is one-two pages long, but CV can be as long as you want
So, now that you know that a resume is nothing but a crisp summary of your qualifications and experience, you must try and keep it to not more than 2 pages (1 is even better).
Experienced professionals can take up to two pages, but that's about it. Most of the in-depth discussions happen during the interview. CV is anywhere between two to twenty pages long! This is because of the detailing that goes into it, even fresher CVs have details of all projects and research were undertaken to make it a long document.
One of the best ways to stick to a one-page resume is to pick the right resume template, and you can use a tool like Resume Buddy to create one instantly.
Resume is job-oriented, and a CV is academic driven
A resume is often asked for white collar jobs and corporate jobs whereas a CV is requested academic jobs like professors and researchers.
Recruiters spend hardly 6 seconds in sifting through resumes and shortlisting them; they have to go through hundreds of resumes for one single job. This is why resumes have to be compact and insightful.
On the other hand, CVs are for academic employment where there is hardly competition, and recruiters spend a lot of time investing in what the person has to say. This is undoubtedly the most crucial of the differences between resumes and CV.
Resumes need to be customized but a CV need not
Among the common resume tips, freshers will hear is the need to customize your resume for every job. Since the resume is a summary, you can edit and elaborate on your skills and experience that suit a particular job or industry. But with a CV you need not do it as your entire life history is displayed without any need for brevity.
Resumes focus on the format whereas CV does not
Resume templates are very important because the format and the first impression of the fresher resume ensure that the recruiter will continue reading it. If you are unsure about the resume template you are using, you can pick from the 25+ resume formats on Resume Buddy and create an aesthetic resume immediately. A CV needs to be formatted well, but there does not have to be a particular nor does it have to be attractive. The recruiter will likely pay attention to all of it regardless.
Resumes focus on experience while CV focuses on knowledge
One of the main differences between resume and CV is the way the description is written. The resume focuses on the work experience and the contribution of the person in any workplace or project.
This is because recruiters are hiring for productivity and teamwork, hence the focus on skills and achievements. Whereas in a CV the focus is on expertise and knowledge, the recruiters are looking at subject matter experts.
Now that you know the differences between resume and CV you are prepared to create the appropriate document for your dream job. If you need more resume tips, follow our blog here.