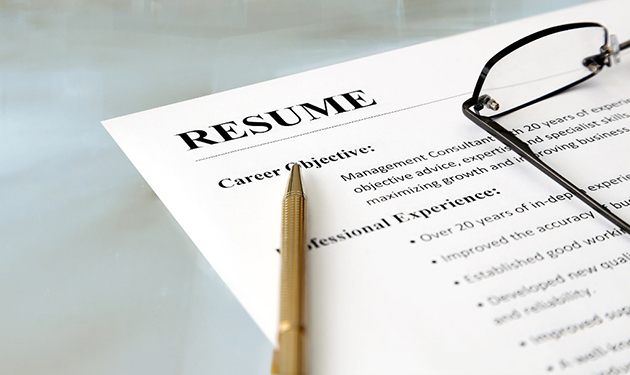 Most of the times, the job resume is your first contact with the potential employer, so it better be good. The employers usually take a split-second to decide whether to call you for an interview or not on the basis of your job resume.
So, it is important to have an eye-catching, aesthetically pleasing resume that lands you an interview call.
A good resume is the best presentation of the candidate's skills, expertise, and experience in a worded document. When it comes to job hunting, your resume is paramount. If you get it right, you inch closer to your dream otherwise feel the rejection coming your way sooner than you thought.
There is no definitive guide to get the job resume right, but certainly, a few pointers here and there can help improve the quality and structure of it.
Resume building is an ongoing process. You learn, you edit and customize as the requirement.
Fresher resumes are a bit trickier as there is little substance to fill the page but it can still be done in a nice manner with the right kind of help and mentoring.
If you're still stuck in the muck with a job resume, we suggest you follow our tips and tricks.
Tips to craft an outstanding job resume
Must Includes
The structure of a resume is flexible so that it can be bent to best showcase your skills and experiences. But there are some aspects that the interviewer expects to see in your job resume.
Be sure to include your latest contact details, email address, and name.
Also, give out the details of your employment and education in an inverted timeline format.
First 6 seconds matter
The half page of your resume meets the employer's eye at once. If it's attention-worthy, you will be invited for the interview at least. If not, you can collect your resume from the trash can outside the office.
Make your fresher resume in a structured, concise and specific manner. Use as many resume keywords from the job description to sound more desirable.
Also Read: What Is A 6-Second Resume And How Can You Make It
Use bullets
If you're crafting a fresher resume, don't be worried about bullet points. You will hardly have anything to write paragraphs about.
In other cases, stick to bullet points at all times. Do not shy away the reader by penning down 1000 words essay about 'My Life'. Be discreet and conscious while doing the deed.
Customize
Resume writing = Self-marketing!
There is no shame in marketing yourself to the audience just the way they want to see you. So, focus on your employer's needs while customizing your resume.
You must adjust your job resume basis the job description, company background and future plans to come across as someone whose goals are completely aligned with the company growth plan.
Just like any strong advertising, this is not about the product; it's about the buyers and what they want.
Similarly, the resume isn't a place to brag or be modest. The simple purpose of its existence is to generate the employer's interest in you.
Focus on the future, not the past
Your resume, especially fresher resume shouldn't be a reflection of your past activities. It should highlight how your skill set can help the company in the future.  Talk the valuable additions you can make to the company growth by staying in the position you've applied for.
Seek professional help
Resume writing isn't child's play. Most men with years of rich work experience make the same mistakes as a fresher while marketing themselves through their resume.
You learn as you grow or you seek professional help from the experts.
We, at Aspiring Minds, offer you an effective tool that resolves the dilemma of creating a good job resume for you.
Resume Buddy, is an automated resume building tool with embedded logic and verified resume templates which would suit most candidate needs while wiring resume.
The tool is loaded with features like 25+ resume templates, 3 experience levels and smart data extraction from social profiles to publish your resume in under 5-minutes.
If you haven't already tried Resume Buddy, we suggest you do it now to break through the resume barrier.
'You seldom get a second chance to make a good first impression.'
Use your job resume to display the best about you to the employer. It's okay to leave the not-so-important pieces out of the resume. An outstanding resume isn't rocket science. It can be done easily with some tips and tricks and of course, with some help from the Resume Buddy.