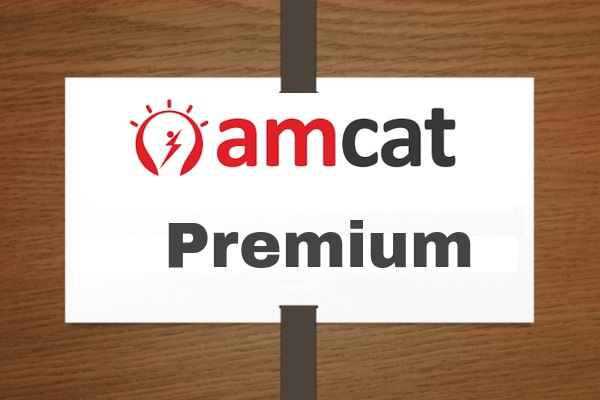 If you don't want to settle down for just any job, then AMCAT Premium is necessary to help you excel in your job search. Often enough people settle for a job that doesn't pay well or doesn't match with their interests. The result being; job dissatisfaction.
However, with AMCAT Premium's three-in-one formula, you can prepare well for all the aspects of the job search. But how does that exactly happen? Let's find out…
The 3 Pillars of AMCAT Premium
Aspiring Minds, the brains behind the AMCAT exam, recently came up with a one-stop-solution to help ease out the stress of job search and prepare the candidates for all aspects of it.
prepAMCAT
When on a job search, the first thing you need to do is ensure that the recruiters would take more interest in your account, and view you as the ideal candidate. And, for that, you need to ensure that you possess all the right skills (have certifications to prove your worth), and, most importantly, be job ready.
Also, the option to apply for great jobs at the click of a few buttons won't hurt either; would it?!
That roughly translates that AMCAT exam can really tip the scale in your favor when looking for a great job. And, to do exceedingly well in the AMCAT exam, you need an AMCAT preparation tool like the prepAMCAT.
With AMCAT Premium, you get not just prepAMCAT to start with your job search but all the tools to culminate it on a high note.
Resume Buddy
Now that you have the AMCAT score and jobs at your mouse tips, you need to start applying, right? But in order to ensure that you do get that interview call, you need an impeccable job resume.
And, that is where the importance of AMCAT Premium kicks in.
The second offering in the package by AMCAT Premium is Resume Buddy – a resume building tool. With 25+ resume templates and features like Grammarly pre-installed in it, you can easily create a job-winning resume at a great price.
Your resume is generally the first method of introduction to any recruiter. However, recruiters spend only a few seconds on each resume. That means you need to make a great impression in that narrow window to get ahead in the game.
Mock-AI
The next step, once you are shortlisted, is to prepare for the job interview. This is an inevitable step in the job process and even if you have got someone from the company to refer you, still you would need to work on your interview skills to ultimately get the job.
To do well in an interview, you not just need to have in-depth knowledge about the company but also be confident of your skills-set. If you are nervous and appear under-confident, then you would have a tough time convincing the recruiter to show some faith in you.
Your body language can also reflect how confident you are and speaks out loud for you.
So, to nail all aspects of the job interview and understand how to do better, opt for MockAI– the third gift from the package of AMCAT Premium.
Mock-AI can also help you figure out your strengths and weaknesses and guide you on how to do better in an actual job interview.
How easy or difficult would it be to apply for a job, create a worthy job resume, and perform well in a job interview, will depend on your approach towards your job search. AMCAT Premium covers all these aspects of a job search comprehensively. And, that is why AMCAT Premium is necessary to help you excel in your job search.
So, what's the delay now!? If you wish to begin this year on a successful note, with a fancy job offer in your hand, then subscribe to amcat Premium today.