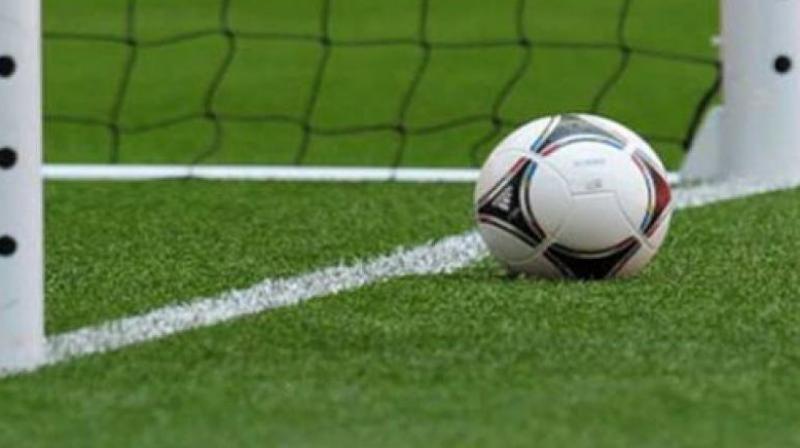 If you're due for an interview anytime soon, you all likely know of certain sure-short questions that will pop when you take the hot seat.
'What are your career goals?', 'Where do you see yourself in next five years' and 'why do you wish to join our company' are some of the regular interview questions that must be answered very wisely by the candidate.
Whether you have a great experience with interviews or you're in for a fresher interview, you must prepare these answers well in advance.
It is certainly a bit difficult to think of your future right in the middle of a nerve-wracking interview.
Sometimes, interviewers twist such questions to catch the candidate off guard, but you must keep your calm and put your best foot forward.
So, with a little bit of interview preparation and some practice, you'll be able to master the best answer to such interview questions.
Read further to know how to prove your candidacy to the interviewer for the job role.
Knowing the question correctly
The employers have a number of reasons to ask the 'career goals' question to a candidate. The whole point of asking about your career goals is to have a sense of how long you wish to stay the company you're interviewing at.
Whether you will stick for long or leave at first sight of a better opportunity. Most employers avoid hiring those fickle-minded individuals with no goals.
All companies hire goal-oriented, focused and motivated candidates.
Apart from that, the employers also want to understand how your career vision aligns with company goals. Especially with fresher interviews, the employers are a bit more investigative as freshers are likely to make the switch if they do not like the company.
So, if you want the right answer to the question, you should try to understand it right.
How to answer – 'what are your career goals'
The point of this interview question is to know you better. So, when you're asked such a question you must be able to show yourself as worthy enough for the job role in question.
Like a drill, you must start the interview preparation long before the big day to avoid any last minute panic or mistake.
As you already know, it is best to practice the answers to all the obvious interview questions with a friend.
That friend could be Mock AI!
the latest offering by Aspiring Minds uses the latest machine learning and artificial intelligence technology to provide you a realistic interview experience that too sitting at home.
The tool is a genius that assesses your interview skills and provides a comprehensive feedback about your body posture, facial expressions, and voice modulations.
So, here's the guide to answering the career goals question right –
– Keep your goals company-oriented
In all honesty, the employer is looking for a candidate who is in for the long haul. So, your answer must translate the same intention to the big boys in the room. You should talk about how you wish to make your career goals come true while staying in the position in question at the same company.
– Be honest, not braggy
Well, you are expected to be honest about all the interview questions but especially this one. Talk about career goals that are real and achievable. You must sound ambitious, not over-confident. Having career goals projects you as a hard-working, futuristic, and an honest person at the interviews.
– Watch your words
Maintain your professional code of conduct while answering interviews questions on career goals; like where do you see yourself in five years.
Do not sway away with tempt to spill out personal and family goals.
The certainty of landing the job would be much higher if you just stick to 'all things professional'.
If you're at a fresher interview, do include the 'Hellos' and 'Madams' in your interview preparation.
The ideal situation in such a case would be to answer in the middle ground. Don't give an answer where you sound like 'I don't know what I want' or 'Hey, I have it all figured out in my head'.
All this is possible in a jiffy if you've got MockAI subscription. The tool is extremely beneficial when you aren't absolutely sure about your answer.
If you've not bagged that life-changing fresher interview that helps achieve your career goals, you're probably not interviewing right. It's time to aid your interview preparation with MockAI!
Also Read: 4 Tips To Succeed At Interviews Like Never Before