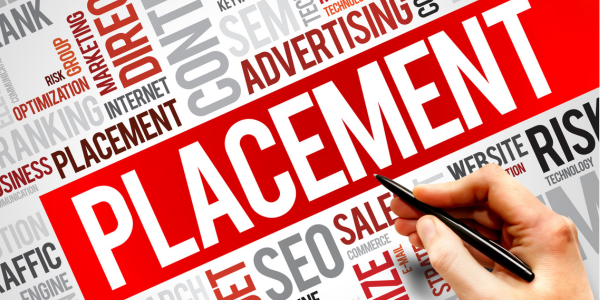 Campus placement is nothing but an employee hiring program that is usually conducted in universities and colleges. Multiple small and big size companies participate in the placement to hire freshers based on their educational score and skill set.
Campus placement is the first step in the professional life of a college student. And getting the first step right is important to land a decent job.
A candidate in campus placement goes through the following rounds:
Humane Resource Interview
Aptitude Test
Group Discussion
Technical Interview
Panel Interview
Follow these steps to successfully clear all the stages of campus placements:
Resume should be Effective: A resume should capture academic achievements, internship experience, extracurricular activities, and skills. The resume should capture the contact details and should be free from spelling and grammatical errors. The resume should have keywords from the job description.
Supplement Resume with a Cover Letter: A Strong Cover letter can make a good first impression on the hiring manager. The cover letter should summarize the candidate's education and skills. To emphasize that you have done your homework on the position and are eager to join the team, the abilities should be linked with the job description.
Detailed Research on the Company: Among other things, research about the company products or services, latest financial results, company's vision statement, Leadership, and the geographical locations in which the company operates. Information can be obtained from the company website, LinkedIn, or through other websites on the internet.
Practice for Common Interview Questions: Prepare in advance on how to answer basic interview questions which include: Introduce yourselves? Where do you see yourself in the next five years? Why should we hire you? Tell us about your strengths? Tell us about your weaknesses? Do you have any questions for us?
Take Aptitude Tests: Practice on multiple aptitude tests to sharpen your logical reasoning and analytical skills. Review carefully the results at the end of the aptitude test.
Practice for Group Discussion: When the Group discussion starts, take the lead by being the first one to speak among the group. Starting first shows your proactiveness and gives you an edge over others. During the discussion, also encourage other participants to come forward and express their views. Make sure you are not demeaning anyone, and you present only valid and logical points during the discussion.
Effective Communication: One skill that will be relevant in all the stages is communication skills. Be clear and honest in your communication and speak confidently. An effective way of enhancing your skills is by reading or speaking the English language consistently. Equally important is non-verbal communication which is depicted through body language and gestures. To achieve effective non-verbal communication, make eye contact with the interviewer, do not lean forward or backward, nod, smile, and be polite.
By adopting the right attitude and being well-prepared, one may stand out from the crowd. Follow the tips above to ensure that you are prepared for your next campus placements.