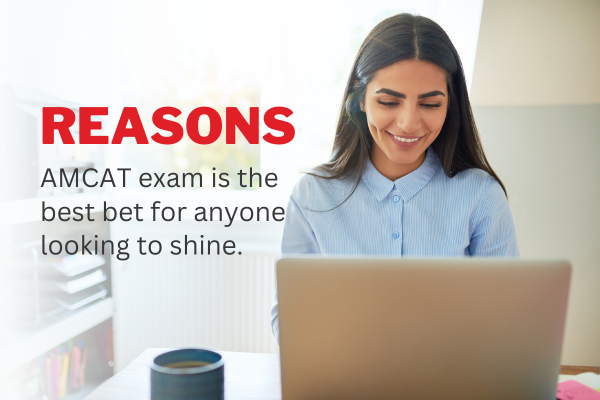 The AMCAT exam brings recruiters and job seekers together and connects them based on their need for each other. A perfect platform to start your career, the AMCAT exam is the right choice for anyone looking to let their skills speak for them.
With its terrific success rate (see: AMCAT success stories), AMCAT has proven itself time and again, and today we will delve on these achievements and see why the AMCAT exam is actually the right choice for you.
Opens up newer job opportunities every day
The AMCAT platform hosts hundreds of jobs every month. Newer jobs are added to it every day and there is no dearth of opportunities for someone willing and ready to make it big.
From big names like Reliance Jio, Deloitte, to Accenture and Aricent – you can find the job of your choice here. From start-ups to small and medium-sized companies, all are associated with AMCAT and have selected candidates through it.
So, with AMCAT you get a chance to apply for newer job opportunities almost every day, thus increasing your chances of landing a job exponentially.
Lets your skills do the talking
The AMCAT exam is at the core of a skill assessment exam. Apart from the compulsory modules, you get to choose your subject based module/s which tests you on the basis of raw skills and understanding of the subject.
As such, the certificate you earn on giving the AMCAT exam is a testimonial of your skills set and is recognized by numerous companies as such.
This clearly implies that companies which are looking for skilled candidates over candidates who just have a great college degree to back them up will choose you.
The AMCAT exam actually helps you shed the name of your college behind and appeal to the recruiters purely on the basis of the skills you possess and how willing you are to learn and grow.
Helps you prepare for the interview process
The AMCAT exam and interview process; don't really match, do they? However, if you are sincere in your job search journey and really want AMCAT to help you through, then it can aid you in preparing for the job interview.
As stated above, AMCAT hosts a huge number of companies every year. You can go through the job description provided by these companies, see what are the skills they are looking at, the keywords they are using and what they are expecting from a candidate.
This understanding of the company and its requirement will help you frame your answers better during the job interview and allow you to nail the interview process.
Connects you to the right recruiters
The AMCAT exam is guided by the purpose of getting you closer to your dream job and it does so by connecting you to the recruiters in need of a person of your capabilities.
AMCAT allows recruiters to view the scores of a candidate, set a cut-off percentage and then call the selected candidates for the job interview. Since these recruiters can connect with you directly, taking the first initiative, your work is cut short and you literally get job offers at your doorstep.
Helps you figure out your strengths and weaknesses
The comprehensive report provided along with your AMCAT result acts as a perfect guide to help you gain a better understanding of yourself.
To succeed in the long term, you need to know where you fall short and work on to better those shortcomings. You also should have an understanding of your strengths so that you can hone them and play to your strengths wherever required – whether it be while writing your job resume or preparing for the interview process.
Also Read: How To Answer "What Are Your Strengths And Weaknesses"
The AMCAT exam is the best bet for anyone looking for their big break and an opportunity to shine. AMCAT allows you to bring out and nurture your best qualities, get an understanding of your strengths and weaknesses and guides you on the path of success.