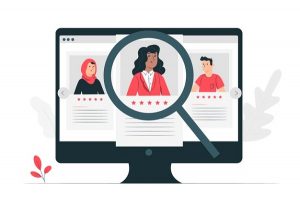 Getting a job in today's day and age is quite a task because of the high competition in the market. The most essential document that can help you in getting a job is your resume. A well-made job resume can give you an edge over other candidates. Also, your job resume is responsible for the first impression you have on the recruiter and has the potential to either make or break your career.
Now because most of the recruiters are very busy professionals; they only give a 30 seconds window to your job resume. Although each recruiter might have his/her preferences when it comes to skills and knowledge the candidate should possess. However, your resume must be appealing to the recruiter and should be a glance away to be placed into the consideration pile.
Now, to help you with this difficult task, here is a list of things that recruiters look for in job resumes at first glance.
Presentation of the job resume
The look of the resume is of utmost importance, and it must be according to the job you are applying for. In addition to that, your resume should be in chronological order. Everything should be mentioned adequately with proper dates and years. Every achievement and past work experience should be properly mentioned in your job resume to increase the visibility in front of the recruiter.
Try to keep a balance between colours and typography. However, don't use too much colour or font in your resume. Be creative, but also professional.
Length of your job resume
In a job, resume space is of the essence. An ideal job resume should not be more than two pages long. Moreover, you should only write relevant information such as achievements, awards or past responsibilities in your job resume.
Don't include unnecessary information that has no connection to the job you are applying for. It might create a disadvantage for you, such as increasing the risk of overlooking important information.
Your Education background and Work Experience
Your educational qualification and work experience is very essential to the recruiter. Once again, these should be in chronological order. Your educational qualification can come before or after your work experience or vice versa.
The education background section should consist of all the important details like marks obtained, specialization in any specific field and additional certification that are suitable for the job. A good job resume should only have your details and educational qualification which are relevant to the applied job with proper dates and years mentioned correctly.
Also, read: How to show your education as work experience in your resume.
In the work experience section, you should put all the relevant job roles that you did in the past. However, they should have a meaning to the recruiter. For instance, when applying for a technical job, showing work experience as a Content Writer won't matter to the recruiter.
You can also mention all the projects that you were a part of.
The language should be Perfect
Even though making errors is part of human nature, but here, it might cost you your dream job. Grammatical errors, silly spelling mistakes, un-ending sentences, typographical mistakes; all these can instantly put the recruiter off.
You must make sure that your job resume is free from any error. You can always ask your friends to re-read your job resume or you can use online tools like Grammarly to check your spelling or grammatical errors. You should also keep these tips in your mind while writing your resume.
Your Skillsets and ability
The hiring manager will look out for specific skills that you might possess. It is because nowadays a large number of jobs are skill-specific. Having specific skills and abilities will not only make your job resume stand out but also, it will likely increase your chances of getting the job. Hence, adding skills to your resume is important.
All this might have made it sound like making a resume is like going to war. But worry not, Resume Buddy is the thing you need to make a perfect resume. It houses various templates and can help you in creating an exclusive, error-free, and unique job resume just for you.