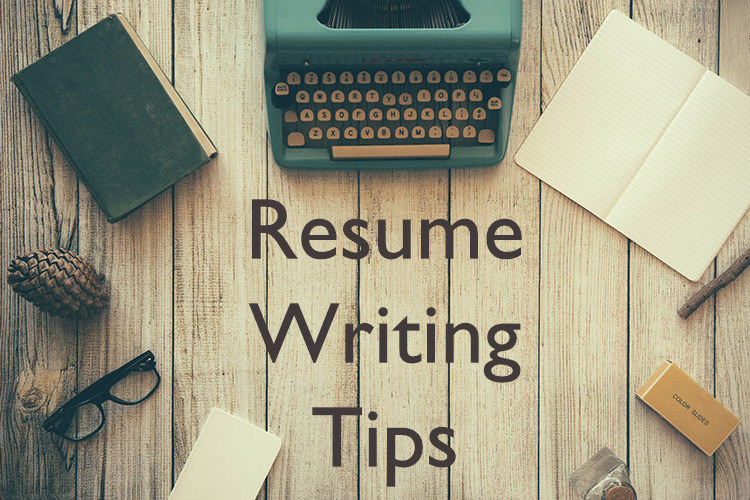 It goes without saying that your job resume needs to be exceptionally good to help you beat the competition out of the way and get an interview offer. When you are determined about the kind of job you want and are not ready to settle for less, then your job resume should reflect that. And, that is why there are certain resume writing tips that you must make use of.
Now what these resume writing tips are, we will talk about them further in the article. However, first let us try and determine what you want from your resume.
Knowing what you want from your job resume
As you evolve in your life and career, your job resume should also evolve. And with that, your resume writing techniques. The internship resume that might have served you well in the second year of college might not do so now.
Also, your resume cannot be the same for every job you apply for. You need to be focused on the job you want and create your resume accordingly. If you are applying for more than one job profile, then tweak your resume to suit the requirements.
Do keep it in mind that generic resumes are a big no-no and should be avoided if you want to make your way to the top. So, before you start drafting your job resume, ask yourself about the kind of jobs you want and if you have any particular job, in any particular company in mind.
See what their requirements are, if you have relevant skills and what more you need to do to make your resume writing a success.
Resume writing tips
Now coming to the important resume writing tips, the first thing you need to remember is that don't copy resumes or resume formats directly off the internet. If you want to stand out, your resume needs to be unique and personalized.
Use the right resume template
Unless and until you are applying for a creative profile, your resume should be muted, neat, and easy to read. Of course, you should not shy away from using colours but ensure that you are not using too loud colours or too many colours on one page. This will make your job resume look less professional and not do a good job at impressing the recruiter.
So, choose a resume template that will let you experiment safely with colours. It should also highlight your experiences (if any), put the focus on the projects you did in college and leave ample space for you to include your education qualification. The format or template you choose should also have enough white space to make your resume easily readable.
Keep your resume short and crisp
The most important resume writing tip to remember is that you only have a limited time period to impress the recruiter and as such, you cannot indulge in too many fancy, flowy words.
Your resume needs to be crisp and get the message across in minimum words. A two or three-page long job resume, especially if it is a fresher resume, has a higher chance of getting rejected. And, the reason behind it is pretty simple – no one has the time to read so much.
So, try to fit in as much relevant information about yourself as you can without occupying too much space or cluttering your resume. In fact, do away with information you think won't add anything to your candidature.
Even experiences which are not relevant to the current profile you are applying for should be done away with it. Successful resume writing is knowing what to include and what to exclude from your resume.
Talk about accomplishments
Recruiters want to see what you have achieved in your college years or in the internship you did last summer instead of reading an overview of the activities you were a part of.
So, talk about your achievements, the thing you learned, the problems you solved. Focus on what you did during the internship and not what the internship was all about. Also, ensure that the accomplishments you talk about are unique to you and not generic or you are not taking credit for other people's achievements. Put the information in bullets to ensure that the recruiter doesn't miss out on it. And, quantify things wherever you can.
Recruiters love numbers because it gives them an idea of what you are capable of and what more you can achieve. If you cannot quantify all your achievements, that is completely fine. But try to include as many numbers as possible for this resume writing tip will give you an edge over your competitors.
Cater to the demand of the job
You are putting in all the efforts to learn the tricks of successful resume writing so that you can get the job you desire, right?! So, why not for a change, try to focus on what the job is asking of you instead of just what you are offering.
Glance through the job description to see what are the keywords that are being used by the company. See what they want in their ideal candidate. Try to emulate these things in your job resume to make it more refined and focused on the needs of the recruiter.
This resume writing trick will significantly increase your chances of success as you would be speaking in a language familiar to the recruiter. However, don't try to overdo it and copy words and phrases directly off the job description. This will tell the recruiter you are a) lazy, b) trying too hard to impress and c) not all that original with your job resume.
Steer clear of resume mistakes
Resume mistakes, however silly they might be, can instantly put the recruiter off. Grammatical errors, spelling mistakes, uneven sentence construction or not sticking to any particular tense; all these can put the recruiter against you. Using too many fonts and styles can also be a little off-putting.
So, read, re-read and get your resume checked by your friends or colleagues before sending them across. Ask your friends to rate how easy it was for them to go through your resume and if it was easy on the eyes. Ask them to point out grammatical errors, if any.
Resume writing is an art and you need to treat it as such. You might flounder in the start but a few trials can help you perfect the craft. However, if you are looking for real perfection with your resume writing, then Resume Buddy is the buddy you need.
Resume Buddy has numerous resume templates in its arsenal and can help you create a unique, personalized, error-free resume quite easily.