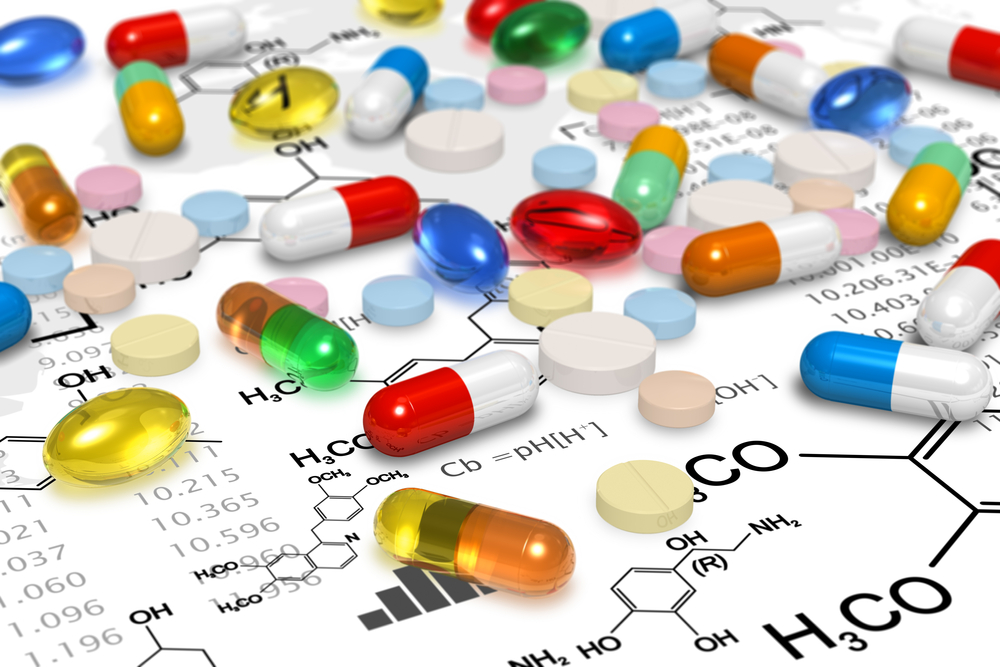 Often confused to be included with the healthcare industry, the pharma industry is much more than that. It's crucial to the medical industry but stands as a separate growing industry along side. Let's peek into the state of jobs in Pharma for the year 2017.
India is the largest provider of generic drugs with the Indian market accounting for 20 per cent of global exports in terms of volume. And with a significant number of scientists, engineers, and pharmacy graduates passing out every year, there's a robust potential to raise the levels of the Indian sector to global heights.
Market Outlook: Jobs in Pharma
The pharma industry's market has hiked by 17.46 percent during 2005-16, while it is expected to grow by 15.92 percent by 2020. The country's pharma sector will be one among the top three industries by these growth standards globally and the sixth by absolute size, as per new IBEF reports. The market outlook for the pharmacy industry therefore seems to be quite promising for those looking out for careers in the sector.
Situations impacting jobs in Pharma:
1. Rapid pace of expansion:
The pharmacy market is supposed to expand with direct impact from various factors including increasing consumer ability, urbanisation, health care awareness, etc. And all these factors are directly proportional to the job structure in the pharmacy sector.
2. Growing importance of healthcare:
Another factor to be considered is the high burden of diseases in the modern India in relation to the economic growth creating disposable incomes to be spent on healthcare. The health care industry creates a significant demand from the pharmacy industry and hence creates more jobs in the sector.
3. Alliances, partnerships and immediate gains:
Corporate alliances and partnerships, often with global brands is fuelling more interest in developing generic variants for the domestic market and overseas. Research to find cures for life-threatening concerns is also helping the industry expand steadily, over time. And this growth is all real, not fuelled by speculation vis a vis other sectors like say, real estate.
Top 5 Pharma Sectors for fresher jobs:
In every industry there are different levels and range of operations to be performed, and it's the industry's work structure along with the economy's impact on it that decides which job title is demand more than the other.
While we talk of pharma jobs, following are top profiles in demand:
Research and Development:
As the base of the pharmacy industry is research and development of drugs and chemicals, the demand for researchers is continuous. The researchers are in high demand for study of new drugs, development of processes, formulation, development, and the study of adverse effects of certain chemicals as well.
To apply as a research assistant, you need to have an M.Pharma degree or a doctorate in the subject.
Marketing:
The sales and marketing department of pharmacy industry is based more on the technical side and is slight different from marketing in other business firms. It's one of the best jobs in the industry and comes with its own perks.
There are levels in the marketing sector as well; your qualification decided on which level you are hired. The pay scale starts from Rs 2.5 lakh per annum and can shoot up to Rs 5 lakh for fresher jobs in big companies.
Production and Manufacturing:
The job makes it to the top profiles because the options for working in this department of the industry are immense. There are many vacancies every year in various companies including biotechnological products, surgical equipments, medical devices, ayurvedic medicines, homeopathic medicines, unani medicines, etc.
There are small units as well but the pay is as low as 8,000 per month while big companies can offer about 20,000 per month to fresher aspirants.
Food and Cosmetic Industry:
Regulation control is a mandatory and vital thing in the food and cosmetic industry. Pharmacy graduates are hired to research if the products offered to the customers are safe or not and to further make the products better.
Pharmacy graduates can find fresher jobs in production companies of ready made food, cosmetics, soaps, toiletries, dental products and others.
Quality Control:
It's similar to the job mentioned above but it's more of an outsider job from the government's side to check the quality of a private company's productions. The job of drug inspector is included in this, where you are supposed to ensure that the drugs manufactured and let into the market are of standard quality.
A fresher drug inspector (government) can earn up to Rs 6 lakh per annum with annual increment and other facilities. It's surely one of the best paid jobs in the industry given the government provided hob security and amenities that come along.
If you liked this, consider following up on these employment outlook stories: