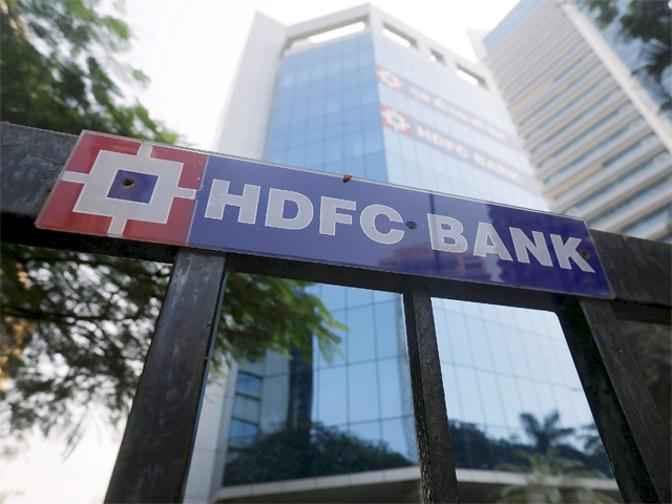 Joining a job with a big brand is indeed fulfilling but at the same time hundreds of questions sprout up in your minds. In this blog, we try to answer the top ones. Let's see what all you can expect from jobs in HDFC bank as a fresher.
HDFC Bank Limited is an India based banking and financial services company which has earned its name and reputation throughout the years. For the same reason, not only a huge customer base relies on the name, but students from the commerce stream find it extremely desirable to join in the institution as an employee. Focusing just on fresher jobs, we have summarised info on what all you can aspect as a fresher joinee at HDFC:
1. Types of Jobs
Since banking is a risky service and every step needs to be accounted, fresher aspirants are not preferred for jobs with extreme responsibilities. If you are joining as a fresher at HDFC bank, possibility is that you have been appointed as one of the following or similar job role:
 Bank Teller
 Bank Clerk
 Data Entry Staff
 Loan Officer
 Customer Relationship Manager
 Marketing Executives
 Field Officers
 Engineers (IT)
All in all, there are quite a number of jobs for fresher aspirants if they are looking for jobs in HDFC bank.
2. The training process:
As in all big companies, HDFC bank follows a standard procedure. You aren't required to bump into the job responsibilities from day one. There's a defined training period during which your work is explained to you and you are familiarized to the importance of the job you are doing and the liabilities it may lead to in case of any error.
The training period might vary if you have already done an internship from the bank in the recent past. In fact, it gets much easier to settle in a work environment as an employee if you had been familiar to the work and work space as an intern.
3. The learning curve:
No, the learning curve isn't the same as the training. The training period gets over maximum within a few months but the learning curve goes on. HDFC provides a commendable learning bend for aspirants interested in increasing their knowledge about the industry and its work mechanism.
It's the learning curve only that helps you being efficient and pro at your own work and pushes you towards the ladder of success. If to be rated on a scale of 10, the learning curve for jobs in HDFC bank gets a 7 from us, based on ratings from previous employees.
4. Growth Aspects:
Growth aspect in the banking sector overall is good. The hierarchy is so balanced that there are many opportunities to go up and grab a better post. To get in with a normal post and prove your abilities to be promoted into a better position is something tried and tested in this sector.
HDFC bank scrutinizes its fresher employees closely and if your performance is outstanding, you can get a promotion earlier than expected.
5. Remuneration Expectations:
Fresher jobs in India aren't very well if you have got your degree from a mediocre college or even from a good enough college with mediocre marks. If you have been places from your campus, probability is that you will get a good pay scale given they only hold placement interviews in colleges they consider worthy. You can expect a starting range of anywhere around 5-8 lakhs per annum then (varies with the post).
As you work for a considerable time and prove your skills, the pay scale definitely goes up.
Conclusion
Most of the points show a positive outlook and that's why jobs at HDFC bank are so desirable in the fresher market. If you also looking for banking jobs in 2017 and wish to apply for jobs at HDFC bank, there's a standard format to be followed.
The selection process is threefold with a preliminary exam, followed by mains and interview. A link to the registration site can be found on the HDFC official website under 'careers'.
If you like this piece, we would also recommend: