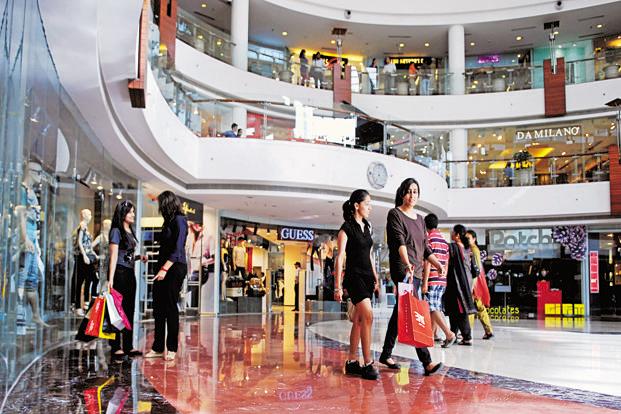 The retail industry was poised for a radical shift just a few years ago. With online retailers like Amazon and Flipkart, it seemed like offline retail would be on a decline. However, the situation has stabilised and the retail industry has matured. The deep discounts offered by online retailers were pulling in customers but funding issues and pressure on profitability has brought both online and offline on a level playing field. From that time, how did it become such a strong segment, offering fresher jobs in retail? Here is the story.
The Indian retail is one of the fastest markets in the world and estimated to reach $1.3 trillion by 2020! The biggest growth is to be visible in Tier 2 & Tier 3 cities where supermarkets and apparel stores are going to see a surge. Even the relaxation of FDI rules is bringing in major foreign retail companies to India. Already the industry accounts for 8% of employment in India and its only set to grow higher.
The retail sector is one of the most suitable sectors for freshers as they can easily find entry level jobs. We spoke to a few industry experts to get their inputs about fresher jobs in the retail sector.
Retail organisation structure and growth path for freshers
Any retail store, be it a supermarket, apparel or electronic store has certain similar organisational features. The store has sales executives at the entry level who are managed by store managers.Depending on the store size and revenues generated, the number of sales executives increases and the
Depending on the store size and revenues generated, the number of sales executives increases and the levels between the manager and executive also vary. For instance: A large electronics showroom might have 15-20 sales executives managed by department managers who are in charge of departments like TV, Mobile or Laptop. Then these department managers will be managed by an assistant store manager and then by a store manager. Freshers are hired at sales executive's level and grow in this hierarchy.
Qualification for retail jobs
Freshers at sales executive level are expected to have completed a graduate degree in any discipline. Several retail stores also have part time positions which can be pursued if the college allows for employment during the course of study.
Retail Management courses are popular specialisations in MBA nowadays. The colleges offering this course also place their students at assistant store manager and store manager levels. However, retail, as an industry promotes growth within the organisation and prefers to promote in the organisational hierarchy. Do calculate the ROI of your MBA course before making a decision to join a retail management course.
Recruitment of freshers retail jobs
Most retail companies have tie-ups with skill institutes and colleges to hire freshers. Job openings are also posted in major newspapers and online portals. One can also enroll with skill development and youth empowerment NGOs who assist freshers from economically disadvantaged communities to get these fresher jobs in retail.
Enterprising freshers can directly approach HR recruiters on Linkedin or submit their resumes on the career pages of the website. Another way is to visit the store and physically submit your resume and express your wish to work.
Compensation for fresher jobs in retail
Freshers are hired at pay packages of 12,000 -14,000 across the industry, however, they earn practically double their pay through incentives. Incentives are high in the retail industry and are paid as commission on the sale they make in the store. They are given incentives based on certain brands, product and even on target. This is comparable to fresher salaries even in the Software sector.
Work life in retail jobs
Retail is a 365-days business! You obviously expect your nearby store to be open on holidays to serve you. This is why retail work is shifts and one can avail a weekly holiday anytime during the week. Shift timings are also flexible although you have to work for 9 hours a day. Women employees are legally not allowed to work beyond 7:30 PM and hence their shift timings are adjusted accordingly.
Qualities & Attributes in retail jobs
Common sense is the most important attribute for a retail professional! Well, one might say it is required for all professions however retail is not rocket science and there is no technical aspect to the job, hence common sense. The job is customer facing and one needs to have an innate sense of people awareness and great communication skills.
You need to gauge and understand when to speak, when to listen and when to keep quiet! You are going to face a lot of rejection; only 20% of people who walk in the store buy something. This means 80 out of 100 people are not going to buy from you. You need to be prepared for this and self-motivated.
Another aspect you need is physical fitness. You continuously need to be on your feet for 9 hours, if you are not fit for this then it will soon start impacting your work.
Looking out for more career advice? Follow our blog for more industry information and job opportunities.