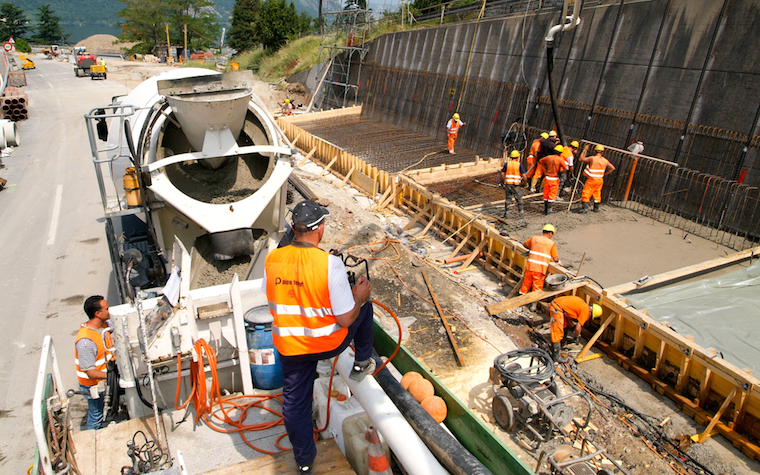 Infrastructure is critical to the growth of any country or even any city. It's what leads to the rise of millennial cities like Gurgaon, Hyderabad, Thiruvananthapuram and Pune – coupled with market interest and surge of investment and jobs in this space. The infrastructure sector includes a host of industries like power, roads, bridges, dams and urban infrastructure. And in today's exploration, we work towards opportunities and jobs in infrastructure in 2017.
Market Scenario: Jobs in Infrastructure Sector in 2017
Opportunities in the Infrastructure structure are majorly driven by the Government (be it in government infrastructure, roadways, large-scale structures) and by a fast-expanding corporate sector (in corporate townships, business centres and the like). Roads and other projects are governed by budget outlays and larger government plans.
The 2017-18 Union Budget increased the total infrastructure outlay by 10% to Rs. 3,96, 135 crores (US$ 59.18 billion). The majority of this budget will go towards the building of roads, highways, affordable housing and renewable energy development. This ties in with the plan for smart cities – improving living conditions in a chosen 100 cities across India. The upcoming general elections sector (2019) may also lead to an increase in fresher jobs in the sector.
Roadblocks for Infrastructure Sector in 2017
Considering the high scale of operations and monies involved, the scale of work to be accomplished in the sector is immensely high. The sector is unorganised (as compared to the above-mentioned scale). Revenues are low (even when you factor in tolls), however, the work is necessary to drive overall economic growth. However, the long term outlook is positive, with influx of cash and transparency in transactions.
Major companies in Infrastructure Sector
The government outsources the execution of all its plans to private companies. They generally float tenders and allot the projects based on the best pricing and services. Some of the major infrastructure private companies in India are L&T Infrastructure (Larsen & Toubro), Jaiprakash Associates (JAL), Lanco Infratech, Reliance Infrastructure Limited, GMR Infrastructure, Punj Lloyd, IVRCL, Hindustan Construction Company, NCC, Gammon India, GVK Power & Infrastructure Limited and ILF & FS.
Trending Jobs in Infrastructure Sector in 2017
Infrastructure sector companies are like any other company, they have all functions. However, the majority of the infrastructure jobs are government jobs for engineers. Freshers from civil engineering, mechanical engineering, electrical engineering and chemical engineering are preferred for job roles. Here are some job profiles that are trending in the Infrastructure Sector –
1. Site Engineer –
Site Engineer jobs are the most common infrastructure jobs for freshers. Site engineers are involved in the overall planning, estimation and execution of projects. Generally, small projects hire freshers for these roles. This involves a lot of design and planning tasks, the ability to draw and plan projects. It also involves coordination with other vendors and teams to execute the projects. Civil engineers are preferred for these roles.
2. Structural Engineer –
Structural Engineers are involved in the planning of structures like dams, bridges, flyovers, roads etc. It is an analytical role where they design, test and verify on the durability of the structures as well as the materials that are used. Freshers from civil engineering background are preferred for this role. The role at senior levels involves supervision and delivery planning. This is a very critical role as it involves the safety of the structure and human lives are dependent on the durability of the structures.
3. Electrical Engineer –
Power and energy are important sectors and the Central Electricity Authority (CEA) expects India's total power transmission sector investment to be around Rs. 2.6 lakh crores (US$ 38.85 billion). Electrical engineer freshers are required as site engineers in power companies to oversee construction of transmission lines and sub-stations. Installation of power utilities, maintenance and safety measures are all overlooked by electrical engineers at various levels including at Fresher level. At senior levels Electrical engineers are required to also plan and design for projects.
4. Safety Engineer –
Safety is an important aspect on infrastructure sites. The heavy machinery and dangerous tasks involve risk to life and it is the duty of the safety officers and engineers to ensure safety on the site. They are required to assess the risk factor on the site, ensure the safety equipment and machinery are in place and drills are carried out regularly. It also involves a presentation to employees about safety and health.
5. Urban Planner –
Urban Planning is an upcoming job profile as it is at the core of urban infrastructure. With the government planning for revamping of existing cities and creation 100 smart cities, this role is important to the mission. Urban planners are generally hired in Municipalities, Private consulting companies' as well Private construction companies.
Ideally, post graduates are preferred for these roles as they need to bring in the technical knowledge to the project. Freshers from civil and mechanical engineering as well as urban planning courses can intern with NITI Aayog or other institutions to get a head start in the field.
Fresher Job opportunities in Infrastructure Sector in 2017
Freshers are generally hired as trainees from campus placements for such roles. Regular notices are also published in the newspapers and employment portals for openings in infrastructure roles. Freshers need to be technically sound and knowledgeable to land these roles.
One of the best ways to assess your employment capability for such roles is by taking the AMCAT Test. The AMCAT test for Mechanical Engineers, Civil Engineers and other specialisations will assess your domain knowledge and you can showcase this to prospective recruiters as well.
Do check out our other industry specific blogs on our website. If you have worked in any infrastructure jobs or interned with infrastructure companies, do share your experience with us!
If you liked this, consider following up on these employment outlook stories: