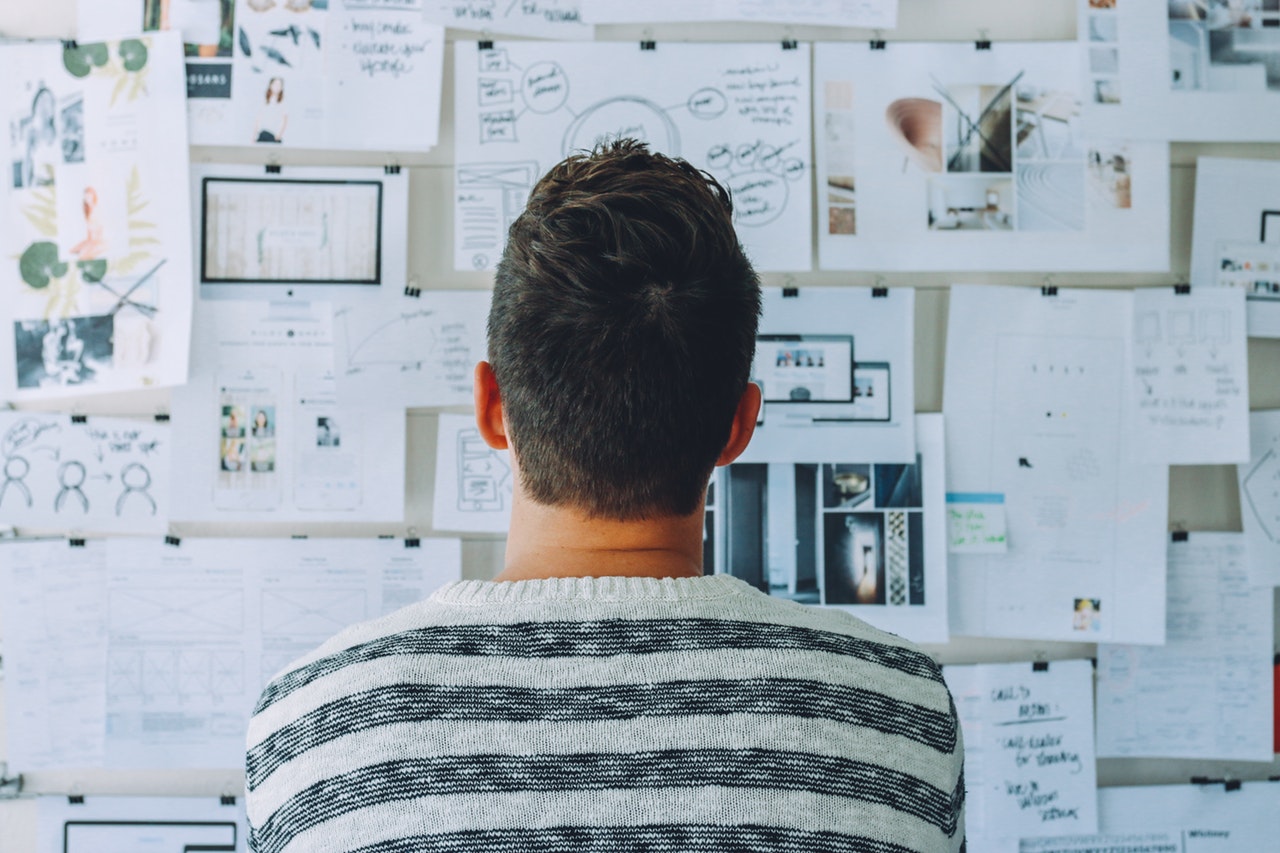 It's natural to be apprehensive before a job interview. Whether you're a fresher, returning from a career sabbatical or switching from a longtime job role; interviews are still dreadful.
There is no two-way about the nerve-chilling feeling you have right before entering the interview room. If you have little or no knowledge about your future workplace this feeling can be quite overpowering.
So, before the big day spend some time learning about the organization, its functioning, structure, departments, and future plans. This way you come across as a well-informed and fairly interested candidate in a job interview.
Here are some tips for freshers and experienced interviewees, if you aren't sure where to begin your company research from.
Company Website
It's a no-brainer. You're expected to know the basics of the company you have your job interview at.
The best way to begin this research is to find out what makes the company special or better than its competitors. The right answer to this question is readily available on the official website of the company.
The 'About Us' section includes the mission, vision, principles and values that the company lives by. Some of the many interview tips include closely reading about certain statistics like company size, locations, number of employees and significant historical facts.
They act as brownie points! Go through their 'Meet The Team', 'Working @ ABC Company', 'Clients' and 'Contact Us' pages to get a detailed idea of what it's like to be a part of that company.
This step may take most of your time but it'll give you tons of readily available information.
Remember, you can't be that 'dumb' candidate who couldn't answer a simple question about the company that will sign his/her salary cheque. Reckless, isn't it?
Social Media
When trying to look for the not-so-basic company information about the company, scroll through their social media channels.
Check their Facebook, Twitter and Instagram profiles to get a sense of their style, tonality, promotions, interactions, and campaigns.
Scan through public comments, reviews, and queries. You must carefully observe the company's replies (if any) and give its reference during the interview.
This is one of those interview tips for freshers which they can totally leverage as they spend most of their time checking their social media channels. You can ask questions related to something interesting you saw on their Facebook Page. This shows that you're an intuitive, curious and a keen observer.
Google News
You may have already Googled the company a few times and read the top 3-4 articles but does that provide enough information?
Well, the answer is NO!
You might get a gist of what the company has rooted for since its inception but what about its current place in the market?
Sniff through information published by news portals, blogs and other trustworthy websites like CrunchBase, YourStory, and TechCrunch.
You may discover facts about recent funding, expansion plans and other latest information which hasn't made it to the official website yet.
Once you have this information, it's up to you to draw out conclusions that will formulate and shape your answers for the job interview.
Use LinkedIn
We could have easily included LinkedIn research under our social media header but this professional social networking site carries more relevant information than all the other social channels combined.
Look for sales reports, HR Initiatives, new hiring, promotions, and jobs posted on the company LinkedIn profile page.
Luckily enough, sometimes you may find common connections at the company you're to interview at.
Reach out to them – they may put in a good word for you. It's an interesting interview tip that you should follow even if you remotely remember the mutual connection's name because you never know who's got what connections.
Apart from that, find people in the same type of group or job role that you're interviewing for. You may spot a trend or pattern for the kind of people the company hires for such jobs.
Also, a good way to prepare for your job interview is to find your interviewers on LinkedIn before the D-Day. This way they know that you're preparing for the interview and might view your profile too. Just remember to keep your LinkedIn profile updated.
Look up other websites
The source of all the information you've gathered till now is the company itself or their spokesperson. But how do you find third party reviews?
Search for the company on websites like Glassdoor, Inside Buzz, Milk Round and the Job Crowd to find more information posted by clients, ex-employees, current employees and other people who are connected to the company.
But soak in all the reviews with a pinch of salt because humans are accustomed to reviewing only if unsatisfied. All of us plead guilty here!
Also, try to get in touch with a current or ex-employee to build up more on the pile of information you already have. You may also find personal blogs of employees.
These can provide great information about what its like to work at the company
You don't have to mention any of this at the job interview but it is for your reference only.
Read about competitors and industry
Aside from knowing all about your prospective employer, try to get a basic sense of the industry they're into. It's a good way to align all your thoughts, observations and ideas with the industry trends and current scenario.
This will impress the employer beyond measure as they will appreciate your farsightedness, dedication and understanding of the bigger picture.
You must also repeat all the steps for their direct and indirect competition too. To begin with, find the competitors at www.similarweb.com and search for 'similar companies'. Look up for all that you can find about the competitor to know what makes them better/worse than your employer.
Look at the bigger picture and pinpoint what is working/not working for the competitor and how you can outshine them in the industry.
It's a great interview tip as it will definitely impress your prospective employer.
The goal of this information hunting program is to sound convincing when you say 'I want to work for this company'. Back up this statement with all the knowledge and enthusiasm coupled with genius ideas for the company.
Aside from that, you never know what an interviewer will ask during the job interview so it's better to be over-prepared than under-prepared.
Conclusion
If you haven't found the right company for yourself, then it's high time you appeared for the AMCAT exam.
The best companies come looking for qualified, smart freshers and experienced job seekers through AMCAT. Our job-skills-matching capability allows us to find the right job role for you depending on your skills and AMCAT Score. Register for AMCAT exam today and start applying for 100+ companies.