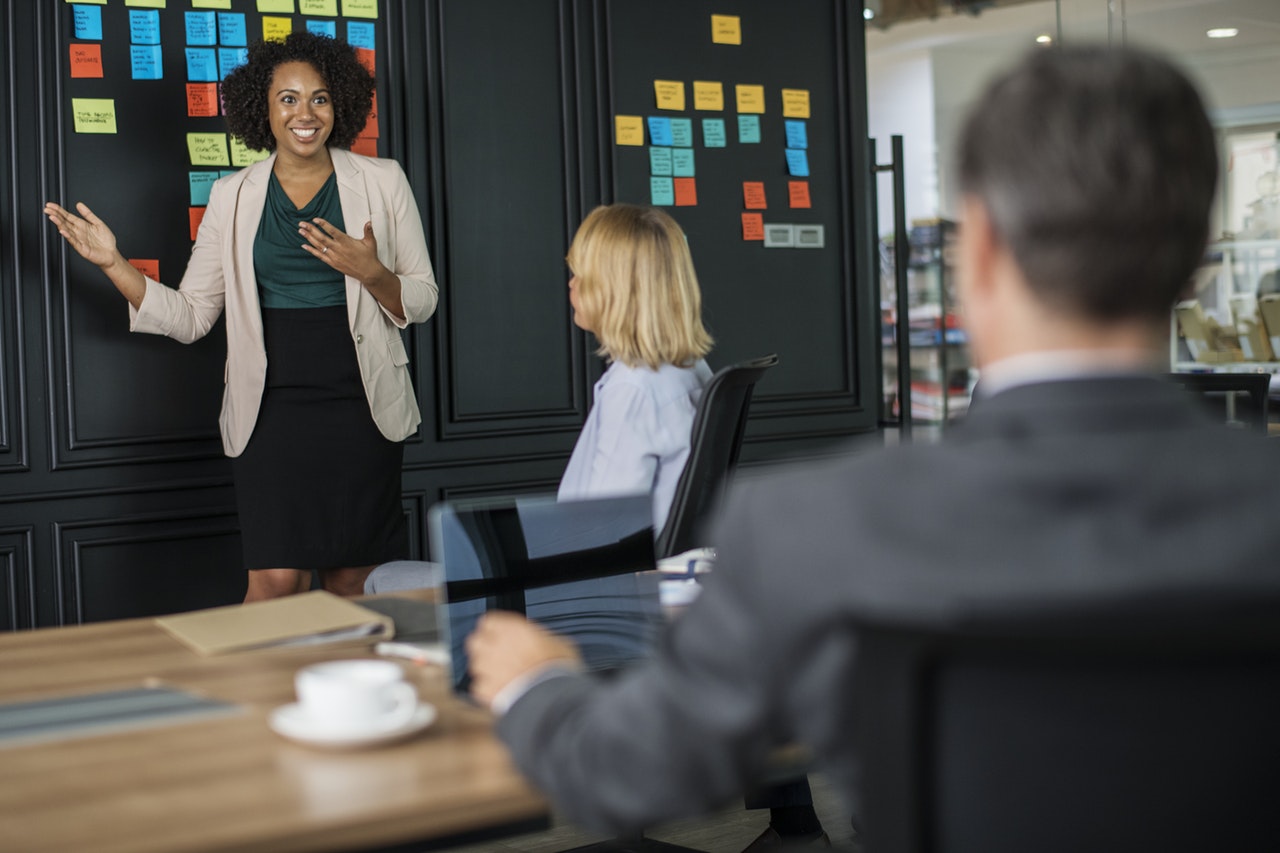 Do you get cold feet just before job interviews? Well, we certainly do!
We have come to believe that fresher interviews are a bit more taxing because the more you want the job, the more you're likely to stress over how the interview will go.
You must not forget that even the smartest and the most qualified individual can have pre-interview jitters. So, do not punish yourself for being just human.
Some age-old and some new interview tips to succeed at job interviews can be helpful whether you're a fresher or an experienced professional making a career switch.
The interview skills are learned over a period of time but if you have the right guidance and interview tips & tricks, you can fair well in all interviews on any given day.
So, here we bring you four sure-short interview tips to convince the hiring manager that you're the one for the job.
Dress to succeed
This is one of those interview tips you will be advised by most of your seniors and mentors. Dress according to the job profile, company and its work culture.
For instance, would you ever see a lawyer wearing distressed denim with t-shirt and flip-flops in court?
So, when dressing for the interview pick an outfit that resonates with the job you're applying for. Wear something that makes you feel confident and looks sharp at the same time.
Pick and iron your first ever fresher interview outfit the night before. Trim your nails, comb your hair and polish your shoes for that neat and professional look.
You must have noticed that none of the interview tips ever talk about the relevance of your interview outfit colors. Wear light pastels or dark monotones for safe play as colors do attract or repel us.
Research well
If you're going to be the bright future of a well-established company, you better prove it to the current executives.
Always do your research about the company you wish to be hired at because there's no room for any shockers during the job interview.
Start with a simple Google search of the company. Later on read through the website, social media channels and current news about it so you have a holistic idea of the organization.
Try the products and services offered by the company to better understand the good, bad and ugly of their offerings and thereby try to enhance user experience when you're finally hired.
Your company research can be extended to personal contacts, friends of friends and LinkedIn.
You should connect with ex-employees who've worked at the same profile in the company to get valuable interview tips and work-related knowledge.
It's good to have some knowledge about the interviewer as it shows your level of interest in the job opening. Sometimes connecting with interviewers LinkedIn is a great icebreaker and conversation starter.
Also Read: How To Research A Company Before Your Job Interview
Watch your body language
Your reflexes, facial expression, sitting posture, and several other physical gestures create a big impact on your interview success. It is for this, that having a correct body language is so important.
Do practice your handshakes, smiles and eye-contact and back posture before you head for the interview.
Out of all the interview tips you've read so far, this is the one with maximum impact – Demonstrate confidence in your non-verbal communication.
At fresher interviews, your first impression is remembered consciously or sub-consciously by the interviewer so strive hard to make a good one.
It can be a great beginning or a quick ending of your career at the company.
For instance, you must talk politely, sit straight, watch your hand movements, and have a clear and pleasant voice to match that refreshing smile on your face.
Talk Sense
Script your answers before any job interview – You have heard this before, you will hear it again because it is one of the most important interview tips ever.
You must jot down answers for the most expected or obvious questions that the interviewer is likely to ask.
Practice your answer over and over again to master the gist before the real interview. You must also organize a mock interview with your trusted friends and family who can provide constructive feedback for the improvement of your overall performance.
If you like to keep your preparations private, then your best bet to prepare well for your job interview is Mock AI.
It is designed to assess your ability for 20 coveted jobs by evaluating your interview skills.
It uses the latest machine learning and Artificial Intelligence technology to evaluate your body posture, facial expressions and voice modulations that too in the comfortable environment of your homes.
Mock AI provides valuable feedback to improve your performance at the job interviews. This tool is especially useful for students that have fresher interviews lined up.
Apart from that, speak clearly and enthusiastically about your experiences and skills because a missed opportunity is a lost opportunity during job interviews. Be honest and truthful about the good, bad and ugly of your professional career because lies don't live for too long.
Remember no matter how qualified or smart you are, the only thing standing between you and your dream job is the interviewer only. Don't wait for too long.
Avail the special discounts on amcat premium package with includes Mock AI as one of the three offerings.