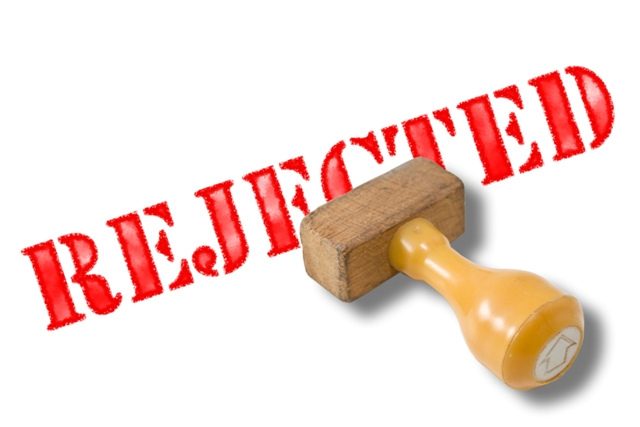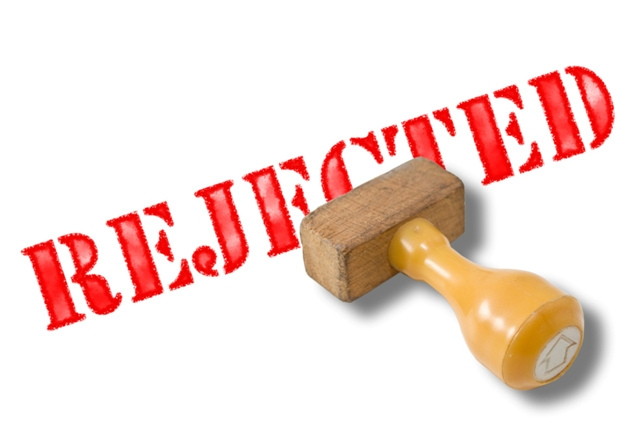 You might be totally qualified for the job yet might not hear back from the recruiters after the job interview. You might even know all the answers to the interview questions being asked and yet miss out on the all-important opportunity.
The reason why someone is selected or rejected for a job interview depends on a lot of factors. So, here our pick of the top ten reasons why you were not selected for the job interview.
You didn't know enough about the company or the profile
You might know a lot about your subject but if you don't know about the company or their job requirement, then they will most likely choose someone else over you.
Not reading up on the company shows a lack of enthusiasm and slack in preparation, both the qualities that won't really be appreciated. Similarly, not reading up the job requirement says you are not really interested in the job in general.
For an interviewer to show faith in you, they should view as a passionate, zealous individual who really wants the job.
Also Read: How To Research A Company Before Your Job Interview
Awful communication skills 
How you speak during the interview matters a lot. When answering the questions, if you delve into too many details, then that might go against you. So, keep your answers precise and engaging.
Also, an interview is about your professional persona and life; you should not drag your personal life into it. If you over-share things with the interviewer and bring your personal life into the scene, then it is highly likely that the interviewer will not appreciate it.
Yes, you can talk about your hobbies during the job interview but you don't have to overdo it. Basically, keep your personal and professional life separate.
Also, be confident in what you speak. Take a moment before answering a question, contemplate what has been asked and then answer. There shouldn't be any kind of uncertainty in your tone of voice while answering.
Poor body language 
Your body language is a part of your overall communication skills. If you have a scared or nervous body language, then you will fail to make a lasting impression on the interviewer. A confident body language is universally appreciated and encouraged.
If you fidget too much during talking or betray any nervous gesture, then that will go against you. Also, if you don't look the interviewer in the eye or can't seem to interact properly because you have such a stiff body language, then that might also be a reason for your dismissal.
So, practice a firm handshake and work on your walk. The recruiter notices everything about you, and while it is important that you know your subject, your non-verbal communication skills should also be at par.
Instead, try to open up a bit. To do so, you can always practice in front of the mirror or give mock interviews with Mock-AI.
Not dressing up for the job
How you do in a job interview has also got a lot to do with how you look. A smart, sharply dressed person will always get preference over a shabbily dressed individual.
So, before you sit for your next job interview, bring out a pair of neat formals. Don't wear really loud colors as that would draw attention from you.
Also, clean your shoes, get a good haircut and overall groom yourself well before going for the interview. Our first impression of anyone is generally very superficial and based on what we see, so make sure it is a good impression.
You were late to the interview
If you have got a job interview scheduled, then you should try to make it half an hour earlier. Tardiness is not a quality which ranks well for recruiters. However, of course, most recruiters are really understanding if the issue is genuine and could not be helped.
The best way to avoid the last minute rush would be to check the traffic conditions beforehand and see what transportation is required. If you need to take a cab then book one for the given day and time in advance.
Also, leave your house at such a time that you are there well before the interview starts. However, don't be too early or you will panic or be groggy by the time your turn comes.
Also Read: Preparing For An Interview When You Are Short On Time
Not asking questions in return
Most people assume that a job interview is all about the recruiter/s asking the questions and them giving the answers. Sadly, that is not the case. An interview is more of a conversation in which both parties need to participate equally.
If you let the interviewer do all the asking, then it is very likely they will go for someone who actually cared to be more interactive. So, prepare for some questions to ask the recruiter during interview well in advance.
Don't ask questions whose answer you can easily find on the internet. Instead, dig deep into the website, go through the 'about us' section and ask questions about things you couldn't understand. Or you can ask for more clarification on your job role or the team you will be working with.
Bad-mouthing other people
One reason why you might not have been selected for the job interview is that you bad-mouthed people. These can be your former employees, your friends, teachers, people you interned with or anyone else for that matter.
Bad-mouthing people might not harm their character but it surely raises a question about yours. So, try to be positive about other people. Even if you had issues with your teachers or didn't get along well with people in the last company you worked with, try not to talk about it.
Answering phones or texts during the interview
Answering calls or texts, however urgent, during a job interview is a strict no. If you did any such thing or were distracted by the phone during the job interview, then that might be one of the reasons for you not making it through the interview process. A phone ringing during the interview can break the whole flow of it.
In fact, it is advisable that you keep your phone on silent throughout the interview. That way, you won't be disturbed and distracted by it and nor will be the interviewer.
Excelling at a job interview requires you to not just be bookish smart but have a killer attitude and body language and the determination to go after what you want. Despite all your qualification, you can still be rejected after the job interview because you could not make a lasting impression.
So, make note of the reasons why you were probably not selected for the job interview and work to improve on those shortcomings.