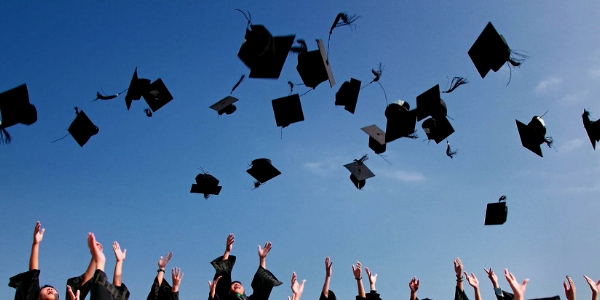 Campus placements are one of the most eagerly looked-forward-to college events.
Though scary, it is one of those brilliant opportunities when you get a chance to shine and bring all those years of struggling through exams and attending morning lectures to fructification.
However, the pedestal of successful Campus Placements cannot be climbed without preparing well for the placements interview.
Therefore, in this Campus Placement guide, we have brought you some exclusive tips that can help you prepare well for it.
Fortify your basics
If you haven't already done this then you should start working on your basics and strengthen it right away.
If you know your subject, then you will obviously be more confident and no matter what question the interviewer throws at you, you will be able to solve it effectively.
Also, knowing your basics helps guide you in the right direction, even if you are unable to arrive at the correct answer. If you have already given the AMCAT exam and scored well, then chances are that your basics would already be strong.
The AMCAT exam thrives on your ability to grasp the basic of concepts properly and solve questions on the basis of it.
Know the job description
An important point to note when preparing for campus placements is that you should know the job description thoroughly. If you know the job description then you can take cues from it and pitch your candidature accordingly.
You can pick important keywords for the interview and fashion your job resume according to it.
Also, try and read up on the company before you sit for the interview. This will help you understand their objectives and goals and you can orient your answer to match theirs.
Knowing the company and the job description well will give the interviewers an idea of how serious you are about the job and that you have done your homework well before coming.
Also Read: How To Research A Company Before Your Job Interview
Talk to seniors and teachers
Your seniors, teachers and campus placement officers have enough experience of interviews, have succeeded or have seen and guided other people through that phase. As such, they are the best people to go to for all campus placements related advice.
If any of your seniors are already working for the company you are going to interview for, then you can ask them for tips on how to succeed and what kind of questions to expect from the interview process.
If you know them well, then you can also ask them to refer you or throw in a good word about you.
Similarly, you can talk to your teachers about the common interview questions and their answers. You can further take some interview tips on how to keep calm during the interview process and answer well.
Know and prepare the common questions asked during campus placements
An important part of preparing for the campus placements interview is knowing the common interview questions well.
Most companies have a few common interview questions, especially for personal interviews. These questions can range from them asking about your hobbies to trying to know you better and see whether you have an understanding of yourself or not.
To get a better understanding of the kind of questions you can expect during campus placements, check out – 5 most common interview questions asked during campus placements
Though knowing the questions is the best way to go about the preparation process, you need to ensure that you are not mugging up the interview questions and their answers by heart.
Have a confident body language
Having a great body language is a definite plus during not just campus placements but off-campus placements or any sort of interview for that matter.
If you have a confident body language then you will obviously gain an edge over other candidates.
People are naturally drawn to individuals who can carry themselves confidently and are not scared to make eye contact and smile politely when needed.
To perfect the art of a better, more confident non-verbal skills, you can start by practicing for the job interview in front of a mirror.
Furthermore, you can ask your friends to conduct mock interviews or you take the help of your seniors and teachers. And, to strengthen your preparation you can opt for Mock-Ai.
With its simulated interview environment, Mock-Ai is the perfect platform to help you judge your performance and gain helpful insights on how to do better.
Mock-Ai rates you on the basis of your body language and how you answer the interview questions. At the end of the interview, you are provided with a detailed analysis of your performance, your strengths and weaknesses and a study guide to help you do better.
Campus placements are one of the most happening, exciting and if you prepare well, then most rewarding times of the college session. As such, it is important to keep these interview tips in mind and prepare accordingly to ace every placement interview.
For more interview tips and guide and to excel through the campus placements and off-campus placements process, you can check out the AMCAT blogs.