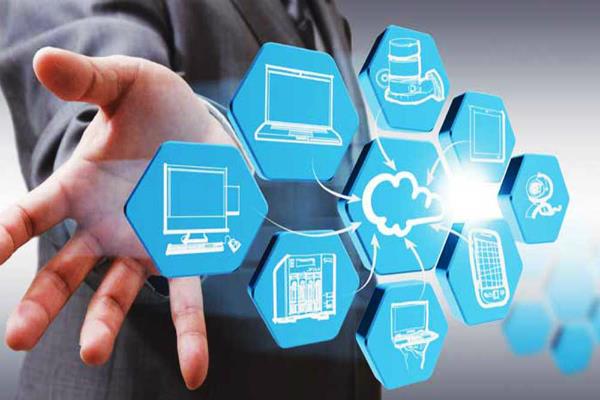 The much celebrated IT boom now is a thing of history. Till date we were told that the year 2017 is witnessing a decrement in IT Jobs. We also heard about so many IT professionals being laid off. The striking surprise was a fall in the IT hiring stats. The software industry is said to have been smacked with a 24% sinking hiring in April 2017 in comparison to April 2016. Now, Ravi Shankar Prasad, Minister of Information Technology claims quiet the contrary, expressing that the said doom is exaggerated.
What is the scenario?
The minister told Financial Express that the digital economy was expected to grow to $1 trillion in the next five years (2017-2022) from the current $355 billion. He stated that the growing digital ecosystem will actually generate more jobs. He categorically denied the massive job cuts in the IT industry. Claiming, in line with Nasscom that 2.5-3 million jobs would be by 2025, Prasad said that his ministry had roped in McKinsey and Co. to help it tap the full potential of the digital economy. "There is huge scope to increase the job potential in the sector. Once McKinsey submits its report a new foundation for the future would be laid, " he said. Prasad said that newer areas like Cyber Security, increased manufacturing of electronics in the country and the amplification of common service centers. He said BPO is semi-urban town which would further add to jobs in the sector.
"The talk of huge job cuts in the IT sector is completely wrong and both Nasscom and company heads are denying it. There are some adjustments which is a normal feature and re-skilling is required in the IT sector," Prasad said, stating that the fear of losing jobs is exaggerated!
Industry body Nasscom had updated last week that industry has been adding around 2 lakh jobs each year for the past three years. It added 170,000 jobs in Financial Year 17 and would add 150,000 this time. It also said that it would add around 2.5-3 million jobs by 2025, which means more than 357,142 every year. Nasscom said that the total employee base of the industry is of 3.9 million, which includes start-ups and E-commerce sector.
Despite of Nasscom's assurance, a few days prior to the statement its President R Chandrashekhar in an interview with CNBC TV18 had said, "While the first $100 billion required about 3 million people, the next $100 billion is going to require only 1.5 million people. It is not just the numbers, it is also the kind of skills that are needed".
On job lay offs in the IT sector, Kotak Equities Research in its recent report said that job losses  would be 56,000, which translates into 4.5% of its aggregate headcount. "In a now familiar pattern, Indian IT companies let go of 1-3% employees after annual performance measurement. This year, we could see a slightly higher proportion let go (say 2-4%), a difference of scale rather than kind. We believe that slower growth is making jobs more difficult to come by for those who find themselves out of jobs," the report reads.
Let us see what is the final fate of the infamous IT d(b)oom! Let us know your views in the comments. You might also like:
Fresher Jobs | When should you shift from your job?
IT Jobs in New Delhi: Engineer Machine Learning at Untrodden Labs
IT Jobs face a fall – 24 percent drop in Fresher Jobs
Focus on your communication skills, shares AMCAT achiever
Common FAQs: How can the AMCAT Test help with IT jobs?