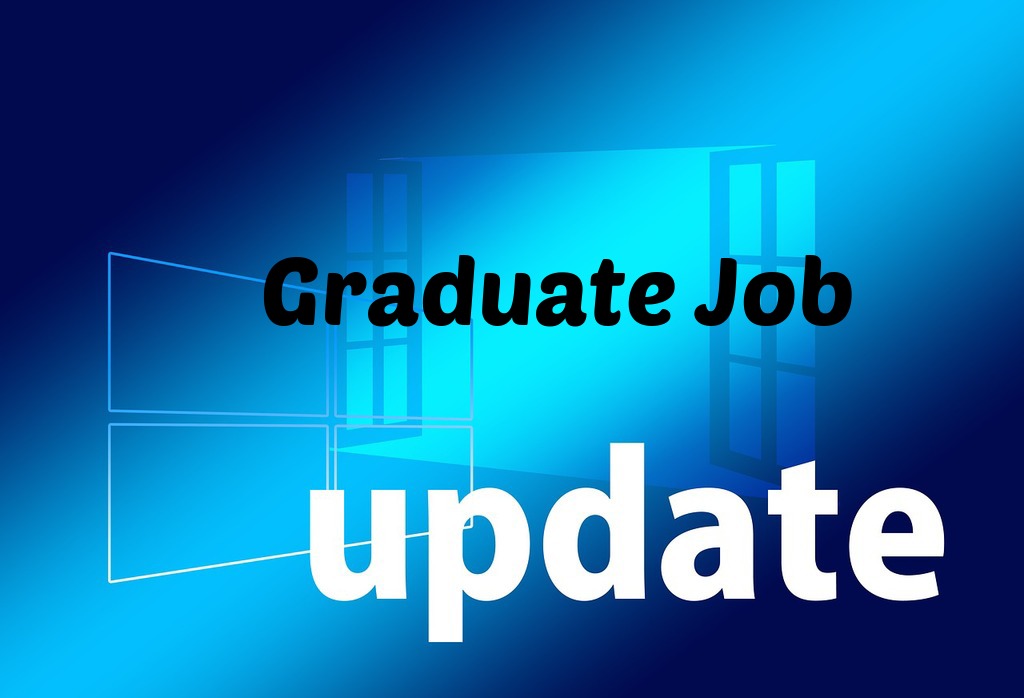 Have you graduated from college and now looking for a job? Grabbing a wonderful job with a great salary and company is a dream come true. And to help you out, AMCAT presents you graduate job updates for different profiles.
AMCAT jobs are hand-selected jobs with top companies around India offering great salary, experience, and exposure. Taking the AMCAT exam gives you an edge over other candidates.
The 2019 jobs for freshers are a great way of starting career with reputable companies. Some of the top companies in India are offering jobs for freshers as well as experienced candidates.
Here is a mini list of top companies that are hiring right now:
Mahindra & Mahindra 
One of the top car manufacturing companies in India, Mahindra & Mahindra, is on a hiring spree. Established in 1945, it has emerged as the largest vehicle manufacturer (by production) in India and one of the biggest manufacturer of tractors in the world!
The company has expanded itself and now operates in dozens of segments including but not limited to:
– Automotive segment comprises of sales of automobiles
– Spare parts and related services
– Farm equipment segment comprises of sales of tractors, spare parts and related services
– Information technology (IT) services comprises of services rendered for IT and telecom
– Hospitality segment comprises of sale of timeshare
– Systech segment comprises of automotive components and other related products and services
and its others segment comprise of logistics, after-market, two wheelers, and investment.
Job Position: Quality Supervisor
Mahindra & Mahindra is looking for a Quality Supervisor to execute, analyze, and supervise various aspects of supply. The candidate should have a degree in BE/B.Tech with specialization in Mechanical, Electrical, Industrial, and Instrumental, Production streams, and more than 45% marks in graduation.
Key Responsibilities/Working Areas:
– Data Management and entry in SAP.
– Metallurgy checking / CMM in Metallurgy/ Metrology lab.
– Prepare Incoming Part Quality Audit Plan for Major/Critical concerns related to Supplier parts.
– Execute and carry out the incoming Audit as per Plan.
– Analysis of the Audit and Corrective Actions for further improvements.
– Supervising the segregation/rework done by supplier and re-inspection after rework.
– Participate in technical trials; verify results of trials under guidance.
– Review with Product Quality Heads for Audit outcomes.
Salary: 25k per month or 0 – 3 LPA.
Apply for this job here.
Uber
Next in our list of graduate job updates is Uber; an American company working in car rental business. It aims to solve the transportation woes of the common people. They are now part and have expanded in more than 600 cities in the world. It also provides a great way of earning.
Job Position: Business Analyst
Uber is hiring Business Analyst in Hyderabad, India. The candidate should have a degree in B.Tech/B.E., BCA, M.Sc., M.Sc. (Tech.), MCA. A written test, followed with Technical round and manager round will be the basis of selection.
Job Description and Skills Required:
– Good communication skills – written & verbal
– Understand and fine tune the flow diagrams
– Writing back-end JavaScript codes and testing
– Good Python skills are required
– Basic to Intermediate SQL skills required for pulling the data for testing
– JSON
– Hands-on experience using Java Script
– Basic to Intermediate Excel Skills
 Salary: INR 3 LPA to INR 4.2 LPA
Apply for this job in Uber
Unacademy
Third on our graduate job updates list is Unacademy; India's largest online learning platform. It allows educators to create courses on different subjects. With over 2 million views every month, Unacademy has helped 30k+ students to help crack various competitive exams.
Job Position: Inside Sales Executive
Unacademy is hiring a Inside Sales Executive with 1-3 years of experience. The candidate has to be a B.Com., B.Com.(Hons.), B.Tech/B.E., BBA, MBA graduate. The candidate should have excellent communication and presentation skills and should be proficient in both English and Hindi. The person should have experience of negotiating and dealing with complaints.
Job Description:
Cold call potential learners and acquire them to be active on our platform.
Go the – extra mile- to meet sales quota and facilitate future sales.
Salary: INR 3.5-5.5 LPA
Apply for this job in Unacademy
Toppr
Next addition to our list of graduate job updates is one of the leading Ed-tech platform of India; Toppr. They personalize education-using technology and enable students to prepare for board exams, scholarship test, Olympiads, engineering and medical entrance test. It is present in over 30 cities and has won various awards.
Job Position: Academic Consultant
Toppr is hiring Academic Consultant in Mumbai, India. The person should be a B.Tech/MBA/B.Com graduate. The person should have excellent communication skills, relentlessly achieve business targets, and remain empathic and responsible. The person should be aware about subjects being taught in class 5-12 across varied boards. There will be multiple rounds of face-to-face interview. The candidate should have 0-2 years of experience.
Job Description:
– Schedule counselling sessions with students

– Analyze a student's need for Toppr

– Help the student buy a Toppr subscription
Salary: INR 3-4.5 LPA
Apply for this job in Toppr
Robert Bosch
Robert Bosch is one of the world's leading supplier of technology and services, offering end-to-end business, IT, and Engineering solutions. It is one of the essential parts of this list for graduate job updates.
Outside Germany, from where it originated, Robert Bosch Engineering and Business solutions Pvt Ltd, India has over strong force of 19,000 associates and is one of the largest development center of Bosch.
Job Position: Process Associate
Robert Bosch is hiring a Process Associate in Bangalore, India. Ll graduates of 2019 Batch are eligible to apply. The candidate need to have Minimum 60% in 10th, 12th and UG on Academics, and good knowledge of basics of Computer Skills. The candidate should have excellent communication skills and be willing to work in both voice and non-voice process. The candidate should be a B. Pharm, B.A., B.A.(Hons.), B.Com., B.Com.(Hons.), B.Des, B.E-Com., B.F.Tech, B.Sc., B.Sc.(Hons.), B.Sc.(Hotel Management), B.Tech/B.E., BAF, BBA, BBI, BBM, BBS, BCA, BCM, BDS, BFIA, BFM, BHM 3 Yr., BHM 4 Yr., BIM, BIT, BJMC, BMM, BMS graduate.
Job Description:
Candidates will primarily support the e-Call contact center.
• Bachelor's degree in any field, preferably science.
• Basic typing skills.
• Knowledge of MS Office.
• Willing to work rotational shifts, including weekends.
• Excellent communication skills.
1. English – must have.
2. Hindi – must have.
3. Regional language (Kannada,Tamil) – At least one.
Salary: INR 2.5-3 LPA
Apply for this job in Robert Bosch
Remain confident and apply. Make sure you proofread your application twice before hitting the send button. For further graduate job updates, stay subscribed to AMCAT blog.