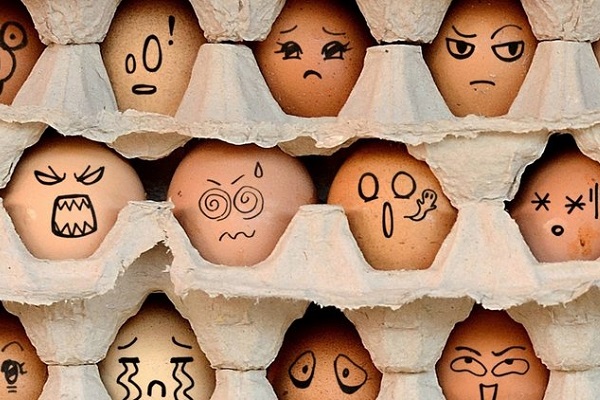 Bosses- whether they be the embodiment of Satan or walk with the good heart that will give the Holy Spirit a run for it's money, you cannot ignore them. From your first job to every new job that you might take up, you will meet all sorts of bosses. Here our top five picks of the types of bosses you will most likely meet at your first job or any other job that follows.
Jagran errr philic
They throw in jagran here and there and leave you more confused than ever. From asking you to mind the SEO to throwing in something like B2B Communication, they ensure that you get thoroughly confused as you wander about your first job.
The risk of asking them the meaning of those high-prolific words seems like too much of a task and you would rather google the term than have them bury you under more confusing jagrans.
The work and work and work guy
They have their eye on one thing and only one thing, and that is their work. Disturb them and you land the risk of waking up a dragon. Terms like "party", "relax", "chill" don't exist in their dictionary. The office is their "mandir" and the work "pooja".
They are usually stern on the employees and can teach you the meaning of hard work and no work-life-balance during the first week of your first job.
And the super cool ones
They are just the opposite of the workaholic boss who might ring you up at the dead of the night to ask explanation for some unfinished work. The super-cool bosses will greet you every morning with enthusiasm, participate in your juvenile banter, comment on your Facebook status and be a buddy wearing the badge of the boss.
They will let make you fall in love with your first job and help you waive off all the horror stories you might have heard about bosses.
Scream Queens/Kings
They find their real calling in shouting at people. The more they shout, the better they feel about themselves and their work. They might not look so much into their own work, but will be always on hand to give a throatful to any who falls short. Their temper is more sensitive than a touch-me-not and you have to walk on a minefield to get through with them.
They will make you happy for those cuddly earphones you bought right before you joined your first job.
The Escapist
They are always busy…doing nothing. They have a meeting to attend to or something or the other to look into all the time. The escapists bosses are the ones who cannot keep themselves fixed in the office for more than an hour or two in a stretch. You need to be on your toes to catch them and ask them to guide you as to prepare to settle down in your first job.
Here are the five kinds of bosses we could think of, can you add more to the list? Drop your thoughts in the comments section below.
Articles that you may enjoy
Here Is What You Should Keep In Mind While Drawing Your First Salary
Things That Make People Say "I Quit": First Job Issues
5 Tips To Beat The Monday Blues: First Job Tips