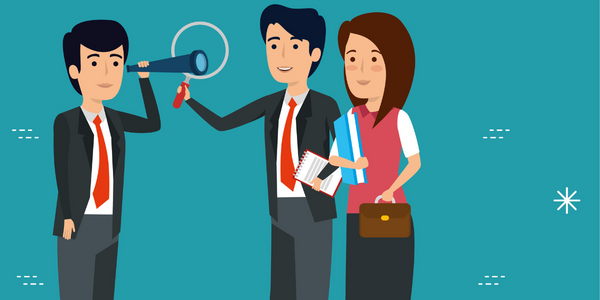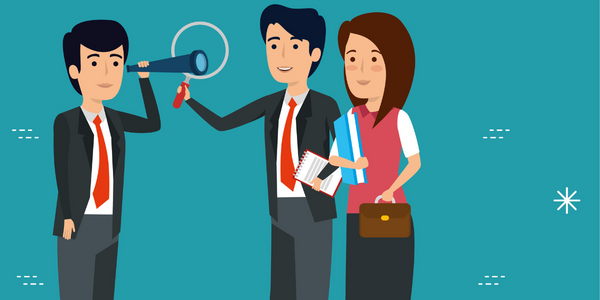 The importance of dressing professionally in a job interview cannot be undermined. During the hiring process, job seekers always focus more on interview questions and resume. But your attire is equally important just as any other aspect of the hiring process. After all, it is all about creating a good first impression. so, let us help you with 10 tips on what not to wear in a job interview.
Why is it important to know what not to wear to an interview?
The first thing that a hiring manager notices about candidates when they appear for the interview is their overall look. And a positive impression at the start can significantly increase a candidate's chance of getting selected in the interview. You do not have to buy expensive clothes and shoes to succeed in an interview. The key is to wear something subtle in which you look clean and professional.
So, when you get an interview call next time, ask yourself what you are going to wear for the interview.
Tips on What to Avoid Wearing to a Job Interview
We have prepared a list for you of what not to wear to an interview:
1. Loose or Tight-Fitted Clothes
Always wear clothes that fits you appropriately. Do not wear anything too tight or anything too loose. Wearing loose clothes looks dull to the interviewer and wearing tight clothes gives the impression that the candidate is not serious about the job. To avoid such errors, try the clothes before wearing them on the interview day. And even candidates feel confident when they wear clothes that perfectly fit them. Along with fit, interviewees should also remember to have all the clothing items ironed and none of the items should have wrinkles or stains.
2. Casual Clothes
Dress like a professional! The hiring company may have a culture of wearing casual clothes to the office but that does not mean a candidate before even getting selected will wear casual clothes for the interview. Men should try to avoid wearing shorts, jeans, or t-shirts for an interview as it appears casual. Women should avoid wearing mini-skirts or short dresses above knee length. To look professional, Women can wear dress pants with a shirt or blouse or a knee-length dress. Men can wear shirt and trousers with or without a formal blazer and tie.
3. Too Bright Colors
Avoid wearing flashy colors for an interview. Extra bright clothing will just serve to detract from the actual content of your interview answers. Make sure your outfit's overall composition provides a counterpoint if you intend to wear a flashy color garment. It is advisable to wear solid colors that look more professional.
4. Sneakers or Flip Flops
Never wear sneakers or flip flops for an interview as they are too casual for any kind of interview. Men can wear oxford shoes, derby shoes, blucher shoes, or formal loafers. Women can wear mules, ballet flats, formal loafers, slingbacks, or formal heels which are not very high. Do ensure you polish your shoes before the interview. Also, avoid wearing anything new in which you might not be comfortable walking as that can easily get noticed. Wear shoes in which you are most comfortable when walking and sitting.
5. Excessive Perfume or Cologne
Along with clothes, also give consideration to what scents you wear for the meeting. In terms of initial impressions, body odor plays a key consideration. The important thing here is that you should not overdo perfume or cologne. A couple of sprays should be fine. The interviewer may be allergic to strong smells and that can go as a negative point against you.
6. Heavy Makeup
Looking good for the interview is important but applying heavy makeup is not the right approach to go about it. Be conservative in your approach and use natural-looking makeup. Women should avoid doing shiny eyeshadows, heavy foundation, or using bright glossy lipstick. Your extra efforts in looking good will only make you look unreliable. Your heavy makeup can become a bottleneck in clearing the interview round if your role includes working with executives or the board.
7. Excessive Jewelry
Among other items listed above for what not to wear to an interview, jewelry also draws attention away from the candidates. Do not let your appearance detract the interviewer from the interview and avoid wearing excess jewelry. Keep your choice of jewelry simple which will complement the outfit and will not come out loud.
8. Headphones
Put your headphones in your bag or packet before the start of the interview. We usually listen to songs to ease down the pressure before the interview but taking earphones inside the interview room appears very unprofessional. The hiring manager will predict that the candidate is not serious about the interview. Also, remember to turn the music off and put your phone on silent mode or rather switch it off during the interview time.
9. Untidy hair
Both Men and Women should comb their hair properly and maintain a neat and short haircut. If you are keeping a beard, you should keep it light for the interview.
10. Unprofessional Accessories
Accessory is a key part of overall attire but wearing way too much of accessories during an interview can distract the interviewer from listening to your responses. If you are wearing a shirt with a blazer, then do not wear flashy or funky cufflinks or brooch. Both Men and Women should also not wear more than one to two rings per hand.
Register for AMCAT | India's Leading Fresher's Assessment And Job Site (myamcat.com)
Additional tips for preparing yourself for an interview
Always remember the above 10 points to make a decision on what to wear for a job interview. Most of the tips mentioned above are applicable even if you are giving a virtual interview over a video call. The tips are also applicable for both regular full-time jobs and internships. To ace, the interview, take out time a few days before the interview to pre-plan what you will wear and do not limit it just to clothes but also decide on what jewelry, shoes, and accessory you should wear. Keep all your clothing items ironed before the interview day and check in advance that the clothes do not have any stains.