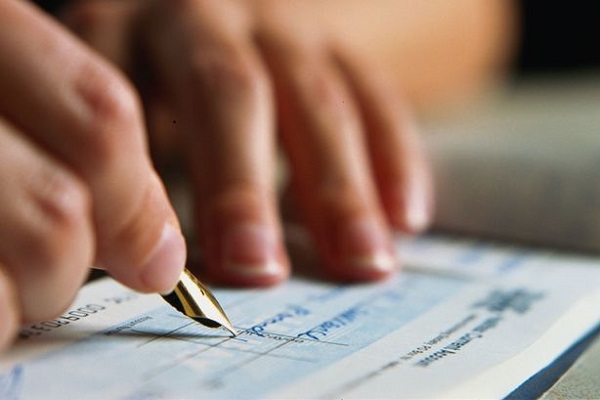 How much does the size of your first pay-cheque matters? Or does it matter at all? While the opinion on that differs from one person to another, and while your first pay-cheque is important, it is not as important as all that. So, here is our take on what you should keep in mind when you get ready to draw in your first salary.
Weigh your options
Your first salary, your first job, your first pay-cheque is not your last one. As a fresher, you do have the power to negotiate, but don't forget that there is only a certain limit to which the company would want to bend to your demands.
If you think about things, there is no dearth of young talent in the job market and if you get too stubborn with your demands, you might actually miss out on a good opportunity. So, weigh your options well before you take or refuse a job or before you quote a certain package.
Look at the perks
Your first job cannot be all about the first pay-cheque. Yes, it is a surreal feeling when your salary account shows a considerable balance. However, that should not mean you should focus on salary alone. Look at the other perks the job might have to offer.
Will you have the opportunity to learn something new? Or will get the opportunity to hone your skills and work on challenging projects?
Your first job and what you learn and do in your first job sets the tone for how you will proceed in your career. Make an informed choice that looks at perks beyond the job package.
Know what you deserve
While it is true that there are a lot of fishes in the water ready to grab the job opportunity you might be eyeing, but that does not mean you should accept whatever the company quotes. Instead, do your own research, fix your own value and negotiate accordingly.
Search on the internet about the average salary in your field for freshers. Don't settle for something that you feel is quite low and if you know you can do better than it. If the salary package offered is much lower than that of the industry standards and does not appreciate your talent, then let the recruiter know that you cannot settle for something so low. Put your point across firmly.
Make the effort
If you think you have settled for something lesser than what you deserve, then don't worry. In the corporate world, you will get plenty of chances to prove yourself. The only catch is that you have to be better than the rest or bring something unique to the table and then you can have things your way.
Become invaluable to your company, prove your mettle, and they will be ready to invest more in you. With the right experiences under your belt, you can even change jobs and have the upper hand to negotiate with proofs of your talent backing you up.
While your first salary must be very important to you, there are a few things which you need to keep in mind when you go for it. And if you have not found the right job that appreciates your talents and pays you what you think you deserve, then you can check out the various job portals and find fresher jobs or IT jobs or any other job of your choice and fancy.