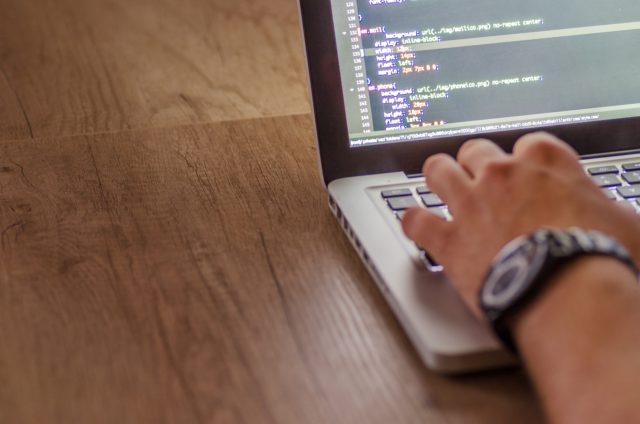 Careers graphs for the millennial are no longer straight lines but rather squiggles that converge and diverge at various points! Fresher engineer jobs set the foundation on which they can build a career as they want.
As a fresher, you can learn skills, accomplish achievements, and earn awards to build and change careers as you wish.
But certain jobs have always held more promise than others and we decided to list jobs for fresher engineers which offer a great career graph.
IT and CSE Fresher Engineer Jobs
IT and Computer Science Engineering has been the most popular engineering specialization in recent time. In fact, most engineering fresher jobs in India are offered in IT field.
An IT or computer science degree can make you eligible for many engineering jobs in India including software development engineer, android software developer, cyber security engineer, information security engineer, network manager and more.
One of the best jobs for a great career graph amongst these engineering jobs is that of a Software Developer.
Why is Software Development a great job?
A software developer job is one of the most coveted jobs for freshers.
The job involves the entire software development cycle including research, design, programming and testing of computer software.
The career graph of software developers can be easily charted as it begins as a junior developer and with the addition of skills can go up to project manager and even CTO!
However, the task is to always stay updated with the latest technology.
Best companies to work for – Amazon, Google, Microsoft, Accenture, Directi, FreshDesk, Zoho, TCS, Infosys, Cognizant, Adobe, Cisco, Intel
For Mechanical Engineering Freshers
Mechanical Engineering is one of the oldest engineering specialization and preferred by those who love working in manufacturing and industry.
Mechanical engineers have a variety of skills that can be exhibited across various industries like air conditioning and refrigeration industry, turbine manufacturing, oil and gas exploration and almost any manufacturing plant!
Amongst all the fresher engineer jobs in India, the R&D Engineer is what mechanical engineers should aim for.
Why an R&D Engineer is a great job?
A Research & Development Engineer works on researching and planning for new machines and tweaking existing machinery and their parts.
In a world where AI is dominating and future technologies will likely make human interaction negligible in manufacturing, it is best to be on the design and innovation aspect of manufacturing.
It is also advisable to learn new technologies and augment your skills to be in the market for the long term.
Best companies to work for – General Electric, Eaton, Shell, Honda R&D, Tata Steel, Tata Motors, Mahindra Research Valley, Honeywell, Unilever
Civil Engineering Freshers Jobs
Civil Engineering is an evergreen engineering specialization and has scope across various functions like that of structural engineering, hydraulics and water resource engineering, environmental engineering, construction management, geotechnical engineering and more.
Among the most promising engineer jobs in India for civil engineers is that of Structural Engineer.
Why structural engineer is a great job?
A structural engineer works as a designer on building structures. It is a very important role and the engineer has to create a safe and stable structure and sign off on the design.
They get to work on apartment building, commercial buildings, bridges, dams, tunnels, anything and everything that builds on a concrete structure.
India is likely to need $4.5 trillion worth of infrastructure by 2040, which will be built by both private players and government. There will be a consistent and stable need for structural engineers to build structures in the future.
Best Companies to work for – L&T, Mecon, Atkins, Capstone, DLF, IRCON, Tata Projects, Engineers India
These are just some of the best fresher engineer jobs that offer a great career graph after graduation.
It is up to you to grab the best opportunity and make the most of it.
Another effective way to find out which profile would fit you the best and would give your career a quick start is by taking the AMCAT exam.