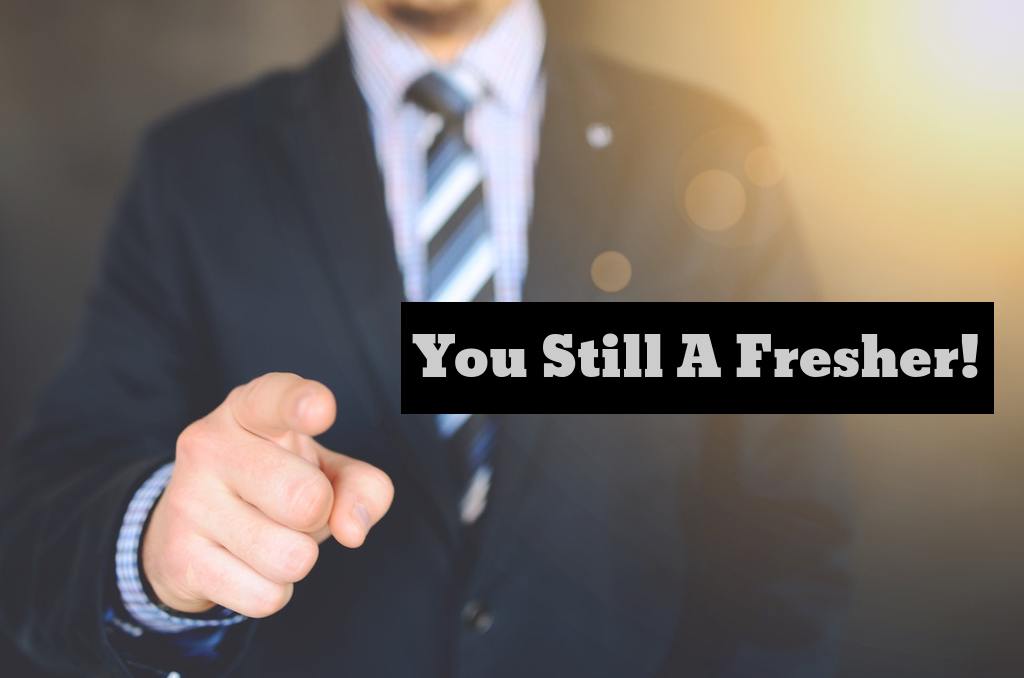 You are just fresh out of college and brimming with excitement and nervousness in equal measures, thinking about what the future holds.
After you graduate and begin your fresher life, the prospects about your career and future finally begin to take shape. You embark on a new journey to explore your passions and begin looking for jobs.
This point in your life is very crucial, as the decision you take now will mold the outcome of your career.
Here is a fresher guide that will help you understand the situation better, chart a better plan for your prospects and know about the available avenues.
Who is a fresher?
As a job hunter, you must have wondered why are you termed as a fresher or what can you do to get rid of the fresher life?
Or you may have questioned whether professionals with experience in a certain industry who move out and work in other industry are called freshers as well?
Well, firstly, freshers are people who have no or very limited corporate experience or experience of working in a particular field.
The people who switch from one industry to another would not be considered a fresher as they still have corporate experience which conditions them with work knowledge.
Living a fresher life is a tricky situation as with little or no job experience to list on a fresher resume, it is quite difficult for you to test the waters in the job market.
You may wonder how to get a job when companies are looking for experience but how to gain experience when no one gives you a job. But this Catch 22 situation isn't as bad as it looks.
Why being a fresher is okay!
Being a fresher gives you the opportunity to begin your career with a clean slate and learn things with a flexible mind. This is the reason why top companies usually favor freshers and pick them for their best roles.
Besides, being a fresher allows you to start from ground zero in an area of your choice and build your career forward.
Gone are the days when freshers had limited career options and had to be content with what is available. With new and upcoming fields and multiple career lines to choose from, living a fresher life gives you the option of determining which fields interest him most and then pursue job prospects in that area.
This helps to delineate their whole career trajectory and keep things in perspective with regards to their career choice. So, instead of feeling sorry for having no job experience, you should cherish being an amateur and relish the whole process of learning and be growing.
How can internships help?
If you still have aspersions about being a fresher early in your career then you can always opt for internships in your desired field. There is no better way to gauge your career choice than to "live" it.
Besides, if you wish to not let the experience section in your fresher resume blank, then internships are all that you need.
Not only do they give you an in-depth insight into the nuances of the job, but also help you to develop professionally and gain relevant skills for the future.
An internship will also help you gain a competitive edge among your peers and learn ideas that you wouldn't have in the classroom.
So, use these fresher tips and have a great career ahead!