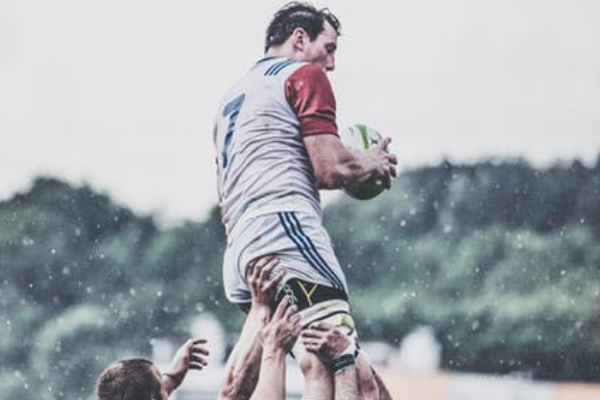 Being a team player is one of the wildly cherished soft skills that recruiters tend to mostly focus on. While a team player can benefit the company in numerous ways, it can also be important for your career goals to prepare you to excel new heights.
Companies see team players as a more valuable asset than someone who does the work properly but cannot gel well in a team. Being a team player includes knowing when to compromise and when to step up to take command of a situation. It also includes knowing when to defer to someone else who might have a better understanding of the situation and can come up with a better solution.
However, while being a team player can help a company expand and do well, how is it important for your career goals? Let's find out –
Makings of a leader
As mentioned, being a good team player means knowing when to take charge and when to step down – a quality that is highly valued in a leader. A leader should know when to lead from the front and when to drive his team ahead without stealing the limelight.
Being a team player is important for your career goals as it can set you up for bigger things and help you channel your inner leader. While you may not realise the importance of it in your first job, you will notice the aid it provides in your career growth as you move up the ladder.
Also, take note of how you can show leadership qualities in your very first job so that you can fast-track your career growth.
Special Offer: Get AMCAT at just Rs.949/-. Use Code BLOG2019 at payment page. Hurry! code valid till 31st March 2019 only. Register Now.
A great learning curve
As an individual, your goal should be to keep learning and growing and pushing yourself to be better than you were yesterday. An ever-learning and growing attitude will help you meet your career objective faster and can be really important for your career goals.
As a team player, you can learn from the experts in your field, learn from others mistakes and wins and see how you can employ the lessons learnt to polish your career. Especially as a fresher, you would get a lot of opportunities to learn from the team and keep moving ahead on your career path.
Self-reliance
Another one of the important skills that you need to successfully meet your career goals is to be self-reliant. You need to take responsibility for your work and focus on increasing your productivity so that you don't hold the team back.
In a team, everyone needs to know their strengths and do their part to the best of their capabilities so that the end result is fantabulous. As such, a lot is riding on the shoulders of each individual and each member carries the trust of the other team players. Such a collective effort, while yielding great results can also make you self-reliant and more confident of yourself.
Flexibility
An important thing to remember for a successful career is to keep being flexible and accepting of new ideas and changes. Every person you meet in a team would be there because they have something to recommend them and you can learn from them without being stoic on your ideas.
Similarly, sometimes the best plan to succeed is not to stick to one plan over and over again whether it works or not but change according to the time and situation. Such flexibility can really help you succeed in the long run and is necessary to make you a good team player.
A strong network
When you are a good team player, it is obvious that you will make some lasting bonds wherever you go. That means a strong network that you can rely on to meet your career goals. Networking is really important for a successful job search and will continue to serve you for a long long time.
When you work together to accomplish goals and objectives, you would be able to develop a healthy working relationship where the other person in the team know about your strengths and can recommend you on the basis of it when the time arises.
Also, recommendation by ex-colleagues says a lot about you to future employees and can really strengthen your candidature and help you get the job you want.
As a team, you can achieve more than you can possibly achieve individually and also have healthy work relationships. Such workplace harmony can not only help you achieve more but also recommend you to better jobs in the long-run. It can also help you work on your interpersonal skills, be a good communicator and achieve more on each turn. Also read: 20 best career advice to put you on the path to success. 
Special Offer: Get AMCAT at just Rs.949/-. Use Code BLOG2019 at payment page. Hurry! code valid till 31st March 2019 only. Register Now.