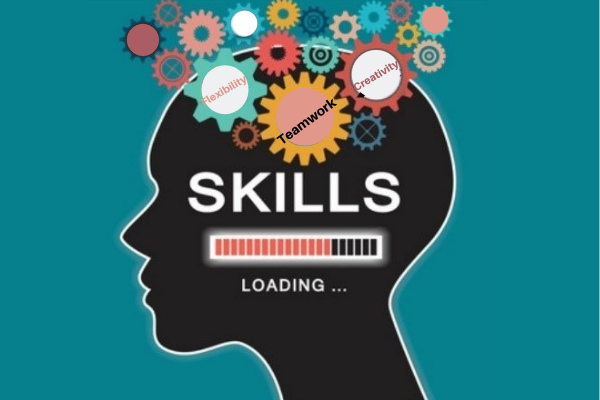 It doesn't matter how specific your job is or how clear your area of expertise, non-technical skills are still required to lay the foundation of a successful career. Non-technical skills or soft skills are important because they make you more efficient and can aide in quick promotions.
However, non-technical skills are yet to gain the attention they deserve on job resumes and many people are painfully unaware of what it partakes. That is why today we are going to delve on what consists of non-technical skills, why are they important and all that you should know about them.
Are non-technical skills even a thing
Of course, they are!
Non-technical skills are really important to keep you on the path to success. While your technical skills can get you the job interview, how you perform in it and how you move ahead in your career depends on your non-technical skills.
Non-technical skills or soft skills enhance the way you make use of your technical skills and knowledge and improve your overall productivity. Social, personal and cognitive skills consist of soft skills that are required for you to court success.
Special Offer: Get AMCAT at just Rs.949/-. Use Code BLOG2019 at payment page. Hurry! code valid till 31st March 2019 only. Register Now.
Key non-technical skills
Communication skills
Communication skills are undoubtedly the most important of all non-technical skills. It doesn't matter which field you are and whether you need to spend all your time typing on a keyboard or not; your communication skills still matter a lot in the workplace.
Good communication skills can mean easy success in job interviews too as you would be able to communicate your ideas and thoughts better. Being able to express yourself and make clear the meaning of whatever you want to say is also essential to succeed in an office environment.
Whether it be sending out an email, expressing ideas during meetings or making presentations; communication skills are important. And, while having a good grip on this skill will make you a success, being a poor communicator might hold you back.
Read: 5 ways in which you can drastically improve your communication skills
Teamwork
Teamwork is another of the non-technical skills that really matter a lot. Though companies don't necessarily mention teamwork as a pre-requirement in their job description, it is one of the most sought after skills.
Teamwork doesn't include just working in a team and being able to follow orders, it means whether you are able to relate and gel well with other people or not. It includes being a follower and a leader, as and when the job demands it.
So, ensure that your job resume spells that you are a team player and has examples to show for it.
Creativity
A common misconception that people have is that unless and until it is an all-out creative job, it doesn't require creativity. However, being creative in the workplace means thinking out of the box to come up with new ideas and finding unique solutions to problems.
Creativity encourages new ideas at the workplace and gives way to positive changes. It often leads to innovation and advancement and is one of the highly valued soft skills.
Time Management
Of course, if you are on a job search and seeking the best fresher jobs, then you need to ensure that you have got all prime skills to speak for you. This includes having the skills to manage time effectively and smartly.
Putting long hours at work or college is not the solution; being smart and knowing which task to prioritise is. One of the common issues that managers face at their workplace is employees lagging behind because they could not prioritise their tasks effectively or procrastinated and left work for the last minute.
Emotional Intelligence
Emotional intelligence is another one of the important non-technical skills that you must be aware of. It can help you build a strong working relationship and ease away the stress of office life. It can also help you succeed in tasks and overall, be a better employee.
Being emotionally intelligent can help you be socially savvy and understand how you can connect better with others, thus developing key leadership qualities.
Flexibility
Another of the important soft skills is 'flexibility'. Being flexible gives you the option to learn and grow at each turn. Every job requires candidates who can accept new ideas and keep up with new changes.
Being flexible also means being more accepting of what other people have to say and be ready to comply with their ideas when the need arises.
Non-technical skills can make you more efficient at your work and help you succeed at all fronts of your career. And, whether it be non-tech jobs like Business Development jobs or technical jobs, these soft skills will continue to assist you in every way.
Psstt! To apply for jobs that will reward both your non-technical skills and technical skills, check out the AMCAT jobs portal.
Special Offer: Get AMCAT at just Rs.949/-. Use Code BLOG2019 at payment page. Hurry! code valid till 31st March 2019 only. Register Now.