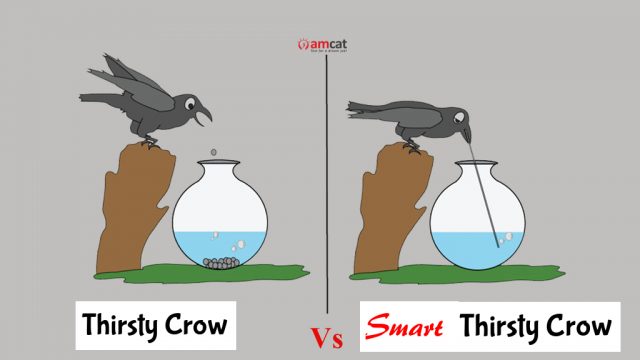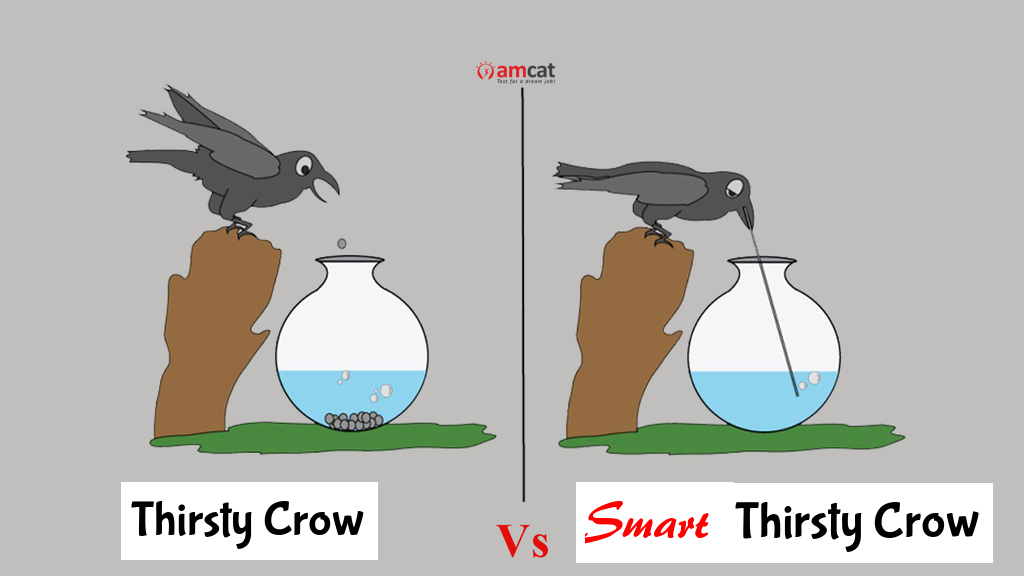 The debate on smart work vs hard work in finding a job seems to have intensified over the past few years. While growing up, your parents would have asked you to work hard, score high marks, go to the best college and, find stable jobs. However, in 2019 the reality is very different!
You see college toppers getting regular jobs and people with not so great marks getting high paying jobs.
The difference between smart work vs hard work has never been more apparent than now, and it is because the world has changed.
Recruiters don't just shortlist candidates based on their academic performance. They look at several things, and smart work is valued more. It is, therefore, no surprise that you too need to be smart in your approach to land a job. And we believe that AMCAT is a major help in this, here is how –
Special Offer: Get AMCAT at just Rs.949/-. Use Code BLOG2019 at payment page. Hurry! code valid till 31st March 2019 only. Register Now.
Showcase your skills – Skills is the primary differentiator between smart work vs hard work. Companies prefer candidates with skills even if they do not have top marks. Ginny Rometty, Chief of IBM, recently mentioned in a conference that 'One is to believe that skills are perhaps more important than a degree'.
Smart work is distinguishing yourself by showing your skills than just your top marks; the AMCAT Exam is the best way to do so.
You can assess your employability skills and use the AMCAT score to showcase them to your employer. The recruiter will be impressed by your higher percentile in communication skills than in your marks in English subject!
Don't blindly send out a resume – Many job candidates keep sending out the same resume, which looks like everyone else's resume, to hundreds of employers hoping to get shortlisted for the interview. On the contrary, this only leads their resume to add to the pile already sidelined. Eventually, they miss out on catching the attention of their dream companies, which is the difference between smart work vs hard work.
When your approach is hard work, you will just send resumes and hope it works. But, with smart work, you will work on making an impressive resume to grab recruiters attention and get that much needed interview call.
You should use the Resume Buddy tool offered by AMCAT that has many resume templates that will attract the recruiter and help shortlist your resume.
Focus on interview skills – Another segment where you can improve, with smart work vs hard work, is the interview preparation. While going with the hard work strategy, all you will do is read the commonly asked questions, mug them up and, hope that you will be able to tell all the answers in the interview! But this where you can go wrong. You may not experience the same confidence while sitting in the interview.
You can improve on this by taking the smart way and prepare with a mock interview before your actual interview. You can use Mock AI to do the mock interview, and it will give you feedback on communication, and body language will be of immense help in the final interview.
Find great jobs instead of mediocre ones – The mantra for finding a job is that if you submit your application to a hundred jobs, then you may land on one! But that's the old hard working way of doing it, and this is where smart work vs hard work will help you. When you sign up with the AMCAT exam, you also get access to the AMCAT jobs portal where you can find jobs that will suit your profile. You can apply to them with the AMCAT score that will give you an edge and help you get the job without struggling too much.
Get certified, stop depending on marks – Yes, if you get 95% in your final year then that's fantastic news, but if you get 75% then you are just amongst the many others! It will be challenging for you to depend on only your marks to get noticed by the recruiters. Instead, go for smart work vs hard work, choose to do certifications in the field you want to get a job and watch yourself becoming more attractive to employers. AMCAT certifications are industry recognized and will provide you with a certificate that will take you places!
Do you now agree that smart work vs hard work is the way to find jobs in 2019? And that AMCAT is your buddy on this journey? Let us know if you need clarification on any of these points, we will help you out!
Special Offer: Get AMCAT at just Rs.949/-. Use Code BLOG2019 at payment page. Hurry! code valid till 31st March 2019 only. Register Now.