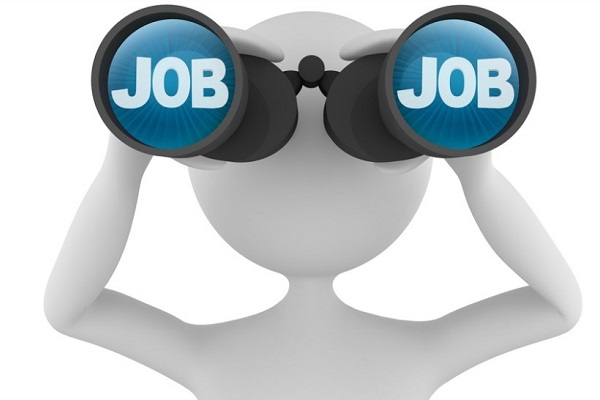 A job search is a time-consuming and mind-consuming activity. You are going to need all your resources to come together to ensure you achieve the career goal of securing a job.
Now, it doesn't have to be difficult, if you take the right steps you can be successful at your job search within no time. The AMCAT exam is an excellent tool in your box that you can utilize in your job search.
If you came here looking for one word for what an AMCAT Score can do to your job search, we can assure you that of all, one thing it surely does is making it 'EASY'!
You can read for a longer explanation of how it does this –
Taking the AMCAT shows initiative 
Recruiters are looking for candidates who are eager, enthusiastic and showcase initiative. They don't ideally like students who simply sit for campus placements because the placements are happening or because it's easy.
Many companies conduct off-campus placements for the same reason.
By taking the AMCAT exam and getting an AMCAT score on your resume you highlight your desire to get a job. You showcase that you are well-read and ready to prove yourself against other job candidates by any way possible.
Sets you and your skills apart from other candidates
The AMCAT score offers recruiters a quantifiable option to assess you against other job candidates. This will give your job search an immense boost as you can convince the recruiters with a score how you stand apart.
The score also highlights your skill set and positive areas that you can show both on your resume and speak about in job interviews.
Since hundreds of candidates apply to the same jobs, the job search can get challenging but thanks to a quantifiable mechanism, you do not have to face bias or prejudice by the recruiter against you!
Helps you in finding jobs
The AMCAT exam opens up opportunities in your job search with the AMCAT jobs portal.
The portal has hundreds of new jobs for freshers in a variety of industries and job profiles. You can apply to all these jobs with your resume and score and get job interviews.
It is useful to have a high AMCAT score as it becomes easy for recruiters to shortlist you just the basis of the marks. You can use PrepAMCAT to ensure you are adequately prepared for the exam.
Get job interviews from companies directly
There are not many job search channels where you get the chance to receive job interviews from companies themselves. However, AMCAT has partnered with over 700 companies who use the AMCAT score as a shortlisting mechanism. They are given your scores and often call you for a job interview.
Again, here also those job candidates with higher marks get a better chance at being called for a job interview. The key is to nail the interview once you are called for it. You can use a tool like the MockAI to prepare yourself for the job interview.
Improvement in the job search
The more involved you get in job search, the more insights you will gain in your career choices. The AMCAT score and exam is your chance to learn and improve.
Along with the score, you will also receive a detailed feedback report of your skill sets and which job profiles are suited to them.
It also gives clarity on which skills you have to improve if you need specific job roles. This is an invaluable contribution to your job search as it gives you the opportunity to do better and optimize your chances of getting a job.
Agree with our reasons of how an AMCAT score helps in your job search? Then what's holding you back? Schedule your amcat today and find 100s of jobs for yourself.