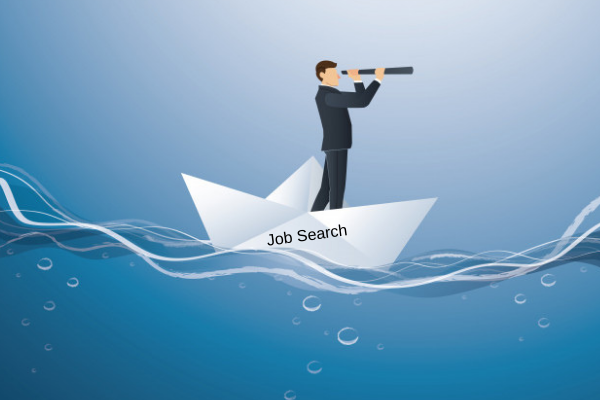 It is always better to plan things, especially when it comes to your career and the right time for you to do that is during your college years. The goals of every student is to bag a job by the end of the college and, one way to make this happen is by campus placement. Now, sitting in a campus placement and preparing for the campus placement is two different things. So, you need to start preparing for your job search as soon as you can.
In order to ace your job search experience, you need to start preparing for it in the last year of your college. Hence, here is how you can begin your job search in your college years.
Work Hard For Your College Exams
The first thing you should do to start preparing for your job search is getting decent marks in your college exam. Any backlog can severely harm your chances for bagging the job you want. In contrast, a good score in the final year can boost your chances.
Hence, it better to start preparing for your final exams as early as possible because both the campus placement or other placement drives and final exams happen within a gap of a few weeks. Therefore, if you have already prepared for your exams, you can divert all your attention towards the placement drives and job-related exams.
Area Of Interest
Now that your final exams are out of the way. The next step is to plan your career. You should use this time in deciding the area of your interest where you want to build your career.
Research online about the different jobs you can do and whether they interest you or not. Moreover, you must set both short and long term goals that you want to achieve. Having goals will help you plan and prioritize things.
Hone And Develop Your Skills
Your academic shows the recruiter what kind of student you are, but it's your skills that make you get the job. Having decided on the domain where you want to work, the next thing is to hone and develop your skills as per the requirement. No matter whether you are looking for tech or non-tech jobs, you need to gain both hard and soft skills. You can ask your seniors about the right kind of skills that might help you in getting the job. In addition to that, find out skills that are in demand.
One way to get these skills on your resume is through certifications. Having relevant certificates on your job resume will not only make your resume more attractive, but it will also show the recruiter that you are the right candidate for the job.
Start Working On Your References                
References are necessary whether you are applying for a job or going for further studies. Hence, you should get them as soon as you can. The ideal time will be when you are in college because it will be easier for the teacher to recall you and your achievements. In addition to that, you can also get it tailored as per the requirement, which might not be possible when you are out of college.
Also, it is better if you get more the two references from different teachers. So, that you can apply to multiple job vacancies at the same time.
Craft An Impeccable Resume
After all this, you should start working on your job resume. Make sure you craft an impeccable job resume. Whatever you put on your resume, make sure it is relevant to the job you are applying.
Moreover, try to add a personalized cover letter with your resume to show the recruiter that you are serious about the job. A cover letter will also give you an edge over other resumes without a cover letter.
Go through both your resume and cover letter to make sure there isn't any grammatical error in it. Most importantly, make your resume compelling and eye-catching. You can take help of Resume Buddy which has more than 25 resume templates for you to choose from.
Practice For The Interview
This is the moment you were preparing for. The only thing between you and your dream job. Therefore, you need to prepare yourself for the interview. The most important thing that you can do is draft answers to some standard interview questions and practice them with your family and friends.
Moreover, you need to present yourself as confident, even if you are nervous inside. Answer all the questions politely and with a smile. Take your time if the interviewer asked you any tricky question, don't answer instantly. And, keep your manners and etiquettes in check.
Conclusion
Preparing for something in advance can come handy. Hence, you must start your job search as early as possible. Job search is the time where you will taste both success and failure. It is a period of learning life lessons. Hence, rather than punishing yourself because of your failures, it is better to learn from your mistakes and move on.
Hence, these were some of the things that will help you in kick-starting your preparation and will also help you plan things out in advance.