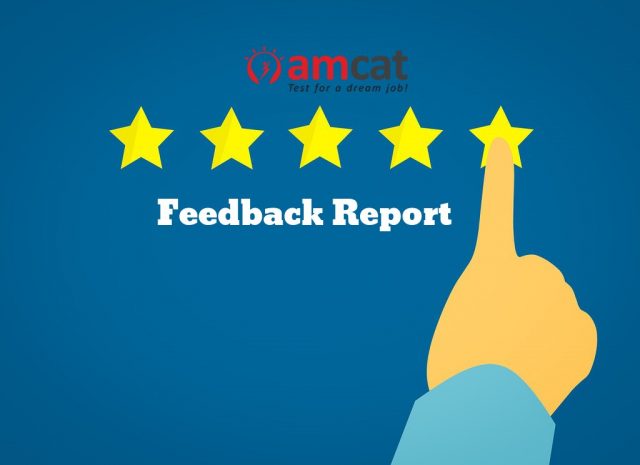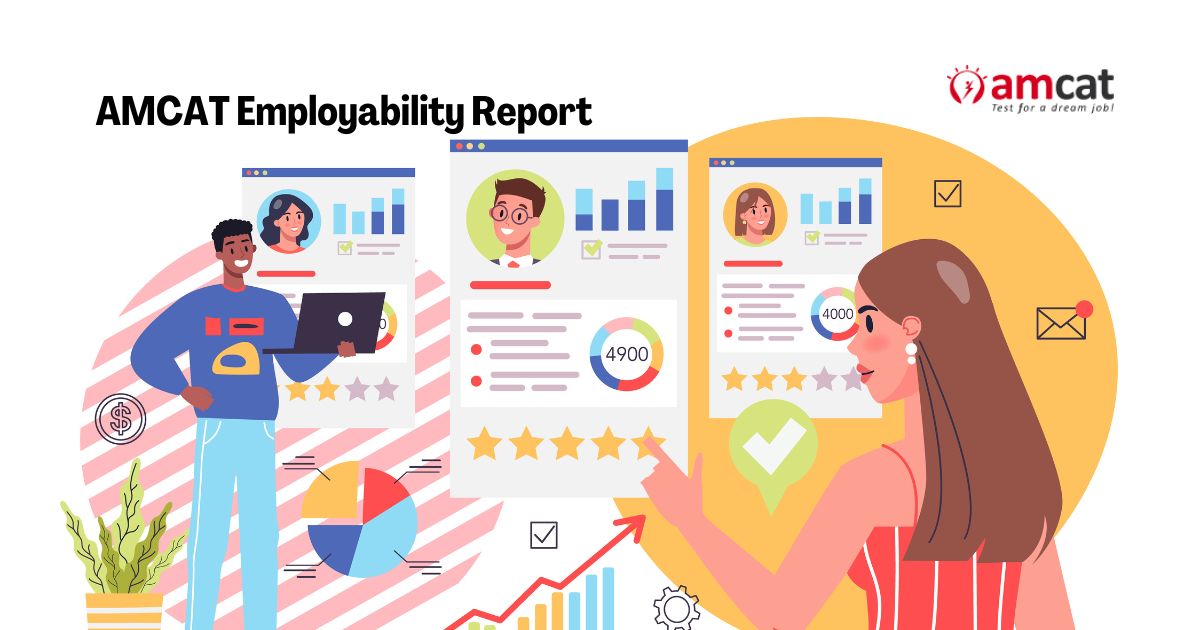 One of the most important features of AMCAT is its feedback report. A lot of you must wonder why the AMCAT Employability Report is so important. So, in today's blog, we'll focus on this point and discuss its significance.
As a student, you'll find a few ways in which you can get genuine feedback about your employability skills. A friend might boost your confidence and tell you 'You are awesome' or your parent might say 'You can do it!' or even a teacher might say 'You will do just fine.
None of them are in a position to provide 'genuine' feedback on which you may increase your prospects of landing your first job. This is where the AMCAT Employability Report comes in!
It is a comprehensive 14-21 pager detailed employability report card that is given to you after taking your AMCAT exam. It contains information that you can use to improve your skills.
Here are ways in which the AMCAT employability report will help you in finding your first job and jobs through AMCAT portal –
Understand where you fit in the competition – Your college marks are an absolute number. They give absolutely no clue to you or the recruiter how you fare against other students. The AMCAT feedback report, on the other hand, gives you a National Percentile.
This tells you how good you are when compared to the rest of the people who took the exam. If you score a 90 percentile, then your recruiter knows that you are better than 90% of the people who wrote the exam. That is something that will instantly get the recruiter's attention and get you an invite for an interview.
Which sectors and industries are suitable for your skills – The best thing about the AMCAT feedback is that you will get information about your strong and weak areas. It tells you the job profiles that are best suited for you.
For instance, if you are good at Data Structures, Applied Quantitative Ability and Logical Deduction then you might be suitable for a Data Analyst role. If you have low scores in particular skills then it will give you alternatives. You will not be able to get such detailed feedback even if you pay for expensive Career Counselling!
Resources for improvement – AMCAT Employability Report does not just give you feedback but also helps you work on it. The report includes information, study resources, books, and links to articles that will help you improve your skills. It also gives you a detailed time schedule that you can follow to create a schedule for your next AMCAT preparation.
Plus, you can also use the resources that AMCAT provides like PrepAMCAT which will help you prepare for the AMCAT exam keeping in mind the feedback you got.
Understand your personality – One of the highlights of the AMCAT exam is the personality test. Personality tests are frequently used as part of a pre-employment assessment and, it gives you a good indicator of your personality. The report rates you on parameters like Extraversion, Openness to Experience, Emotional Stability, Conscientiousness, and Agreeableness. This will help you decide whether you want to go in for extrovert profiles like Sales or Customer Service where you need to be agreeable!
Prepare for the next stage with AMCAT – If you have a great AMCAT score, then the scores plus the AMCAT feedback report will help you prepare for the next stage which is succeeding in the interview
However, if you feel that you need to practice for the AMCAT exam, and are planning to write it, then the PrepAMCAT can help you prepare for it. You will get all the information you need to ace your AMCAT Exam and crack the interview.
So, eager to write the AMCAT Exam and get your hands on with the extensive AMCAT Employability Report? Don't wait, register now and get a step closer to your dream job!