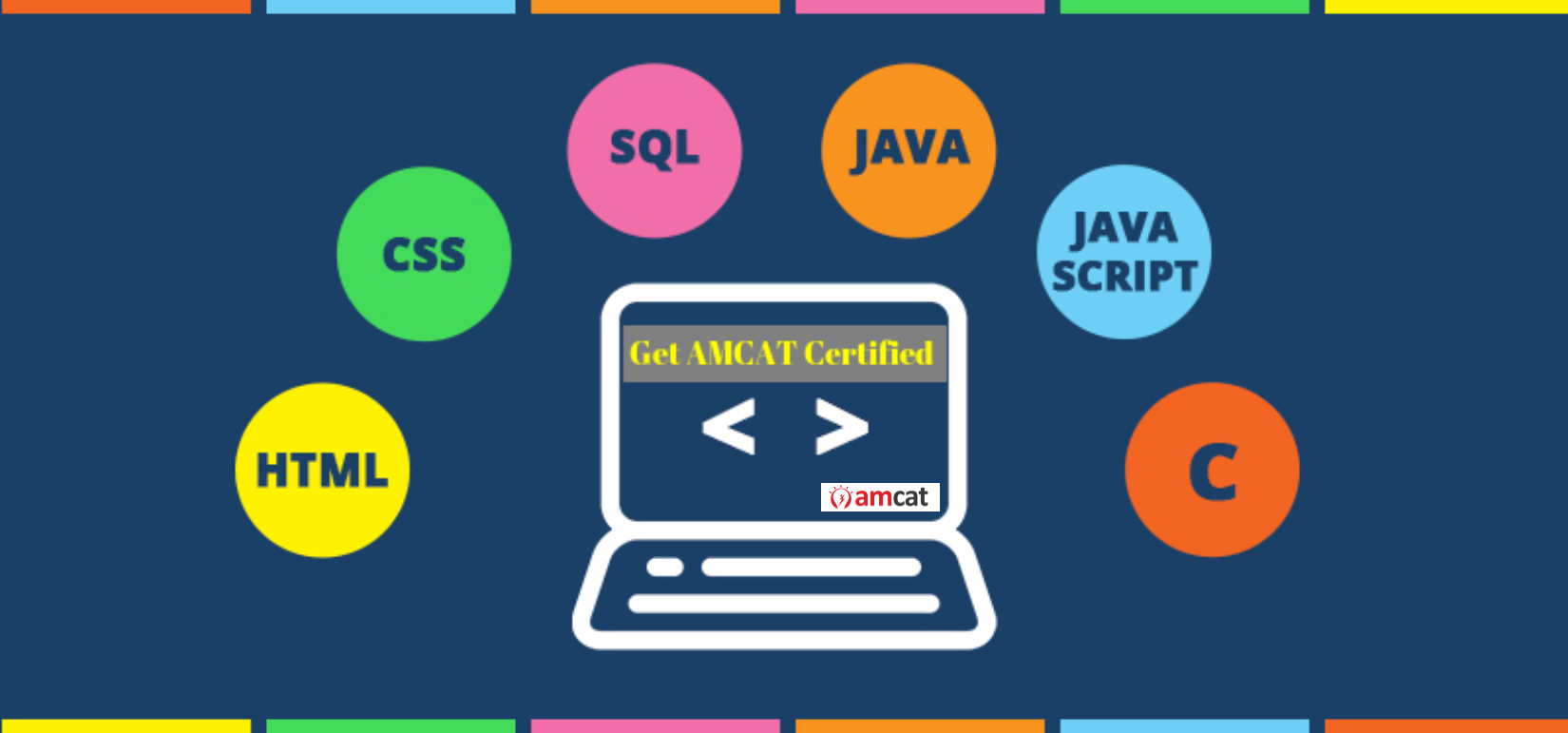 The most common interview tip for engineering students is to 'attach your certificates with your resume'. It's at that crucial time you realize you seriously lack professional certificates and all you are stuck with is a certificate for performing in a dance competition in your college fest!
But don't worry, this is where AMCAT certificates come to the rescue.
AMCAT offers certifications in professional skills that are industry recognized and will help you land your dream job.
Here are 7 AMCAT Certificates for computer science students that will help land trending jobs –
Software Quality Assurance Engineer
A software QA job is one of the best fresher jobs for CSE students. These jobs are well paid and also provide the right platform to kickstart your career. However, there is a lot of competition for these jobs and employers need to evaluate your technical knowledge for this role. This software AQ certification will help you convey your skill level to your recruiter and help you get a chance at an interview.
Mobile App Developer: Android
Many students who pursue computer science engineering find their passion in mobile app development. Currently, there are more than 3.8 million apps running on Android and each of these apps is getting updated with every Android version and many more are being created. Mobile app developers find jobs in both start-ups and established companies, but candidates need to be agile and updated with the latest technology. AMCAT certificates will work well towards proving this ability.
Web development is one of the most popular career streams for Computer Science students. The technology of maintaining websites is getting complicated by the day and engineers are expected to stay on top of trends. Websites are crucial to businesses and major companies like Deloitte, Amazon, Dell and Capgemini hire for web developers. Many of these companies also hire through AMCAT exams but an additional certificate in this skill will help you gain an advantage in the interview process.
Full Stack Developer: Java
Being a full stack developer is one of the dream jobs for computer science engineers. These job profiles are highly paid and while they are not specialists, they are crucial to the project. Freshers need to be adept in programming, especially in the language they work in. Java is among the most popular programming languages and AMCAT certificates in this langauge will certify your skills in both front-end and back-end programming language. There is also another variant of this certification available in PHP for those interested in PHP.
Back End Developer: Java + MySQL
A back-end developer is critical to the development of the website or software. Without an able back-end developer, the foundation will not be set and lead to future problems. This is why recruiters ensure that the technical skills of fresher computer graduates are top-class. The best way to project this technical skill is to get an AMCAT certificate in back-end development, mainly to showcase your coding skills in Java and MySQL. If you like coding in Java and Oracle, there are other AMCAT certificates for those languages.
Big Data Developer: MongoDB + Hive
The fact that Big Data is going to be huge in the coming years is not new to computer science engineering graduates. However, what is new is that there are a lot of candidates who are applying to these jobs and companies are trying to find ways to ensure they hire the right candidates. The best way to differentiate yourself from others is to get AMCAT certificates in Hadoop technologies like MOngoDB and Hive. There are also other variants of this certification for other technologies like HBase and Pig. Having this on your resume will catch the attention of the recruiter instantly!
The Business consultant or business analyst is not the first job that computer science engineers seek but its certainly one of the popular jobs. Business consultants are paid well and offered growth across business verticals. While recruiters also like to hire CSE students, they want to hire students with an analytic and creative bent of mind. One of the ways to convince the recruiter you have these skills is by sending across your AMCAT certificates in business consulting skills. This will definitely give you the edge during interviews.
AMCAT certificates can also be displayed on your LinkedIn profile to highlight your skills to prospective employers. So get your assessment done and also get a detailed feedback report that will help you improve your skills too. For more such insights on developing your profile follow our blog.