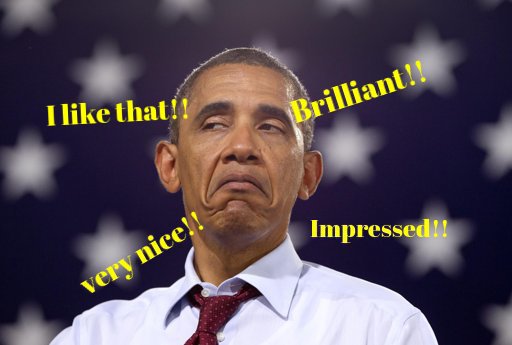 Personal interviews are tough, demanding and are a challenge to the best of us! As a fresher, you are probably preparing for common interview questions and ensuring you are preparing for the worst.
Most job application processes have at least two interview rounds – HR and technical – plus additional interviews depending on the company's hiring module.
One of the questions that can pop up in any of these interviews is, 'You have 10 minutes to Impress Me' and here is an interview guide on how you should attempt answering it –
Don't get frustrated with the question
Yes, thankfully this is not one of the common interview questions asked in all the interviews! It is one of the vaguest questions and is open-ended without much to build on. You may actually feel frustrated because you are not sure how to answer it. The first step is to understand that it's just a question and it's a brilliant opportunity to lead the interview your way.
It is, in fact, similar to other common interview questions
You will find that most interview guides have questions like 'Tell me about yourself', 'Why are you fit for this role', 'Why should we hire you?' etc. This question of '10 minutes to impress' is also on the same lines, as all that the interviewer is looking for is reasons to hire you. The interviewer may be using this to test your knowledge and ability to face unexpected situations and to lead a conversation.
Ask if they are looking for anything specific
One of the best interview tips for freshers who are asked this question is to ask follow-up questions. You can ask the interviewer if they are looking for anything specific related to any skills/experience/incidents that are relevant to the job. Questioning them back will show that you are keen on starting a dialogue and want to get all the points before answering.
Also Read: Things That You Should Never Say During a Job Interview
Maintain a positive attitude and confident demeanor
Despite the cross-questioning, if the interviewer insists on the same question then don't get hassled and keep calm. Body language is an important indicator for interviewers, and the best way you can prepare for it is to practice with mock interviews.
AMCAT's MockAI is a great assessment tool to accomplish this. Through its advanced algorithms based on machine learning, MockAI provides you with a quality assessment feedback of your interview with suggestions on your body language, voice modulation, and several other physical features which are important to keep a check on during the interview.
10 minutes is a long time, so prepare well
Ten minutes can seem like an eternity sitting in front of an interviewer or on the other hand; ten minutes can seem too short to put your whole life in front of the interviewer and impress them! The only way out of this is to prepare well in advance for such a question. You can practise answering this question on MockAI so you can time yourself and hear what you speak.
Mention skills related to job description along with examples
One of the common interview questions is what skills you have that set you apart from others. Use this as a base to answer the question, start listing out skills that were mentioned in the job description and narrate examples where you displayed them. The interviewer should know how relevant you are for the position.
Attitude and personality traits backed up with anecdotes
Any interview guide will stress the importance of showing the right attitude to a prospective employer. Use positive words in the interview, discuss only positive events from which you got your learning, or even if you are narrating any negative ensure you view it as a positive learning experience. Giving an example from your life is the best way to answer, instead of just listing out the skills and personality traits that are unique to you.
Use a storytelling format
When you are talking in your head, you never realize how boring you can sound! This can be easily solved with the help of MockAI where you can listen to what you are speaking. If you can put yourself to sleep in a minute, then something is seriously wrong. Develop stories or anecdotes, use voice modulation and other interview tips for freshers to answer this question. Make it interesting so that the interview will be prompted to ask you more about your experiences.
Also Read: 8 Inadvertent Communication Mistakes To Avoid During A Job Interview
Don't let the question '10 minutes to impress me' bring you down, prepare for it with other common interview questions and you will ace it! For more such interview advice and tips follow our blog here.