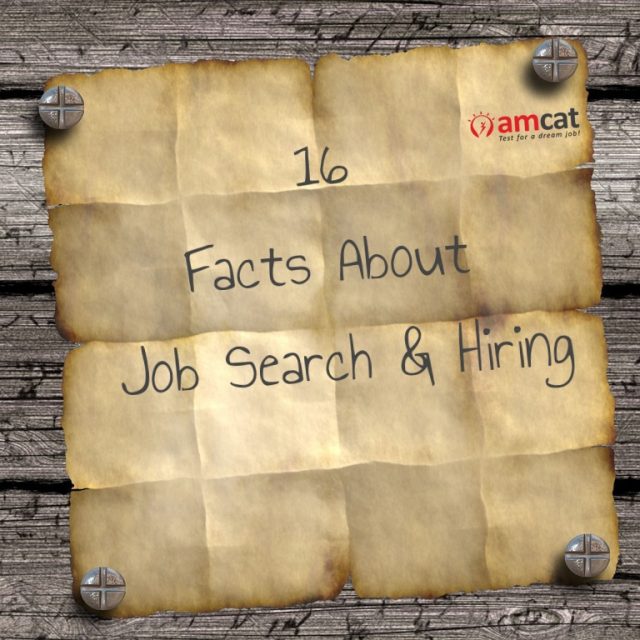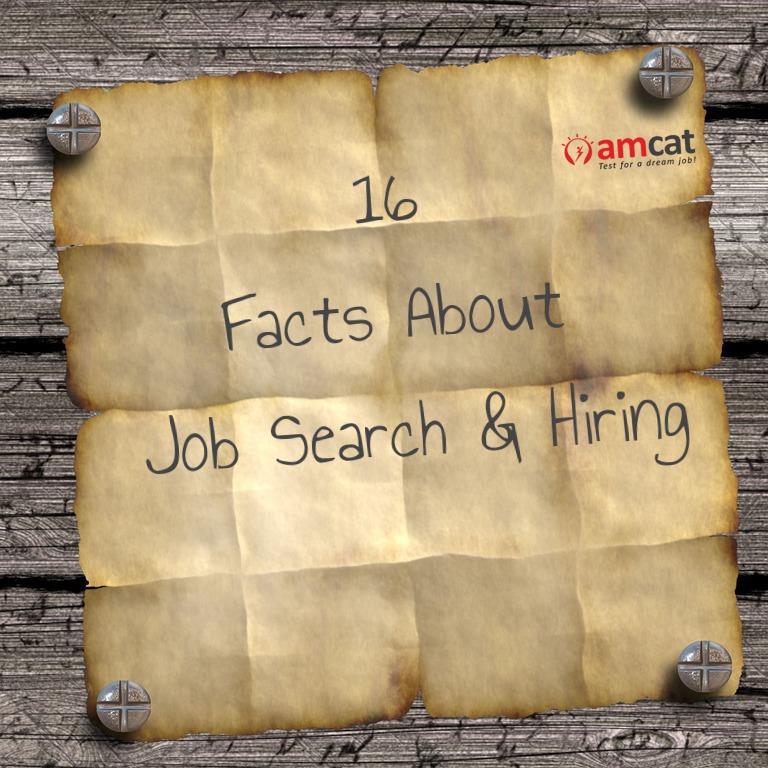 Finding a job can be really interesting. While it gives you all the reasons to get anguished if things are not going in your favor, it also helps you become smarter in your job search approach; gradually.
With the increasing demand for skilled employment and the burgeoning number of job seekers every year, it is imperative to be job ready and have an edge over other candidates.
However, today, we are not going to discuss regular job search tips or recommendations.
We did some internet digging and brought out some really interesting facts about hiring and job search which you may not know of.
These facts are based on several surveys conducted by credible sources; such as Glassdoor, LinkedIn, TheLadders, etc.
So, without wasting any more time, let's dive into these facts around job search and hiring.
Fact 1: A gigantic 79% of job seekers use social media to find their ideal job match.
The figure upscale to 86% for professionals who are under 10 years of their career experience.
Fact 2: A staggering 250 resumes are received on an average by corporates for a particular job opening.
Sadly, roughly 2% of these resumes get shortlisted for the interview.
Fact 3: 94% of professionals operating in the sales profile consider the base salary as most important in their remuneration plan.
And only 62% of sales professionals say that commission is most important.
Fact 4: Majority of candidates doing job search look for 5 common things in a job offer before accepting it.
This includes;
1). Salary and compensation,
2). Career growth opportunities,
3). Work-life balance,
4). Location/commute, and
5). Company culture and values.
Fact 5: Mobile is used widely by job seekers to search for new opportunities.
As much as 45% of candidates use mobile for job search.
Fact 6: 54% of candidates prefer reading company reviews from current or former employees on their mobiles.
While 52% of research salary information.
Fact 7: Close to 70% of job seekers would reject a job offer from a company which does not has a good reputation – even if unemployed
Around 84% would happily accept an offer from a reputed company even when employed.
Fact 8: 41% of candidates search for jobs while in bed. And a significant 30% do job searching while at work.
Around 18% of candidates do job search while being in the restroom.
Also Read: How to deal with job search depression?
Now, let's have a look at some interesting and useful facts about resume and interviews;
Fact 9: On an average, recruiters spend no more than 5 to 7 seconds screening a resume.

Fact 10: Did you know that 'intelligence' is the least value factor considered by hiring managers; according to a recent survey. The most valued factor is 'reliability'.

Fact 11: 76% of resumes are discarded for having an unprofessional email address.

Fact 12: A staggering 88% resume rejections are due to profile photo added to the resume.

Fact 13: The average duration of a job interview is 40mins. Contrastingly, the average time it takes for a hiring manager to know if they will hire that candidate is less than 2minutes.

Fact 14: Millennials make up 45% of the workforce now, making them the highest represented generation.

Fact 15: 75% of employers expect a thank-you note following an interview.

Fact 16: Typical length of a job search: 16.9 weeks
Now, that was some really interesting information on job search and hiring techniques. Wasn't it!?
If you may have noticed, most of these facts bring in light some really important issues which need to be addressed; especially, the ones related to your job resume.
So, how can you address these challenges and ensure your candidature for a job opening? We have some remedy steps for this too.
Network: Building a strong professional network, both, online and in-person can really get the wheel rolling for you. It is a very important part of any job search process.
Social media: As a part of the above point, the most prominent platform for online networking is social media. Connecting with potential recruiters on LinkedIn is a great way to execute your job search plan. Also, it should be remembered that your potential hiring manager may as well be on social media channels. So, you should ensure that your profile is clean.
Target your search: While you want to target your search, you don't want to limit it. Use different keywords, consider looking at different locations, and use flexible search terms.
Update your documents: This applies a lot to your job resume, which you cannot have in one format for every job that you apply for. Go through the job requirement posted by the hiring manager, and ensure you create your resume accordingly; in order to improve your chances of getting shortlisted.
Do your research: Performing a complete and thorough company background check is an important aspect of your job search process. You should be aware of what the company operated into, it's social media presence, location, business years, etc.
Take AMCAT: AMCAT has helped thousands of students, from engineering as well as a non-engineering background, in finding their ideal job match. The adaptive test is widely recognized by companies across different industries. Getting a good score in AMCAT can help you end your job search by finding a job offer with one of the industry leaders.
So, now that you know the facts around job search and hiring, we are sure you would be better prepared to win the challenge. All the best!