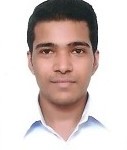 "I wanted to join an IT product company. I took the AMCAT test which helped me to get shortlisted for various companies."
Nishant Singh, ABES Engineering College, 2016 Batch
Aspiring Minds: Tell us something about yourself and your career goals.
Nishant: My name is Nishant Singh and I am currently pursuing B.Tech in CSE from ABES College. I have keen interest in competitive programming and mathematical problem solving.
Aspiring Minds: What difficulties did you face while searching for a job and how did you overcome those difficulties?
Nishant: During campus placement, I was looking for an opportunity to be interviewed for an IT product company. Then, I took the AMCAT test which helped me to get shortlisted for various companies. I got hired by Josh Technology Group and now looking forward to challenging roles.
Aspiring Minds: Tell us about your experience post giving the AMCAT test and how AMCAT helped you in getting the job at Josh Group?
Nishant: Josh Technology Group initially shortlisted candidates based on their AMCAT scores. Then there was another test consisting of Quantitative, Data Structure conducted with AMCAT along with one written test to check the programming skills of students.
Aspiring Minds: Would you suggest other job seekers to take AMCAT? If yes, why?
Nishant: Yes, no doubt. AMCAT test can give you exposure to a good number of opportunities (your score should be decent!) and help you get shortlisted for various companies.
Aspiring Minds: Would you like to share some tips which can help other job seekers in getting a good job?
Nishant: If you want your dream job, always chase your passion with full faith and determination. I kept trying hard and I was fortunate enough to participate in some international coding competition like ACM ICPC and secured a good All India Rank. The success in coding competitions motivated me to work hard and keep trying and I cleared the JOSH TECHNOLOGY group interview. One thing I have learnt in my student life is that you must keep trying hard and improve yourself daily.