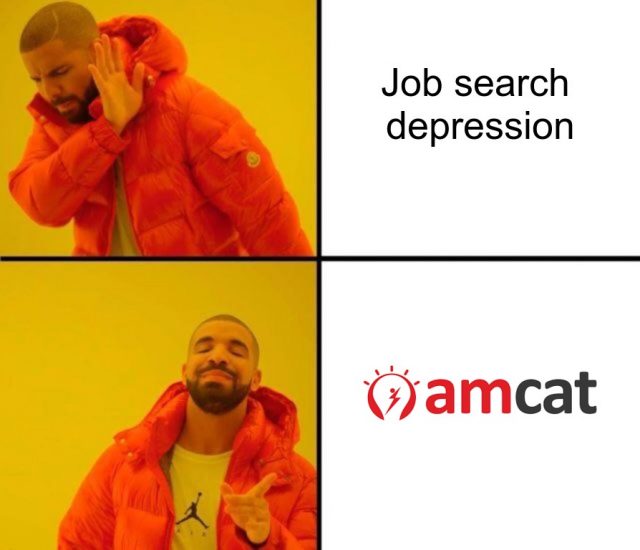 The word is out there and everyone in the industry is speaking about it. Within a week after retaining office in the center, the government has accepted that the unemployment rate has increased in the last few years. While the opposition is busy blaming the government for not able to provide enough jobs, a different analysis on employment reveals that lack of job skills in candidates is a huge reason for the increasing rate of unemployment.
IBM chief, Ginny Rometty, also shared the same thoughts during an interview on her recent visit to India. She, too, believes that a very significant reason behind this employment debacle, that the country is currently facing, is the lack of essential job skills in the candidates.
However, amidst all this blame game and analysis, what no one is paying heed to is the scare of job search depression looming over job seekers; be it fresh graduate or experienced ones.
In this era of fierce competition and comparative approach, not being able to find a suitable job can get incredibly (to put it lightly) demotivating. And this may happen with not only fresh graduates out of college but also experienced candidates looking for new job opportunities.
Several surveys have shown that what seems to be a break-time to rejuvenate and relax, eventually turns into a zone of demotivation and self-questioning, as the candidate starts to feel the job search depression.
The good news, however, is that dealing with such job search depression stage is very much possible and is, in itself, a skill to acquire. So, in this blog, we will try to unravel those skills and ways to deal with job search depression and discuss why it is important.
Tricks to deal with job search depression
You are not defined only by your career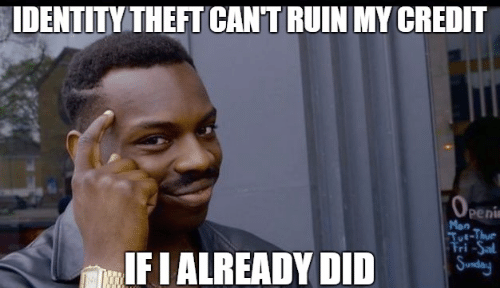 The sheer sense of monetary benefits and social acceptance that jobs bring about in our lives has made us wrap ourselves around our career. However, identity is a much bigger piece of a puzzle than just financial instability and/or corporate industry acceptance. The perception that our work is what we are is one of the major reasons to fall for job search depression.
Solution – Come to realize that there are several other aspects of your life which defines who you are. Your personality is made up of a diverse range of experiences, interests, and values.
Consider a job search as a job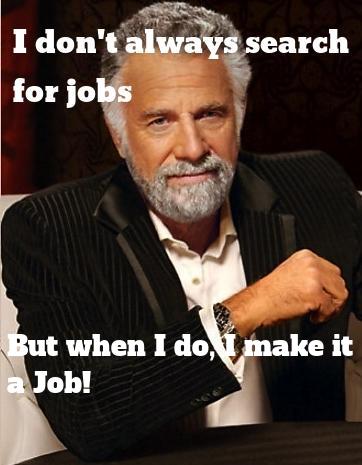 For experienced candidates, who are now out of job, having a structured day is a routine. Working on a timeline, taking scheduled breaks, aligning morning and evening chores, etc. gives a sense of fulfillment. However, being out of job for a while can displace all this and steadily push the candidate into job search depression.
The same could very well happen with fresher candidates who are now out of college and don't have a fixed routine to follow.
Solution – Create a structured routine for your job search process. Define an "office timing" for your job search and what you do for its execution. For example, 'no LinkedIn after 6:00 pm', a defined lunch time, working on your resume and sending out emails to prospects, etc. This will not only give you a sense of being on a job but also will help you follow a routine and focus on other aspects of your life as well.

This can be a great exercise for fresher graduates, in particular, who are looking to bag their first job.
Keep working on your job skills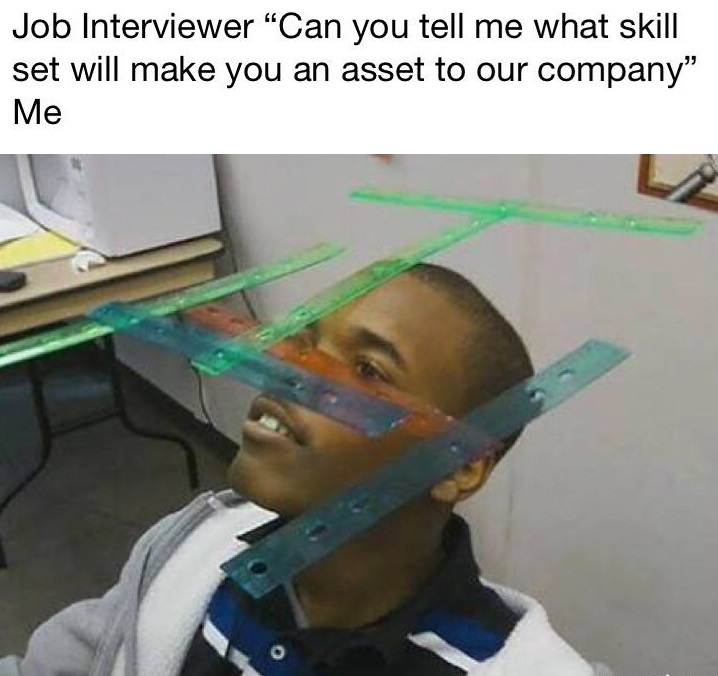 As highlighted earlier in this blog, not having the essential job skills is considered to be one of the major reasons for the increasing unemployment in the country. A recent extensive survey conducted by Aspiring Minds on National Employability for Engineers 2019 showed that 80% of engineers today are unemployable due to lack of necessary job skills. This is an alarming stat and needs serious intervention to improve employability index in the country.
Solution – There are a number of skill enhancement programs as well as certifications available for candidates to upgrade themselves. Be it a technical or a non-technical field of study, skill certification courses are available for all of them. AMCAT, too, offers a wide range of non-technical and technical skill certifications for candidates to acquire and boost up their job search process.
Seek professional help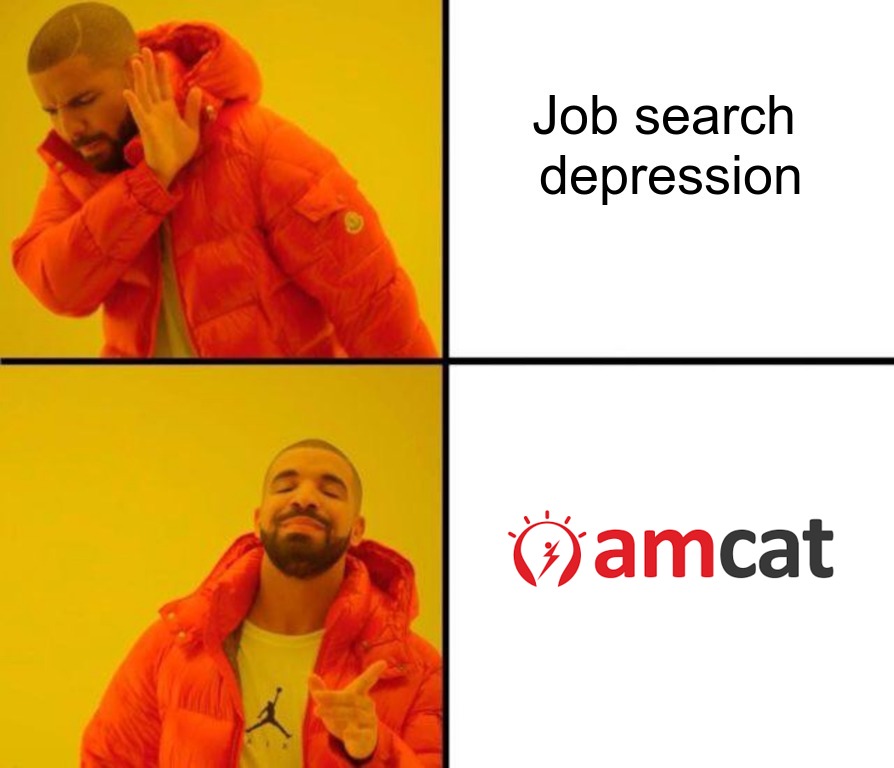 A very common output of falling into job search depression is cutting out from professional networking. Not being able to crack a suitable job for a while induce a sense of being incompetent, which leads to candidates trying to shy away from social interaction with people from the same professional circle. However, it should be the other way round.
Additionally, simply searching through traditional platforms can restrict opportunities. So, one should try and seek new and more impactful ways to find a suitable job for themselves.
Solution – AMCAT is a widely recognized test on the basis of which thousands of candidates have found their ideal job match. Been operating in this segment from more than a decade now, AMCAT understands the importance of finding the right job match, and create opportunities accordingly. The AI-based exam allows candidates to understand their skill strength and interest area to get a job which would take their career to a new zenith.
Let go the "everyone's getting a job" mentality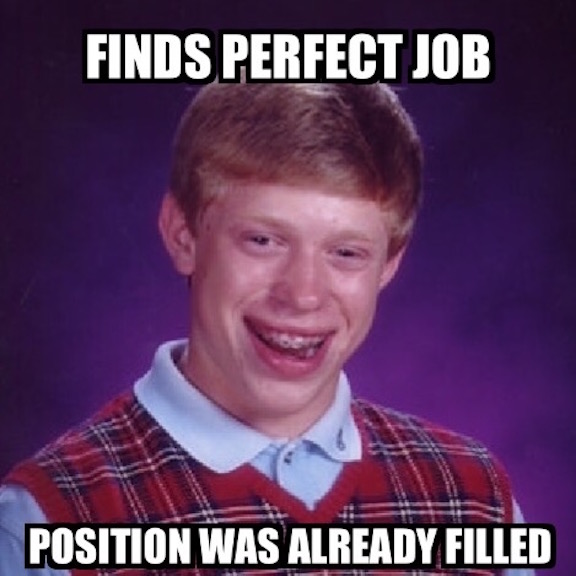 This is a very common thought that infiltrates the minds of those candidates who are falling trap to job search depression. Pushing yourself deeper into mental instability by allowing such stigmas to take over your thoughts can prove to be highly lethal. So, the attempt should be to fight it out and not let it affect your approach towards your job search.
Solution – Let's get the facts straight! Unemployment is at its all-time high from a while now, and the competition is only getting tougher by each passing year. Keep yourself updated with latest reports on employability and focus on how you can match up with the current industry requirements. Give yourself more options in order to be selected for a suitable job; such as looking for jobs out of your hometown, etc.
So there you have it! These were some of the tried and tested ways to avoid letting yourself slip into job search depression. Always remember that putting yourself low when things are not going in your favor is never a solution. Everyone has their own pace of finding the right opportunity. Just because someone found it before you, doesn't make you unworthy.
Patience and diligence are two of the important virtues that you need to stick to in order to find success in your job search process. And, of course, AMCAT is there to help you find your ideal job match. So, register today!