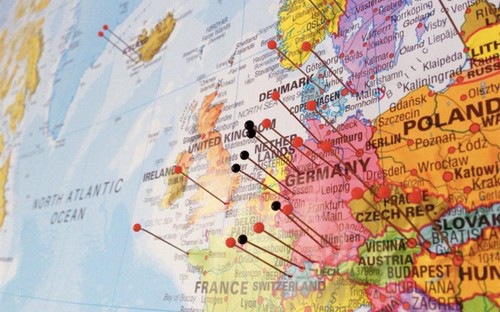 Donald Trump's America has given everyone chills down the spine. Before his reign (of terror) America ruled the entire world- in many ways. It still does! Does it? According to a recent survey held by Student Universe, a student and youth travel booking service, your employability increases if you happen to have degrees from international universities!
The Scenario
So, what is happening to the US education?
Three-quarters of US students feel that their chances of employability have increased after they scored a degree out of their native land. Students studying abroad believe their abroad experiences shoot up their employability chances.
The survey, which took in more than 4,700 responses from predominantly US domestic students, found 74.1% of respondents who had studied abroad believed their experience helped their resume. Almost half (46.6%) said it had been brought up during a job interview. In terms of finding a job or internship, 48.3% said they believed studying abroad had helped, with 39.4% saying that it had not yet, but were confident it would do so in the future.
Why is that so?
"For an employer to see that a student has studied abroad, it means a number of things – they are likely to be resourceful, willing to take chances and immerse themselves in unfamiliar situations, have cross-cultural understanding and curiosity," said Danielle Dougan, spokesperson for StudentUniverse.
The reason as explained by Danielle is that everything can be considered as valuable attributes in an employee of any level and in any industry, hence making them employable.
Rob Malicki, director of Australian study abroad provider, AIM Overseas, said, "Anywhere that a student can demonstrate that they have pushed the boundaries of their upbringing and experience can only play favourably in terms of employment."
Not only employability, the survey focused on the factors driving students' decisions to travel overseas, with cost overwhelmingly coming out on top.
So, having a tough personality and at the same time being adjusting is what comprises decent employability skills? Or is it all about giving into the desire to travel? For, US students this might be it!
Let us know what are your views on this in the comments. You might also like:
6 Skills every Employer wants from new hires
Improve your employability skills the Sheldon Cooper way
Colleges to win the National Employability Award 2017 – Aspiring Minds
AMCAT Employability Dialogue: Technical Vs Non-Technical jobs