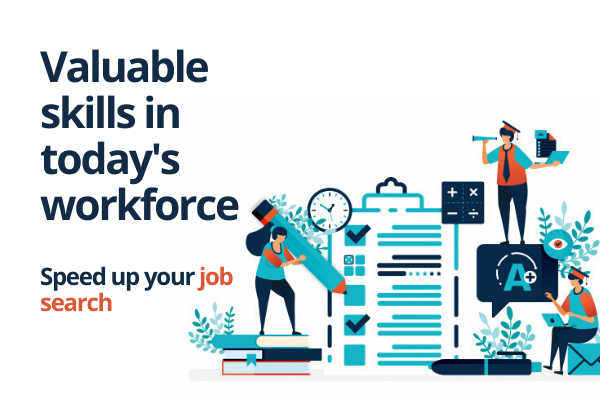 It isn't easy to keep up your job search with the ever-changing workplace, especially due to the coronavirus pandemic. Due to this, workers are required to adopt new skills to keep up with it.
Having new computer skills to work remotely is only part of what changes the demand for workers. In fact, it is more about your ability to do things a computer can't do, your unique interpersonal skills.
So, to help you identify key skills for jobs that employees will need in 2023 to thrive in the new corporate world, here are some skills you can hone during this lockdown to take your job search by a notch.
Critical Thinking
As a critical thinker, you have the responsibility to tell facts from fictions and critically analyse situations. Bringing a critical mindset is a highly valuable strength to the organisation.
Moreover, a critical thinker can construct different points of views about a situation, to gather valuable information and to analyse a problem from different angles.
Problem Solving
This is one of the most important qualities that an employer is looking for. The ability to take on a complex problem and solve it efficiently is a highly valued asset. It is not just about the solution but your journey towards getting the solution.
So, before sharing this quality on your resume and in your interview, create an answer with specific examples and how you took on a problem and worked to resolve it.
Mentioning this quality can help you show the recruiter that you are not afraid to take initiatives and will give your 100 percent in your job.
Teamwork
Many companies are operating remotely, that is why recruiters are looking for candidates with planning and coordination. Your ability to make a plan with other colleagues and thinking of a way to ensure that goals are set and met effectively and efficiently is very important.
Moreover, companies are striving for greater inclusiveness. So, having a teamwork spirit will help you work well with diverse colleagues and clients.
Creativity
Due to the coronavirus pandemic, recruiters are on a lookout for people with creative instinct. Creativity is about innovation, taking a risk and the willingness to try something new.
So, if you have the courage and the ability to change how things are functioning, in a good way, then you are definitely going to have a successful job search.
In fact, creative people are in high demand because of all the new circumstances the companies have to face. And, having creative minds in their teams will help them generate new ideas or methods to combat the present crisis.
Adaptability And Flexibility
The work is changing constantly, which requires the employees to be open, willing and able to keep up with these changes. Employers especially value the ability to initiate learning and take responsibility for your professional development.
Moreover, the flexibility to change the way you do things, unlearn and learn skills is very crucial for a successful job search. As a job seeker, you need to have job skills to try new ways of doing work, using new tools and adapting with the changing surroundings.
To end your job search with success, you should carefully assess yourself against these skills required for a job. Let the employer know which skills you have by describing them on your resume and LinkedIn profile. When preparing for your job interview, incorporate examples of where you used those skills.
The best ways to build new job related skills is by setting up goals, completing online courses and taking on volunteer positions. So, build your new job skills and work on sustaining them.