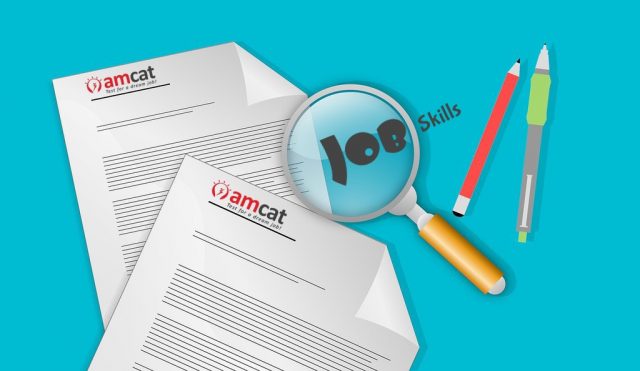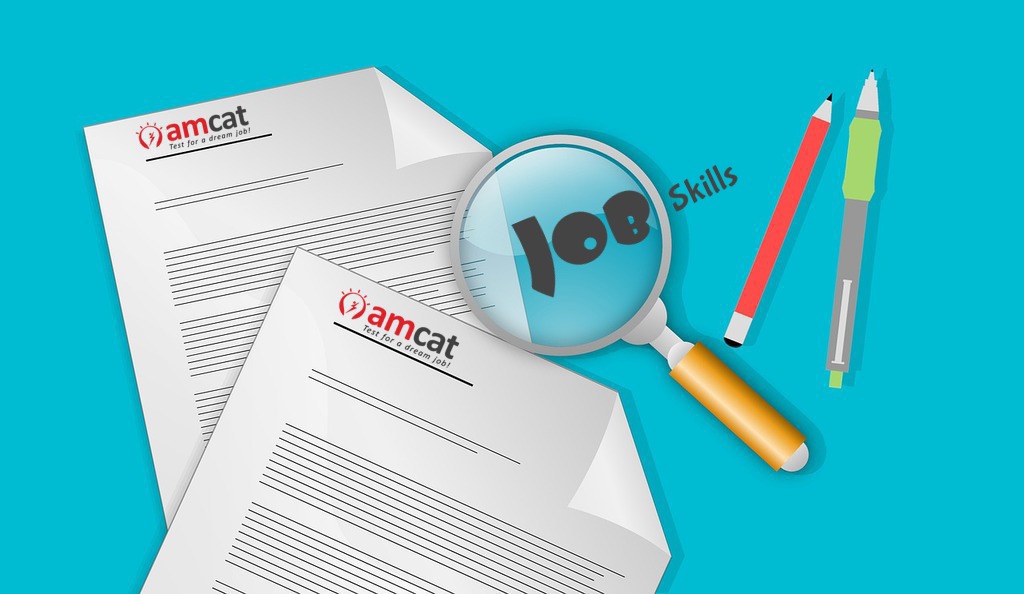 For the uninitiated, job skills are the unique set of talents of a candidate that makes them fit for a particular kind of job role. Job skills are far more important than any degree or certification as they help students in identifying their strong and weak points.
A national employability test like AMCAT helps in such skill assessment which is beneficial for both, job candidates and employers. The AMCAT score allows students to better decide what career is more suitable for them according to their skills. It benefits the organization in choosing the aptest candidates for the job role in question.
Basically, the AMCAT helps in filtering out irrelevant career option from a student's mind when they're looking for graduate jobs. It helps save cost, time and, efforts of the organization involved in hiring a candidate who is not best suited for the job vacancy.
Relevancy of job skills
The jobs of today are changing rapidly owing to the technology adoption rate in India. Most employers are happy to hand-over tedious and mundane tasks to machine, computers, and software rather than hiring a new employee for it.
So, how do you stay 'employable' ten years from now?
Well, the only way to move forward is by working on your job skills.
There are some limitations to what machines can do and those are inherent human qualities like judgment, decision-making, emotions, and circumstantial behavior. It is only human beings that portray such behavioral qualities.
So, a good blend of all the job skills and soft skills makes humans irreplaceable by machines.
In a nutshell, here are a few reasons why you should hone your job skills by taking the AMCAT.
– To stay relevantly employable in the future while the nature of jobs constantly keeps changing.

– To stay ahead of the curve right now when most jobs are under transition.

– To be able to work as a team player.

– To train the brain to critically analyze first before calling the shots.
AMCAT & jobs skills
AMCAT is the largest and most trusted skill assessment examination in India. This test helps candidates unleash their true talent by matching their job skills to suitable amcat jobs.
Aspiring Minds' highly competitive assessment model helps a candidate all the way from assessing their skill level to getting them the best-fit job, using their signature online tools; including MockAI and Resume Buddy.
No hiring company can fully rely on the college mark sheet and certificates to judge a student's candidature for a job role. The academic knowledge may be great but what about the real job skills that decide the fate of the job?
Well, AMCAT tests the students' verbal comprehension and reasoning abilities along with evaluating personality traits and domain skills to match them with the right amcat job.
The Aspiring Minds Personality Inventory Module (AMPI) is one of the compulsory modules of the AMCAT. This is one of the biggest differentiating factors between amcat and other aptitude tests.
This module gives an insight into a candidate's personality traits. There is no way to prepare for this module or cram your way through it. The results of AMPI depict who you truly are. The key is that there are no right or wrong answers in this module; it's just an analysis of whatever answers you give. The syllabus includes 5 traits:
Extraversion,
Conscientiousness,
Emotional stability,
Openness to Experience, and
Agreeableness
So, your answers to this module help in identifying whether you're better off as a lawyer or a management executive or even a scientist.
Just like most graduates, if you're not sure of what profession to choose, you might as well take the AMCAT to discover your true worth and personality. We hope the AMCAT proves beneficial in identifying your job skills and best suited job for the same. Take AMCAT today!