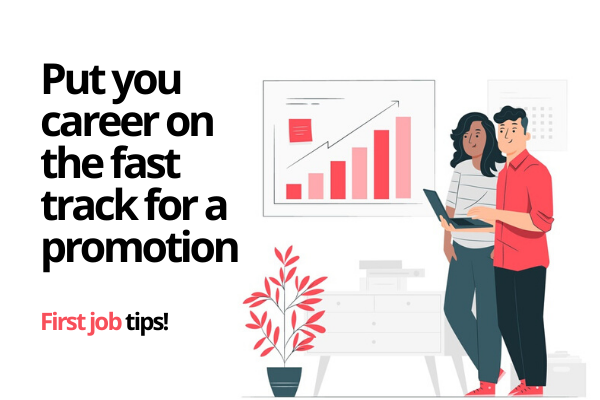 Everyone wants to get promoted in their first job, but you have to do more than log hours to make it to the next level. You need to take up more responsibilities and actively show your boss that you are ready to take up new roles and responsibilities.
So, to help you get your dream promotion, here are some job promotion tips on getting promoted and how to rise through the ranks.
Show Your Work Virtually
To show your value and how you are shouldering responsibilities, you need to present your work virtually. It will make everyone see how hardworking you are and will put you in the limelight.
If you want to get promoted, then you need to come to the forefront and highlight yourself and your work. Having a visual snapshot will back up what you are saying.
Have A Positive Attitude
The ideal candidate for promotion is someone who keeps their cool during stressful situations. So, you need to act as a role model to everyone around you.
Meet deadlines, ask relevant questions and have a customer-oriented approach. Try to solve issues and work to avoid future mistakes by implementing lessons learnt from your mistakes.
Own Projects
Having proof that you can consistently own projects from start to finish can help you get promoted and not just that, it makes you indispensable.
Companies are always in demand for individuals who follow-through on tasks until the end and successfully complete a given project.
Take Pride In Your Work
In an organisation, competence, intelligence, loyalty and hard work are the most important thing. Your work is what matters and good work will surely speak for itself.
Moreover, an employee who takes their own work as a reflection of their values and takes pride in doing good work, are the ones that the managers will trust with more responsibilities.
Show Commitment
The best ways to show your commitment is through the quality of your work, the effort you put in and the relationships you make. An employee with commitment is noticed  and rewarded with deserving promotion
And, as this is your first job, you need to work extra hard to show how committed you are towards your job.
Now, these are some of the things to know about job promotion in your first job. You should give your 100% when working and always highlight your work in front of the manager.
Moreover, sometimes the manager may not know you want the promotion. So, make your manager aware of your goals because many times management will let you know what you need to do to get the position. All you need to do is be humble, inquisitive, passionate and hungry for success.