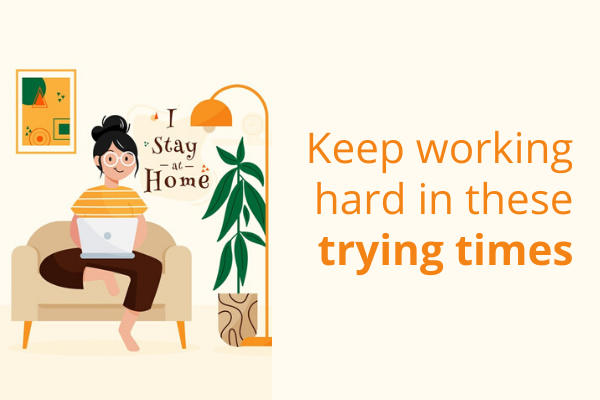 As per the coronavirus updates, over the past few months, the Indian economy has been rocked by the pandemic. Every day, we hear news of massive lay-offs and extreme salary cuts. However, on the brighter side, industries that have not been negatively impacted by the coronavirus pandemic continue to hire potential candidates remotely.
In fact, companies are using employment tools like AMCAT to shortlist candidates to interview them virtually. So, it is safe to say that hiring needs are still crucial and open job positions still need to be filled to continue operations.
Looking for a new job during this pandemic is uniquely different. Traditional ways of hiring have been disrupted and replaced by the virtual mode of interviewing.
The major changes are going to be in job profiles and the salaries attached to those position tags. So, you better keep up with coronavirus updates to learn about the changes happening in your domain to target your job search.
Impact Of Coronavirus On Job Profiles
Due to the reduction in the workforce, you might have to shoulder additional responsibilities. And, if the behaviour of customers and vendors continue to change because of social distancing or cost control, then you will have to come up with new and innovative ways to fulfil your tasks.
For instance, as a sales executive, you might have to look after more accounts. This will have an impact on both short-term and long-term goals. Due to remote working, you will have to learn new software to stay connected with your clients.
COVID-19 Salary Effect
Companies are putting measures like salary cuts, cancelling bonuses and appraisals to increase the chances of business continuity.
So, you might feel that it is unfair but it is increasing your chances of retaining your job. Having less salary for a few months is better than being unemployed, especially during these trying times.
In addition to that, many companies are giving their employees permission to earn a side income by consulting, designing, coding and writing, which was earlier prohibited. You can either do that during weekends or after office hours without impacting your current job role.
Future Coronavirus Impact On Job Profiles And Salaries
Due to the coronavirus pandemic, hiring managers are looking for candidates who can work remotely. So, make sure to highlight your work-from-skills in your resume and during your job interview.
In addition to that, job profiles like Data Scientist, Digital Marketer, Cloud Engineer, Cybersecurity Specialist and sales executive are in demand and will continue to be in demand. So, if you are affected by a salary cut, then try to figure out if your job is at risk or not. If your job is at risk, then start looking for job openings.
So, these are the impact of coronavirus on job profiles and coronavirus salary effect. If you are looking out for a new job, then you should start developing new skills and honing your existing skills by completing certification courses. Doing this will give validation to your skillsets and increase your credibility.
You should also update your resume and write customised cover letters to start your job applications. And most importantly, try to stay positive during these trying times.
All the best!