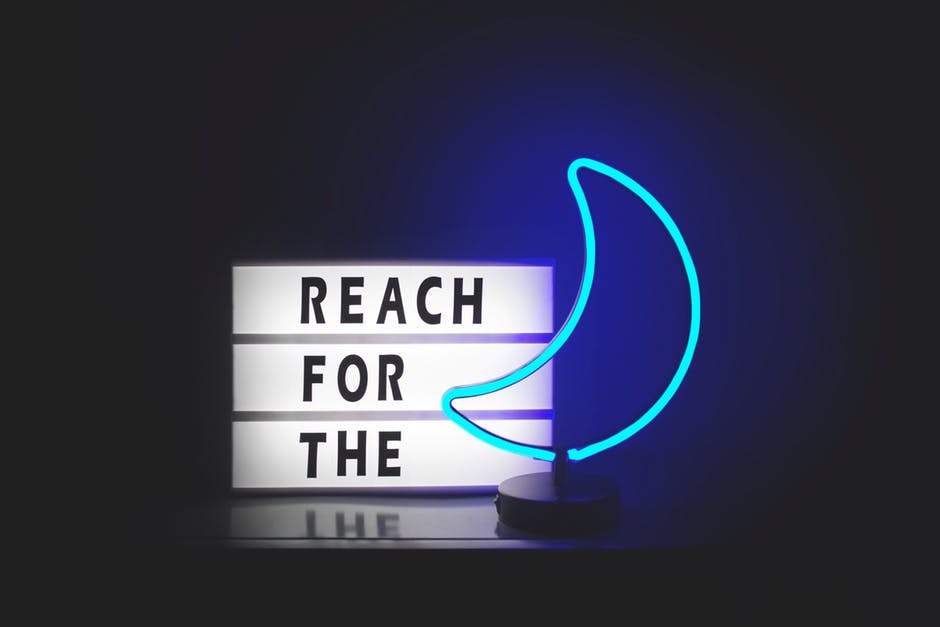 "Most people fail in life not because they aim too high, but because they aim too low and hit." – Les Brown
Most of us are too scared to look out of our comfort zone for the fear of rejection. However, real success starts by aiming too high and doing everything in our power to succeed at it. And, aiming for your dream job, even if you are under qualified is something similar.
You may not tick all the requirements on the list to get your dream job. However, it is your job to ensure that you are making most of the skills you already have and are already on your way for making up for key skills that might be missing. And, here is how you can do that –
Repackage your skills
Go through the job description of your dream job, see which are the skills that are featuring most prominently – soft skills, technical skills, etc. Now list down the skills which you already have, skills you might have acquired through internships, projects, volunteering work or workshops.
Repackage these skills and highlight them in such a way that they stand out and tell the recruiter you are ready for the position.
Build on the skills you lack
Even if you only have a few days left to apply for the job opportunity, try to build on the skills you are lacking. Professional development, irrespective of when you start, is always valued. Besides, it will also tell the recruiters you are making sincere and conscious effort to make yourself more job ready.
To build on your skills, you can take up online tutorials and opt for skill assessment exams. Skills assessment exams like the AMCAT exam can be a lot of help in helping you land your dream job. Just ensure that you are focusing on all the aspects of the AMCAT exam, the compulsory modules and the optional modules alike.
To prepare well for the AMCAT exam and to have your skills on the fore through it, ensure that you are very clear on the basics of your subject. For more on it, follow these AMCAT preparation tips and ensure that you score well in it. 
Special Offer: Get AMCAT at just Rs.949/-. Use Code BLOG2019 at payment page. Hurry! code valid till 31st March 2019 only. Register Now.
Pitch your resume
Now that you have identified the skills the recruiters are focusing on, have noted down your own skills set and are working on the rest, frame them in your job resume.
Your accomplishments, achievements, experiences – everything that might help you fulfil the requirements mentioned in the job description should be highlighted. Also, make sure your resume is very specific and targeted and you are not using general information to pitch your resume.
Instead, be specific, precise, use appropriate keywords and all-in-all, ensure that while your job resume is easy to ready, it also gets the message across, that is, your candidature should be taken seriously.
Network, network
Getting referred to your dream job can up your chances of landing it, even if you are under-qualified. Recruiters value referrals, especially when it comes from someone in the same field or someone who is in a senior position in the company. So, network to land your dream job.
Connect with people through LinkedIn or make note of our networking tips with, "All you should know about professional networking."
Networking can be really important for your career, so make full use of it. Use your network to learn more about the company and how you should conduct yourself during the interview.
Prove yourself during the interview
If you want your dream job, even if you are underqualified, then you need to really prove yourself during the job interview. You need to stand taller than the well-qualified candidates and do that, you would need a good dose of confidence and an urgency to succeed.
Recruiters value candidates who know what they are doing and are passionate about their work. On the other hand, candidates who are unsure of themselves or get too nervous during the interview, don't inspire a lot of faith in the recruiters.
So, dress well, appear confident, know your subject and be ready to market yourself to get your dream job. For more on how to conduct yourself during a job interview, read – "How to conduct yourself in a face to face interview."
Even if you feel you are underqualified for your dream job, you can still beef yourself up for the opportunity and give it your best shot. And, you never know, your efforts to make it to the top, combined with confidence, urge to succeed and some help from your network might actually turn things in your favour.
Special Offer: Get AMCAT at just Rs.949/-. Use Code BLOG2019 at payment page. Hurry! code valid till 31st March 2019 only. Register Now.