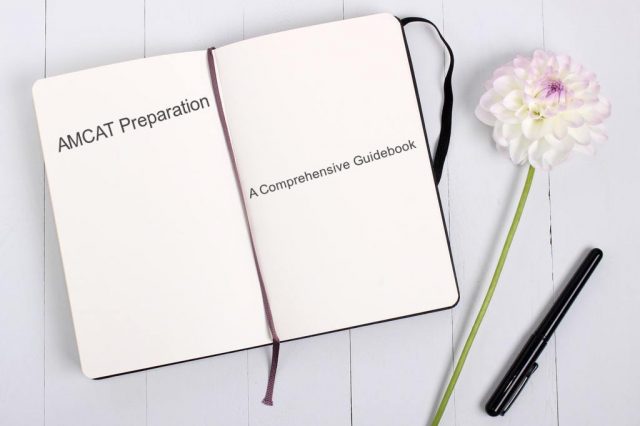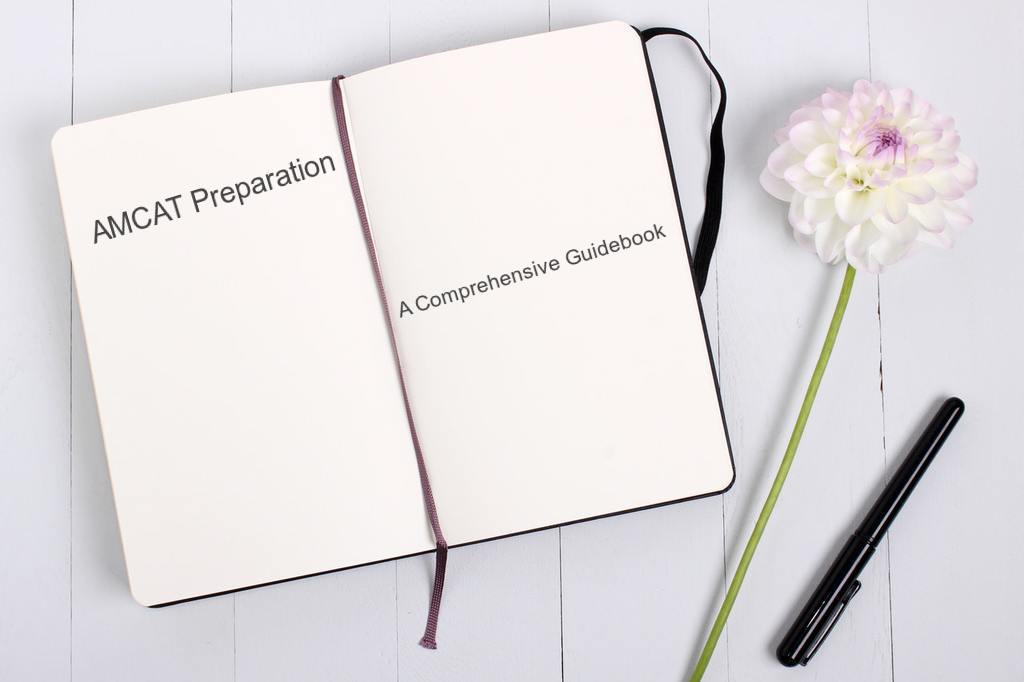 Have you scheduled the AMCAT exam already but feel at loss on how to proceed from there and best prepare for the test? If your answer is 'Yes', then rest assured, for you are not alone in your worries.
Many students who schedule the AMCAT exam search for AMCAT preparation guide, and tool online or send us queries regarding the same.
These queries range from "what exactly is the AMCAT test and how effective is it" to "how to best prepare for the AMCAT exam" and "which will be the best AMCAT preparation guide?"
In this blog, we will try and answer all these questions one by one. So, have some patience and dig in…
What exactly is the AMCAT test and how effective is it
AMCAT is an adaptive test that scores you on the basis of your core skills and shares these scores with the recruiters to help them filter the most eligible candidate for their job role. It is a common platform for both recruiters and job seekers.
As to how effective is the AMCAT exam, we have got numerous testimonials to cover that for us.
AMCAT has successfully organised hiring drives and single-handedly driven talent and skill to the fore.
Over the years, multiple companies, both big and small, have associated themselves with AMCAT. And if that does not cover what the AMCAT exam stands for and how effective it is, then we don't know what else will.
How to best prepare for the AMCAT exam
Any exam requires time, effort, sincerity and zeal. AMCAT is no different. However, in this mini AMCAT preparation guide, we will tell you how to manage your time effectively and put in the effort where required.
Work on a timetable
A great way to step up your AMCAT preparation game would be to formulate your own timetable. You can divide this timetable according to each day of the week and how much time you will spend every day on one particular module.
You can then subdivide this category on which subjects from the module would you cover in how much time. Below we have attached a timetable for a week, you can come up with something similar to help you on.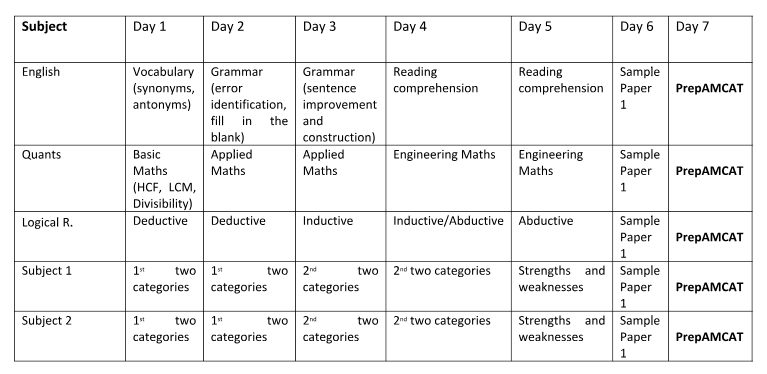 Also, you can replace prepAMCAT with AMCAT sample papers at the moment and use the prepAMCAT tool two weeks prior to the final exam. (More on prepAMCAT later)
Figure out your strengths and weaknesses
Of course, no one expects you to perfect every section of every module from the word 'go'. You will need time and an understanding of your strengths and weaknesses to do that. A good way to do that is to pay special attention to the questions you get stuck at.
If you find any particular arising, like you always get stuck with questions related to Mathematical Equations and Sums, then you should take more time to work on this particular area of quants.
Similarly, if you are doing great at grammar and comprehension, then you can devote some of the time you spend on it to some other section that requires greater focus.
Practice through sample papers
Solving sample papers might be a great way to go about things. Sample papers give you a comprehensive idea of what the test will be about and how best you need to prepare for it.
The more sample papers you solve, the more confident you will get and be ready to face the final exam. In fact, these sample papers can not only help you prepare for the AMCAT exam but also other competitive exams that you may have to sit through to get your dream job.
Focus on mock AMCAT exams
This section is also in sync with "which will be the best AMCAT preparation guide?"
And, the answer to it is prepAMCAT.
PrepAMCAT works on the same pattern as the original AMCAT exam and is adaptive in nature. This means, the questions get tougher with every right answer but you stand the chance of scoring more while the difficulty level goes down with every wrong answer, however, you end up scoring less.
PrepAMCAT is meant to test your preparedness for the AMCAT exam and it does work wonderfully. That is why it is always a great idea to sit for prepAMCAT during the last leg of your preparation. It allows you to time yourself well, see where you stand overall and what more you can do to improve your score.
Once you work on those aspects of the test, you can give the final AMCAT test and score beautifully.
Follow this AMCAT preparation guide to prepare well and extensively for the AMCAT exam and get the job you always dreamt of. Use your AMCAT score and flaunt your AMCAT certification to attract the right recruiters.
Note – Now you can book prepAMCAT and schedule your AMCAT test together to avail a nice discount.