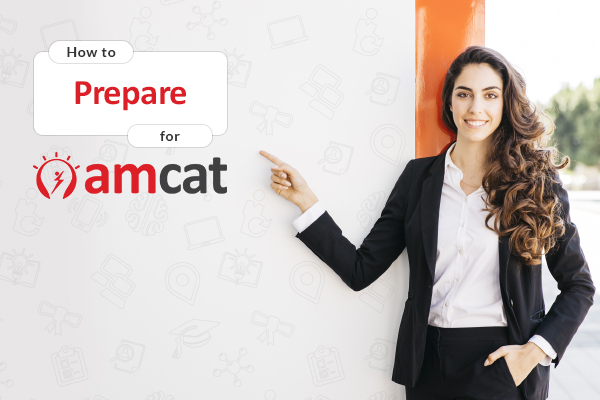 Are you eager to get the job you desire? Ready to take on the AMCAT skills assessment test to tell the recruiters you are the candidate they have been looking for?
The AMCAT exam, by the virtue of bringing your skills to the fore and letting you rise above the backdrop of your college name and marks, is one of the most sought after skills assessment tests out there. The AMCAT exam caters to hundreds and thousands of students each month and hosts a lot of different job opportunities on its jobs' portal.
Big names like Cognizant, Reliance Jio, MindTree, Aricent, BYJUs, etc. regularly feature on the AMCAT jobs portal. In fact, there are many companies that now regularly rely on the AMCAT exam to shortlist candidates every time they hire.
However, before we start to dig into what are the effective tricks that can help you crack the AMCAT exam, let us learn a few things about the AMCAT exam –
Who is eligible for the AMCAT exam?
Anyone who has completed their graduation or are in the last year of graduation, are eligible for the AMCAT exam. There are no minimum marks required to be eligible for it.
You can give the AMCAT exam from a variety of courses, depending upon the field in which you want to make your career.
Special Offer: Get AMCAT at just Rs.949/-. Use Code BLOG2019 at payment page. Hurry! code valid till 31st March 2019 only. Register Now.
What after the AMCAT test?
Once you give the AMCAT test, depending upon your score, you can apply for jobs available on the AMCAT portal. You can also use your AMCAT score to boost your job resume or display it on LinkedIn to get better job offers.
AMCAT hosts a good number of IT jobs and non-IT jobs each year, and after the AMCAT exam, you are eligible to apply for them.
For how long is the AMCAT score valid?
Your AMCAT score is valid till one year from the date of examination. After the year is up, you can renew your subscription for another year to continue using the same AMCAT score.
Alternatively, you can also give the AMCAT exam again. However, do keep it in mind that in case you give the AMCAT exam again, only your latest score will be valid.
How to prepare for the AMCAT exam?
Now coming back to our original question, how to effectively prepare for and crack the AMCAT exam. Let's take a look –
Know the AMCAT exam syllabus
Before you start with the preparation, it is important to know the syllabus. So, gather as much information as you can about the AMCAT modules – compulsory modules and the module/s you would want to opt for.
Go through the syllabus and try to divide it based on how much you already know the subject and how much more work would be required to ace it.
Stick to a timetable
Now that you know all about the syllabus, try to come up with a timetable based on how many days are left for the exam. If you have just a week or two, then try to get done with the entire syllabus in the first week itself and leave the second week for revision.
Choose sample papers
Just revising the concepts won't be enough to help you crack the AMCAT exam, you would also have to practice a lot. And, that is exactly why you should opt for practising through sample papers. This would not only help clear your concepts but also teach you how to use your knowledge to solve questions effectively.
Focus on the basics
If you intend to mug up things to do well in the AMCAT exam, you would be in for a surprise. Unlike most of the other exams, AMCAT exam tests your actual knowledge of the subject.
That means, if your basics are not clear, you would have a hard time solving the problems and would be unable to score well. So, instead, try and understand the concepts you are reading so that you are able to answer any question involving it.
Doing this will also help you prepare for job interviews and give the interviewer more confidence in your candidature.
Opt for PrepAMCAT
PrepAMCAT is an important AMCAT preparation tool meant to check your readiness for the test. With the help of PrepAMCAT, you are not just introduced to how the AMCAT exam actually is but also your strengths and weaknesses, and what more you can do to overcome them.
The detailed result analysis provided at the end of PrepAMCAT can help you prepare for the AMCAT test and your core subject better.
Relax
Of course, the AMCAT exam holds the power to change the course of your life. You can do brilliantly in it and get the job you always dreamt of. However, that by no means says that you should lose your sleep worrying over it.
The smartest trick that you can apply to succeed in the AMCAT test is to relax and just keep up with your AMCAT preparation. Sleep on time, exercise, eat healthy and you will be surprised by how much difference that would make in your life and your AMCAT results.
The key to succeeding in the AMCAT exam is knowing your subject well and practising every day. Also, a healthy lifestyle can do wonders for you. So, try these effective tricks to keep courting success through AMCAT.
Special Offer: Get AMCAT at just Rs.949/-. Use Code BLOG2019 at payment page. Hurry! code valid till 31st March 2019 only. Register Now.