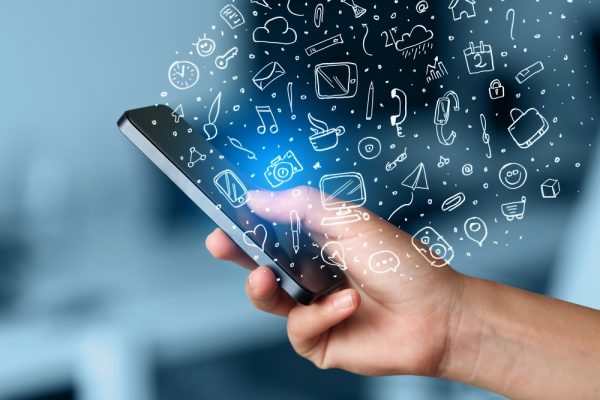 Mobile application development is rapidly growing and has become a billion dollar industry. India is the third fastest growing app market in the world. As companies strive hard to capture the attention of users through innovative and useful applications, the demand for quality mobile app developers has also increased tremendously.
The Job Role and Responsibilities
A mobile application developer is expected to design and develop applications that are useful, innovative and user-friendly. Some companies might ask freshers to work on specific languages and concepts to build an application specific to their requirements. While other companies might want developers to come up with creative ideas for apps, that could capture users' interest. Depending on the organisation's requirements, a mobile application developer would have all or some the following responsibilities:
Understanding customer needs and translating that into mobile application framework
Designing mobile application based on best practices and requirements
Working on different mobile platforms and developing the application in collaboration with other team members
Testing the application and providing support
Documenting project plan, technical specifications and approach
Competencies and Skills Required
Strong technical skills and analytical skills are most important for a mobile application developer role. They are also required to do a lot of market and technology research to come up with innovative and user-friendly applications. Communication skills also become important when the developer has to interact with clients to understand requirements and explain the approach. Some skills and competencies that employers look for are:
Apart from communication skills, good interpersonal skills coupled with a thorough understanding of product, market and customer, are must-have skills for a corporate sales executive. Broadly speaking, most recruiters would look for the following competencies when hiring a person responsible for doing corporate sales:
Analytical skills
Ability to comprehend and process research data
Communication and presentation skills
Ability to work in a team as well as an individual
Technical expertise in mobile application development
Assessment for the 'Right' Mobile Application Developer
Mobile Application Developer Profile
AMCAT Mapping
Strong analytical skills
Logical Ability: High
Quantitative Ability: Mid
Ability to comprehend and process data
English: Mid to High
Logical Ability: Mid to High
Technical expertise in mobile application development
Computer Programming: Mid to High
Mobility Domain Knowledge: Mid to High
Helpful Trivia
Getting quality developers is becoming increasingly challenging for companies. Globally recruiters use assessments on cognitive ability and domain knowledge to assess and developers. Cognitive skills combined with domain knowledge of Mobility and Programming are very important for being a successful mobile application developer. Benchmarking studies done on a team of mobile application developers showed that candidates scoring high on Logical Ability and domain tests tend to perform better as compared to other candidates. Standardised assessment on Cognitive skills and domain test on Mobility and Programming when used at the time of recruitment can help companies increase their high-performing developers by 21%.
Also, if you aspire to become a Mobile Application Developer, DON'T miss out some amazing fresher job opportunities that we have for you.
You might also like:
IT Jobs | Why are front-end developers so high in demand?
Mobile Application Developers: Why are they in high demand?
Graduate Jobs | What does a Corporate Sales Executive do?
Graduate Jobs | What does a Market Research Analyst do?
Graduate jobs | What does a Business Analyst do?
Graduate Jobs| What does an Operations Executive do?
IT Jobs | What does a System Administrator do?