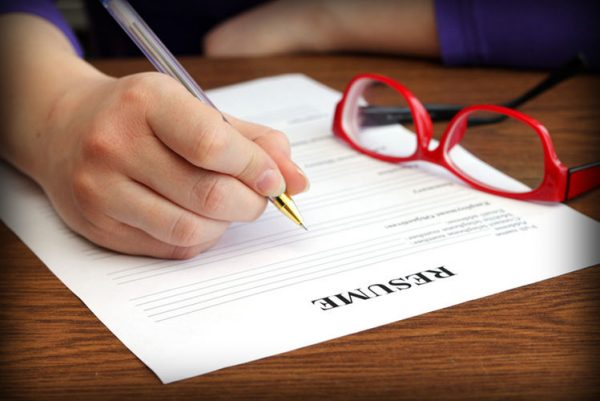 Whether it is the business or casual email, resume, cover letter or your C.V, usage of certain words can help you gain readers attention at once and increase your chances of getting noticed. Using the right words at the right place is very important, it changes the mood, meaning and the motivation. Brian Clark, founder of Copyblogger in the below example successfully explains how the response percentage is dependent on the word 'Because'.
She tested three different ways of asking and recorded the results:
Excuse me, I have five pages. May I use the Xerox machine?60% said OK.
Excuse me, I have five pages. May I use the Xerox machine because I'm in a rush?94% said OK.
It appears that giving the reason increased the effectiveness of the request immensely.
Excuse me, I have five pages. May I use the Xerox machine because I have to make some copies?93% said OK.
The trigger word "because" is so powerful that the reason really didn't seem to matter. So, the conclusion that we can draw here is that when you want people to take certain action always give them a reason.
In this particular blog we have compiled a list of 95 such power words that you can use in your CV, resume and emails to impress your reader at one go.
The 5 most impressive words in English
You
Because
Free
Instantly
New
I am sure, you come across these words every day but are you aware of the effect it creates? Gregory Ciotti wrote about these five words in a post explaining how vital are they for persuasive conversation and writing.
Where can you use these words: Email headlines, Email Subject lines, Headings, the opening of a sentence and paragraphs.
19 Most powerful words by David Ogilvy
Suddenly
Now
Announcing
Introducing
Improvement
Amazing
Sensational
Remarkable
Revolutionary
Startling
Miracle
Magic
Offer
Quick
Easy
Wanted
Challenge
Compare
Hurry
Where can you use these: Headlines, Pointers, Subject lines of emails
3 words to inspire people
Join
Become a member
Come along
Where can you use these words: Email sign-ups, Messages, Subject lines, Starting of the email.
10 cause and effect words
Accordingly
As a result
Because
Caused by
Consequently
Due to
For this reason
Since
Therefore
Thus
Where can you use these words: Closing paragraphs, Transitions
12 words that imply undivided or exclusive
Members only
Login required
Class full
Membership now closed
Ask for an invitation
Apply to be one of our beta testers
Exclusive offers
Become an insider
Be one of the few
Get it before everybody else
Be the first to hear about it
Only available to subscribers
Where to use these words: Promotions, Headings, Subject line
46 omnipresent power packed words
Improve
Trust
Immediately
Discover
Profit
Learn
Know
Understand
Powerful
Best
Win
Hot Special
More
Bonus
Exclusive
Extra
You
Free
Health
Guarantee
New
Proven
Safety
Money
Now
Today
Results
Protect
Help
Easy
Amazing
Latest
Extraordinary
How to
Worst
Ultimate
Hot
First
Big
Anniversary
Premiere
Basic
Complete
Save
Plus!
Create
Where can you use these words: Email subject lines, Headline, Opening of an email.
As stated above correct usage of words can help you grab the readers or listeners attention at once. So, be very particular in choosing your words while sending an important email to your client or resume to the employer.
Do you have your list of power words that worked out for you? Share with us.