Skill certification is an essential aspect to accredit your abilities. In today's world, your documents reach recruiters before you do. Therefore it is imperative to showcase your abilities in your resumes or cover letter applications. Henceforth, it will increase your chances to get selected for the desired role.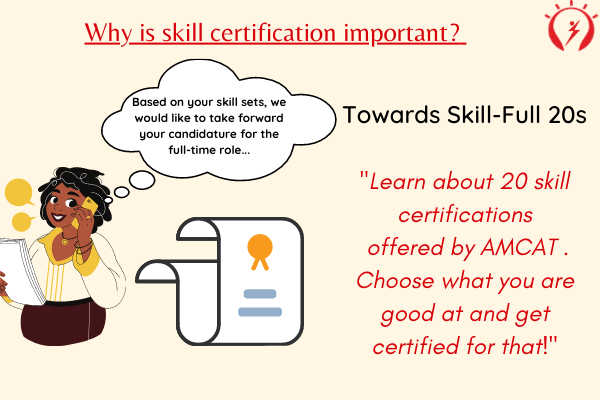 Now, how do we do that? See, you may be good at n number of things. But if you don't have any accreditations of teh same, then how would you prove that. Therefore, AMCAT offers skill certification is available for various proficiencies. Here is a comprehensive overview of the same. Scroll down below to know more.
Why is skill certification important? 
See, this generation is all about skills. Alright, let's understand the job scenario all-roundedly. No matter how great the degree you may have. However, ultimately the recruiters look for that one thing which is your skillsets and abilities.
Major recruitment processes involve either their tests or the employability test to cater to such needs. But ever wondered why do they test you despite everything evident on your resume? It is precisely because they want to know your domain expertise.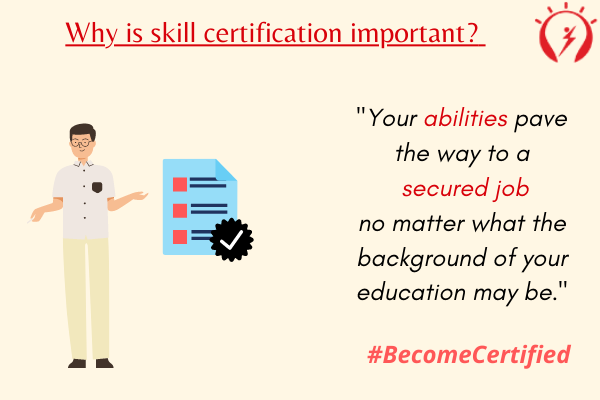 Therefore skill certification is the need of the hour. Why? It is because these certifications involve intensive assessments and therefore once you get certified with it, you eventually earn credibility.
Henceforth, you can add them over your resume, portfolio or wherever required.
You can share these skill certifications on job platforms like LinkedIn or so.
Thus, yes, here is your chance to sign up for the skill certification which you think suits your expertise and interests.
List of AMCAT Skill Certification
There are many benefits of skills certification. However, it works only when you are corroborated by a recognized platform. Thus, students who hone particular expertise can opt for skill certification:-
Conclusion
So you see, how a skill certification can add to your resume as an attestment of your abilities. So choose your desired skill and get certified now!
All the best!!
Stay tuned with www.myamcat.com for the latest updates on the certification, job assistance and more.